Clare Balding presided over a brand new 'Today at Wimbledon' highlights show on Monday evening, mercifully free from the gimmicks of 'Wimbledon2Day' that caused viewers such consternation during last year's tournament.
The BBC Two presenter and her guests sat in a studio firmly in the bosom of the All England Club, in comparison with last year's offering, when the broadcaster committed a crime of federal proportions, revising its tennis highlights show with a string of changes that found little traction with an intolerant audience.
This year's show, by the looks of things, has gone for something far more traditional, a relief to the tennis-loving audience distracted by last year's bright lights, big bar stools.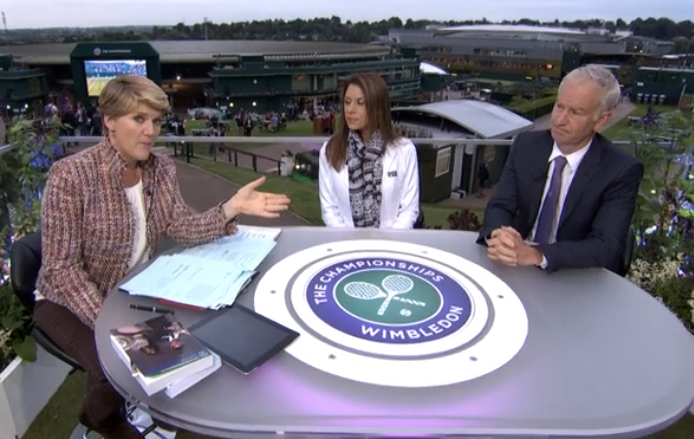 However, one of Clare's guests, John McEnroe, couldn't resist poking fun at the debacle that, like the new 'Top Gear', saw the highlights show being altered on the hop, responding to viewers' complaints with slight tweaks each night, until the second week saw the show firmly similar to every other year's. If it ain't broke and all that…
On Monday evening, John McEnroe, with a glint in his eye, was welcomed by Clare and immediately commented on his new surroundings. "Lovely new location by the way," he told her. "I don't know if it tops last year's."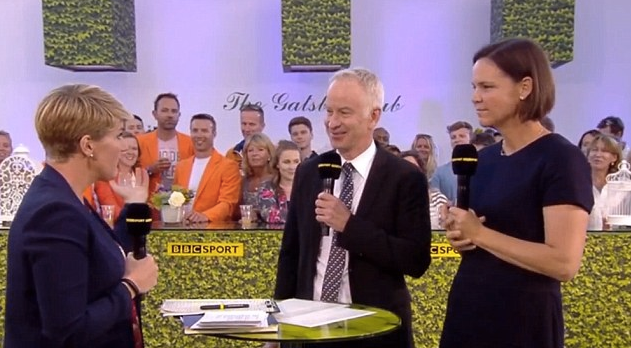 Clare didn't rise, contenting herself with a mere, "Thankyou."
The BBC had already announced it would be reverting back to the previous format after last year's offering went down so badly with viewers. Clare presided over an event, housed in a hospitality suite not a studio far away from Centre Court, with a format that ended up somewhere between a chat show, gastro-pub reality show and, occasionally, some tennis.
The other studio guest on Monday evening was former women's champion Marion Bartoli. The BBC has confirmed different pundits will be joining Clare each evening of the championship, which saw Novak Djokovic on centre court today, taking his first step in defending his title by seeing off British player James Ward.
Tap the first picture below to open the slideshow: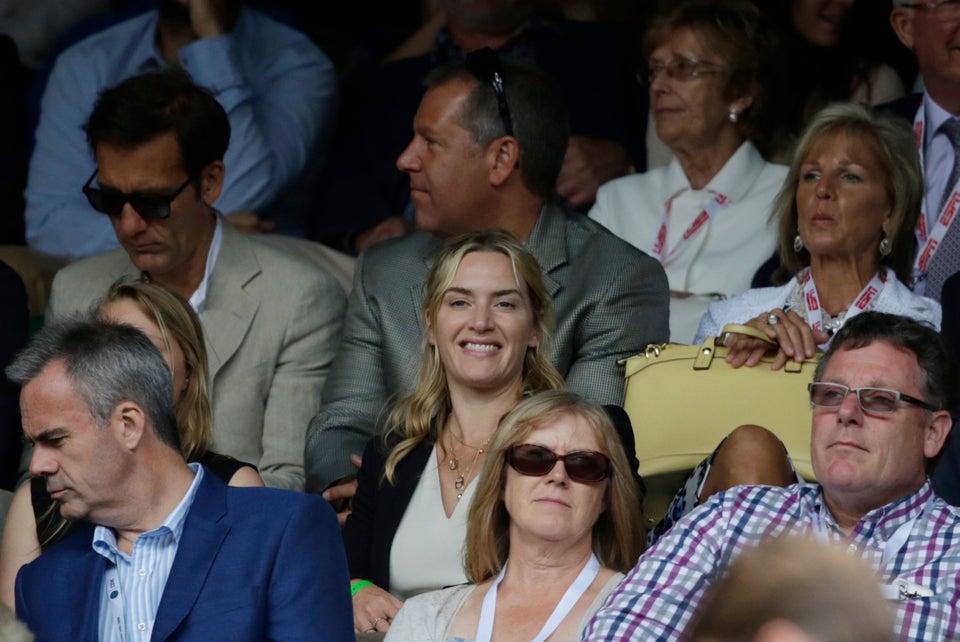 Celebrities at Wimbledon 2015
Related