A toddler suffered painful burns when she placed her hands on a metal playground ramp that had hit a scorching 51C during the recent heatwave.
Eva Carrington screamed in pain and her hands started melting onto the metal just seconds after they came into contact with the bottom of the ramp.
The one-year-old's mum Lucy Brown, 33, from Dordon,Warwickshire, said: "My eldest daughter was playing on her trike and Eva was toddling around near me because she has just started walking.
"Suddenly she squealed, she was on all fours and when I lifted her up, her hands were all blistered and the skin was coming away."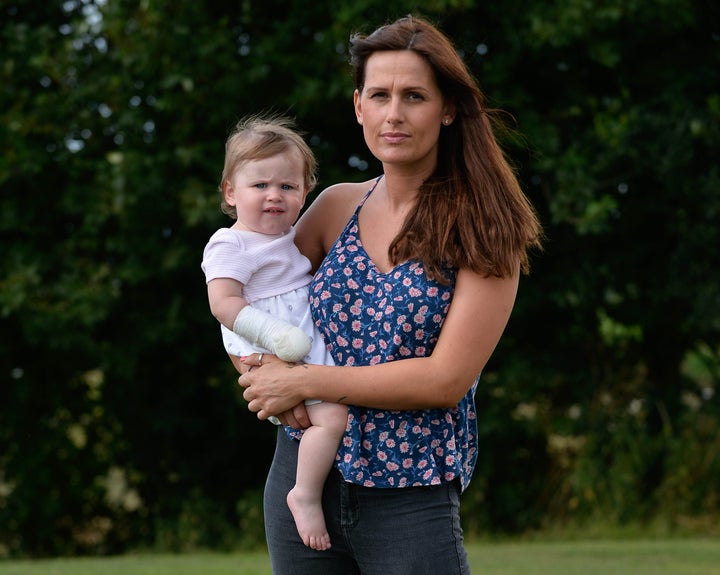 Brown rushed Eva to a GP surgery over the road from the park where doctors put her hands in water and gave her morphine for the pain.
Pictures taken by Brown show how Eva's swollen hands went bright red and started to blister immediately after she touched the hot metal.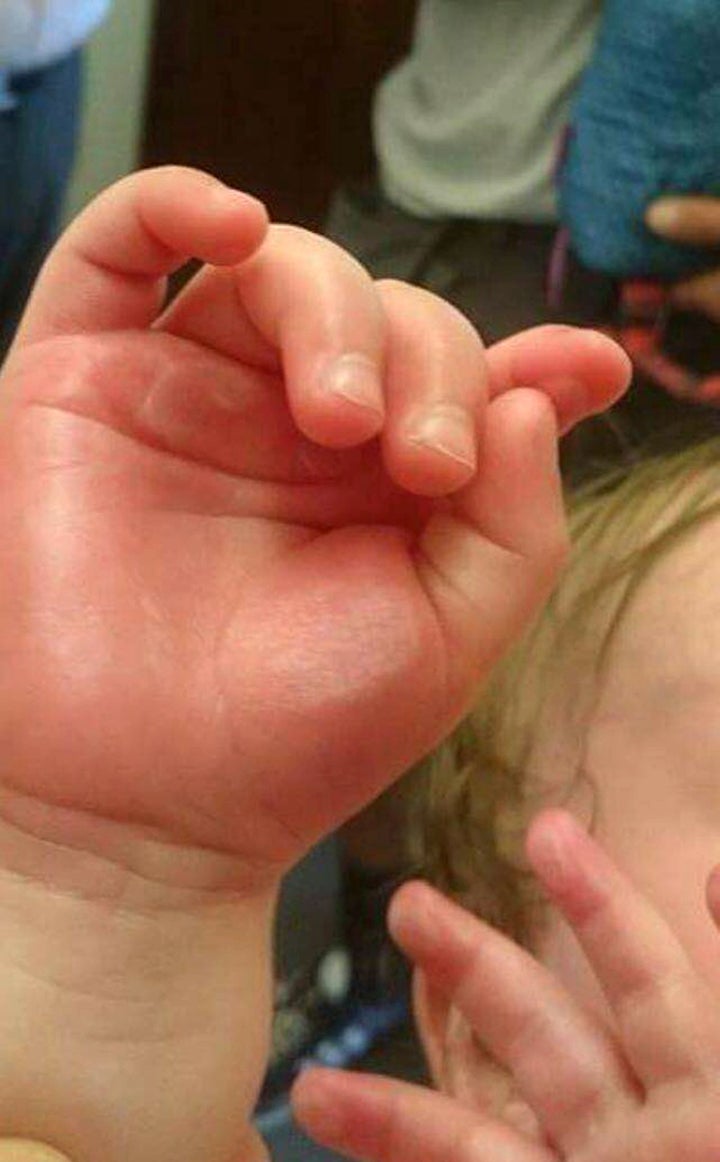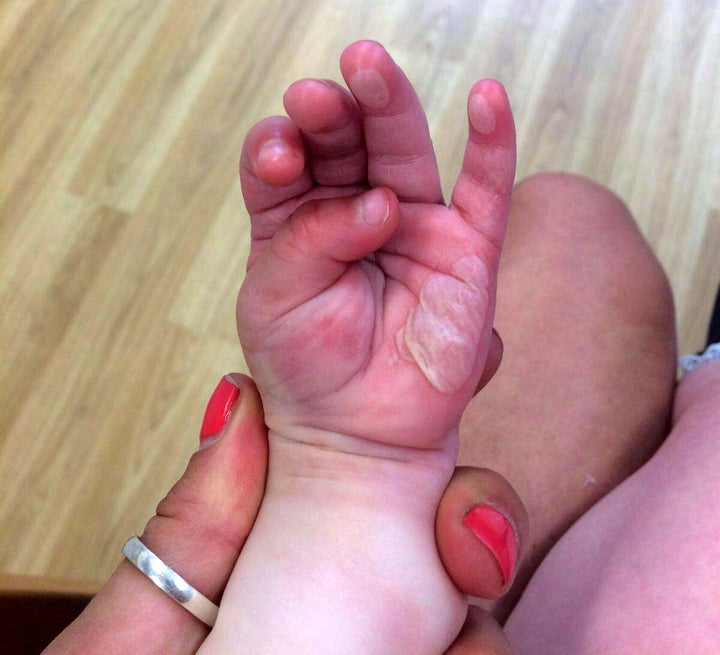 Eva was then taken by ambulance to the burns unit at Birmingham Children's Hospital where medics applied cream and bandaged her hands.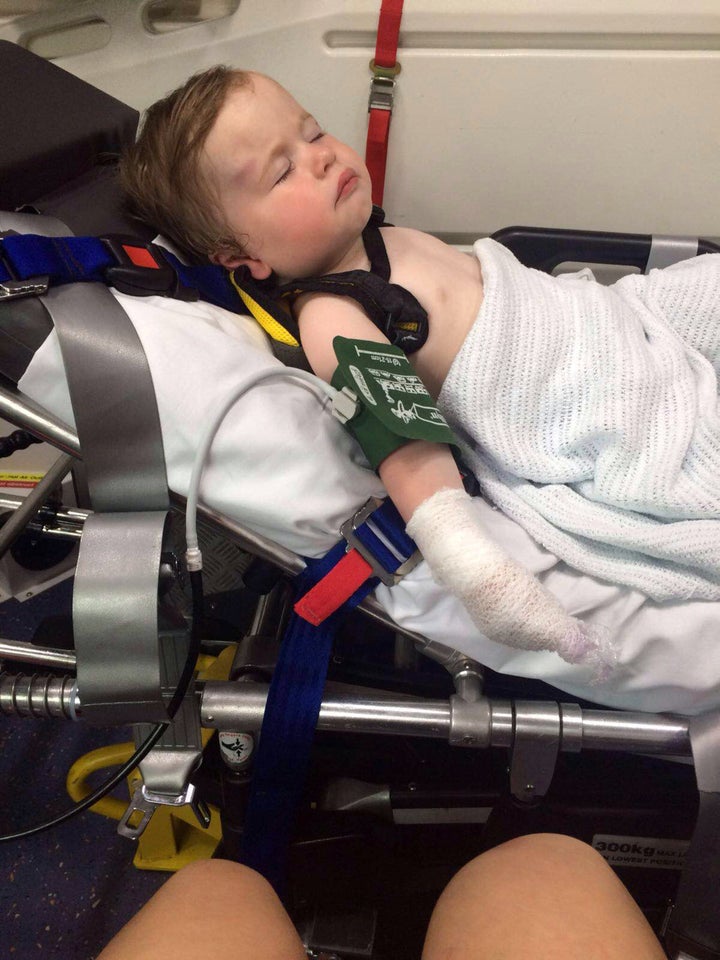 Brown said staff at the hospital bandaged Eva's hands and put some cream on her knees which weren't so badly affected.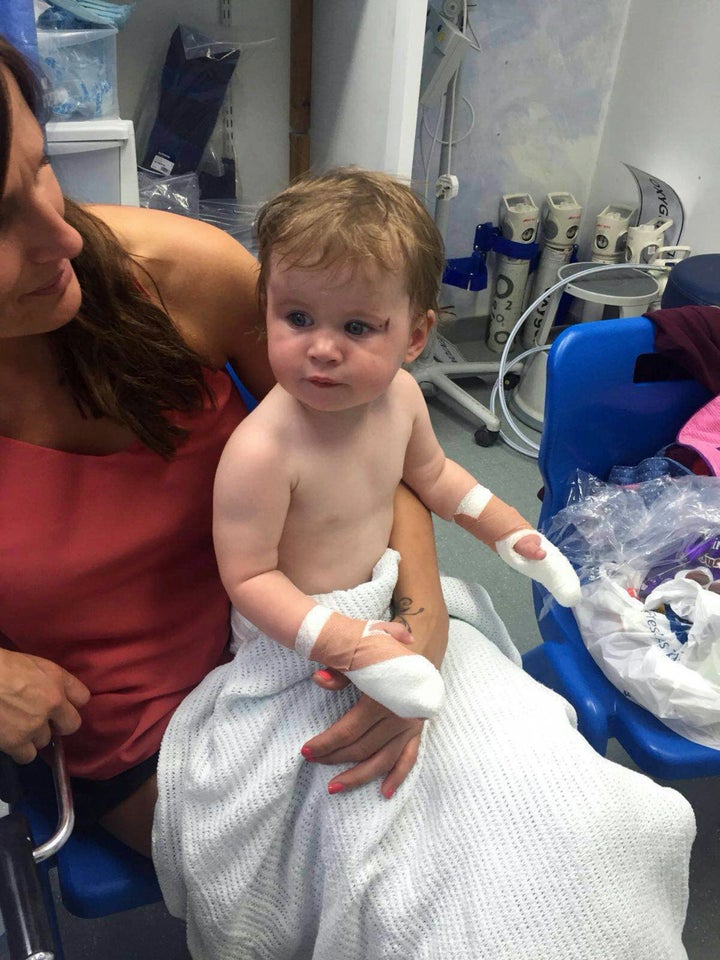 Eva had been playing with her three-year-old sister Sophie at the park in Dordon, near Tamworth, Staffordshire, on Monday 18 July, as temperatures reached 28C.
Brown took a thermometer down to the play area later that day and found the metal on the skate ramp was a sizzling 51C in the sunshine.
She is now calling for warning signs to be put in place at the park, which is owned by North Warwickshire Borough Council.
"I hadn't even realised that the skate ramp was metal. I had presumed that it was coated in rubber," she said.
"It's not a slide but I have seen two-year-olds go on it on their little scooters and trikes, it doesn't bear thinking about what could happen if they fell over and landed on it.
"Sophie was riding her bike so if she had fallen off she could have burned her side or either of them could have fallen with their faces against it. It could have been horrific.
"They can't have tested it in the sun, it was so hot that you could have fried an egg on it.
"It's another accident waiting to happen."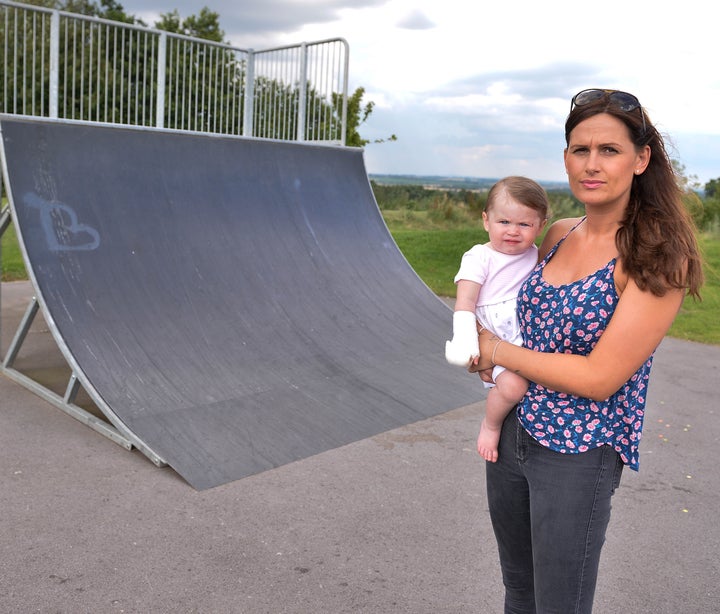 Eva has been back and forth to the doctors to have her bandages redressed and has a follow-up hospital appointment to see if the burns are healing.
Brown added: "She is due back at hospital to see how it is going.
"With a burn they can't tell for 40 hours what degree burn it is so they didn't tell us at the time.
"It can go deeper because your skin keeps burning or it can get better, so we are hoping it was just superficial and it will be healing but we don't know yet.
"The council told me they didn't have the resources to deal with the problem at the moment and said they might look into some temporary signage at some point.
"I think it needs to be put up urgently because even in this weather a lot of parents wouldn't expect it to get so hot that it can cause that kind of damage."
North Warwickshire Borough Council have now apologised to the family but claim the play areas are inspected once every week.
Simon Powell, assistant director for leisure and community development. said: "We are really sorry to hear about the injuries sustained by Miss Brown's daughter and hope that she recovers well.
"Whilst sympathising with what has happened, the borough council does take its responsibility towards health and safety very seriously and all of the borough council's play facilities comply with relevant safety standards.
"Play areas are inspected at least weekly and they are independently inspected every year to ensure that this remains the case.
"Play areas are a fun way for children to remain fit and healthy.
"However we would advise anyone using a play area, and particularly the parents or guardians with very young or vulnerable children, to be especially vigilant when using play areas in extremes of weather.
"This could-be after heavy rainfall, after snow and ice or during very hot periods, as we are currently experiencing."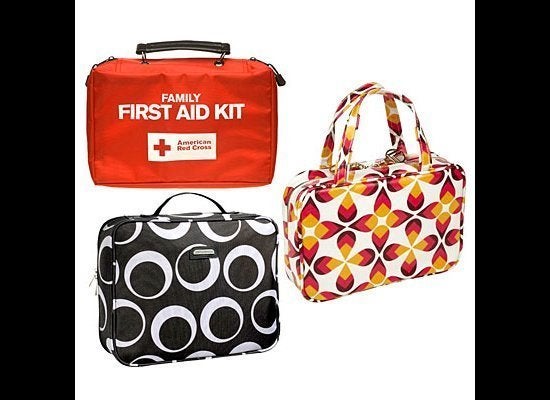 first aid kit