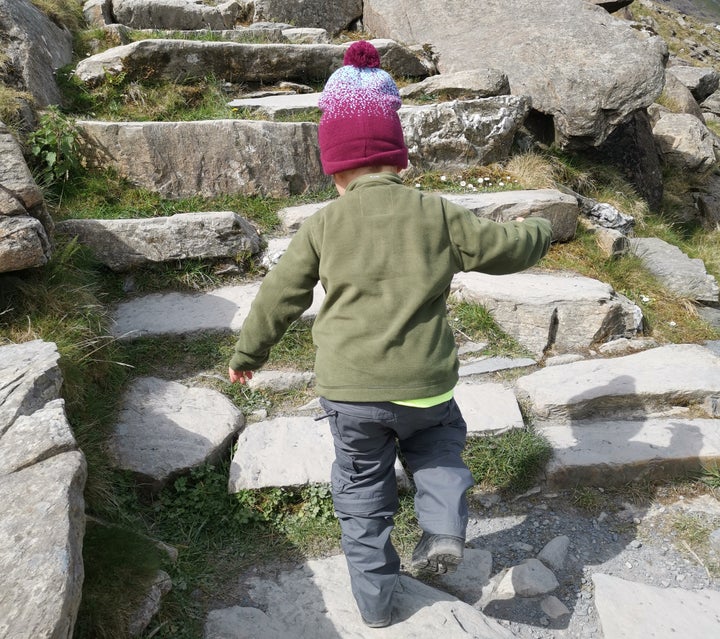 A toddler has become the youngest person to ever to climb Britain's three highest mountains at just three years old.
Jaxon Krzysik hasn't even started school, but has already reached the summit of Scafell Pike in the Lake District, Ben Nevis in Scotland and Snowdon in Wales.
The nursery school pupil took on the Three Peaks Challenge with his dad, Cal, 29, to raise money in memory of his best pal Ralph Rowlands, who died aged two in May 2017.
Jaxon completed 20 hours of walking and wasn't carried a single step of the 23 miles – during which he climbed a total of 10,052ft.
"What he has done is unbelievable and I'm so proud of him," said his dad, Cal, a recruiter from Burnley. "I can hand-on-heart say I didn't have to carry him or help him at all. It's a big challenge for anyone, never mind for a three-year-old.
"Of course he found it hard in places and I had to encourage him, but he really enjoyed it, he just loves the mountains. He's a superstar."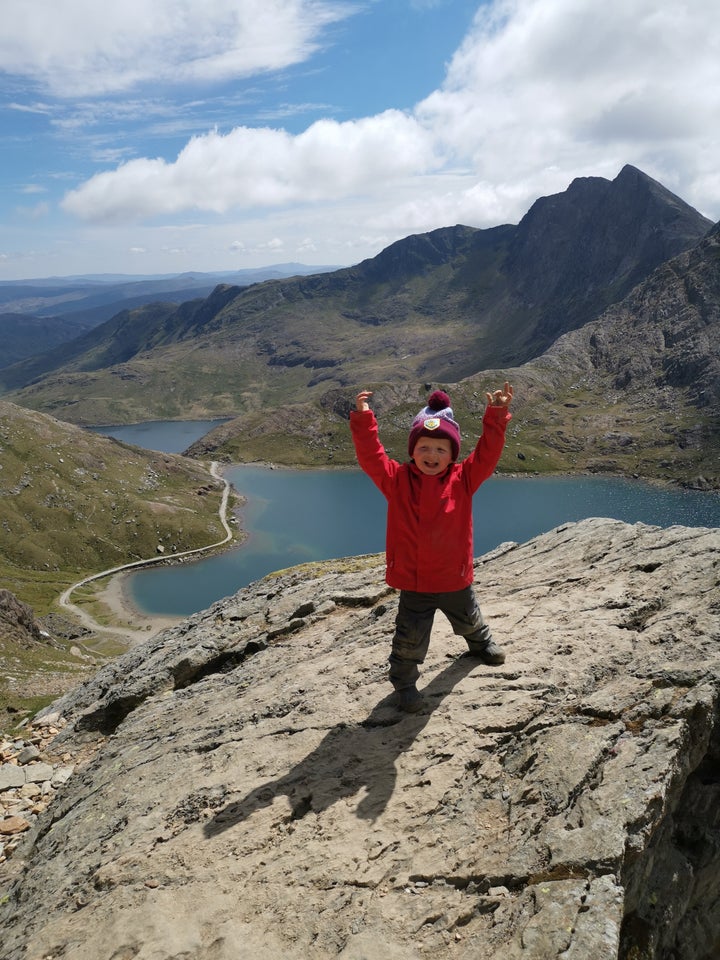 Jaxon's friend Ralph was diagnosed with cerebral palsy at two weeks old after his mum Jade Smith, 26, experienced difficulties during birth. He suffered brain damage and was completely paralysed and unable to talk.
But this didn't stop him forming a unique bond with Jaxon. "They were like two peas in a pod together," said Cal. "Ralph was all he talked about when he came home some days.
"They were so close and would always spent time together in nursery. Jaxon spent so much time with him. It was a unique friendship because Ralph couldn't speak. They had a connection on a different level.
"When he died Jaxon was really upset. We just had to explain it to him the best we could. We said he's not here anymore – he's in the sky now."
Cal and Jaxon wanted to do something in his memory and decided on a walking challenge. Since the age of two Jaxon has enjoyed long walks with his dad, and the pair have already scaled some of the biggest peaks in the Lake District and Yorkshire.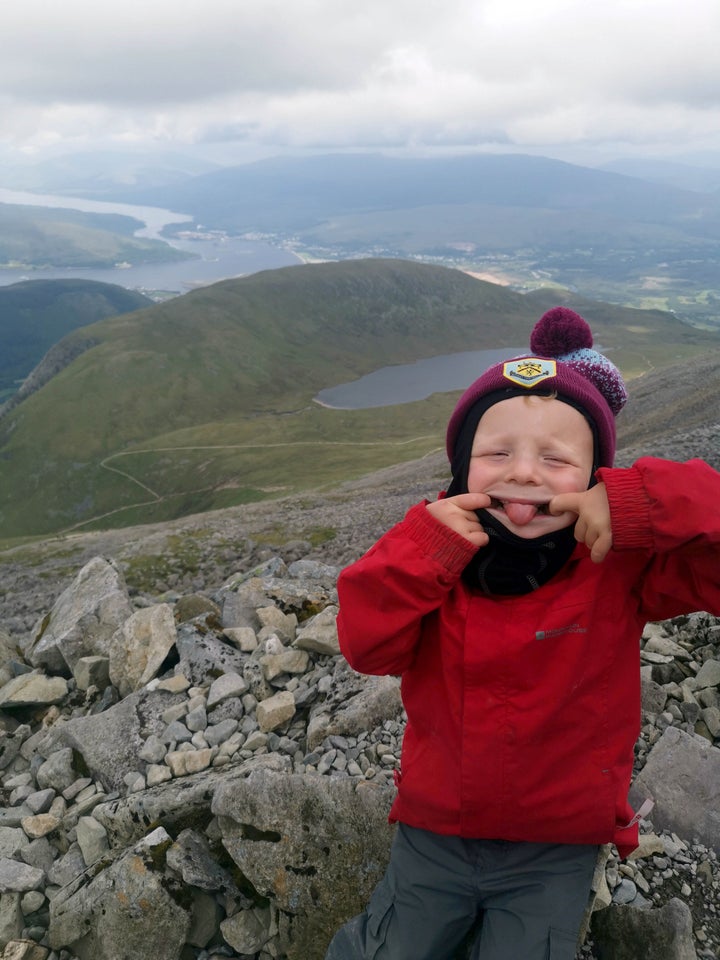 The first climb – a 978m hike to the top of England's tallest mountain, Scafell Pike – took place on April 27. It took around seven hours and although the smallest of the three peaks, it was the hardest, Cal said, thanks to wind, snow and hail.
Next up was the 1,085m five-hour walk to the top of Snowdon, the tallest mountain in Wales on May 23. The final ascent, a 1,345m hike to the summit of Ben Nevis, in Scotland, took place on June 22.
Altogether Jaxon managed to walk 23 miles (37km) up 3,064 metres (10,052ft) worth of mountainous footpaths.
Many people who take on the challenge do so with the aim of conquering all three peaks on the same day, but Jaxon and Cal decided to spread it out.
Ralph's mum, Jade, from Burnley, said: "I burst into tears when I found out what Jaxon was doing for Ralph. It's just amazing, it really pulled on my heart strings.
"It's an incredible way to pay tribute to him. For someone so young to do something so amazing is fantastic.
"I can't put into words how much it means to us."