Life is like a box of chocolates: You never know when Tom Hanks is going to jog into your wedding photos.
Photographer Meg Miller had what can only be described as the ultimate New York City celebrity moment over the weekend when Hanks approached the bride and groom she was photographing in Central Park.
Miller said joggers in the park were mostly staying far away from the shoot, but at one point she put her camera down to let "this guy" pass when he came too close to the couple.
Except the guy didn't pass. Instead, he approached the newlyweds, Elisabeth and Ryan, "took off his hat, just leaned right into the group and said 'Hi, I'm Tom Hanks,'" she said.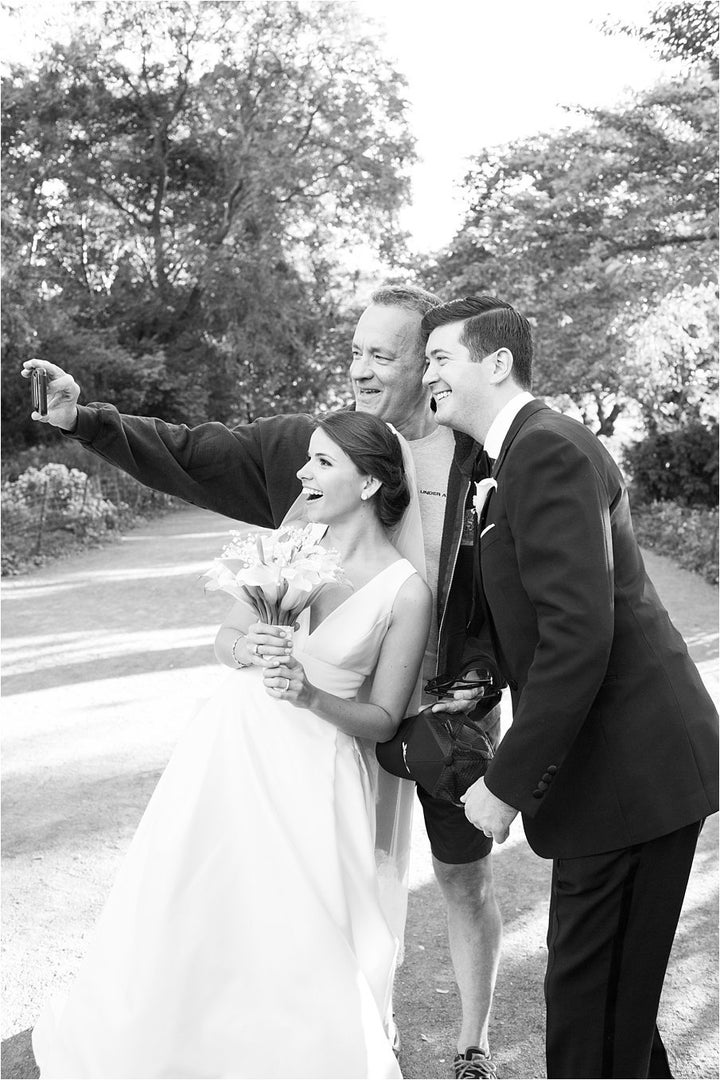 According to Miller, he then proceeded to shake hands, kissed the bride's hand and wished the pair congratulations ― even offering up a few wedding services of his own.
After taking a selfie with the couple, which he posted on his own Instagram, Hanks just "sort of took off running," Miller said. "Had he just run past us we would have never known it was him."
Miller told The Huffington Post the experience was pretty much a first for her. While she's had minor celebrity encounters at other nuptials she's worked, they were "no Tom Hanks-level celebrity."
Thanks to a video taken by the couple's videographer, First Day Films, the unforgettable moment has been immortalized on film, too. Just try not to smile over the bride's reaction faces.
Nothing like a "Big" surprise on your wedding day, eh? Head to Miller's site and Instagram to see more of her work. And congrats from us, too, Elisabeth and Ryan!
Related
Before You Go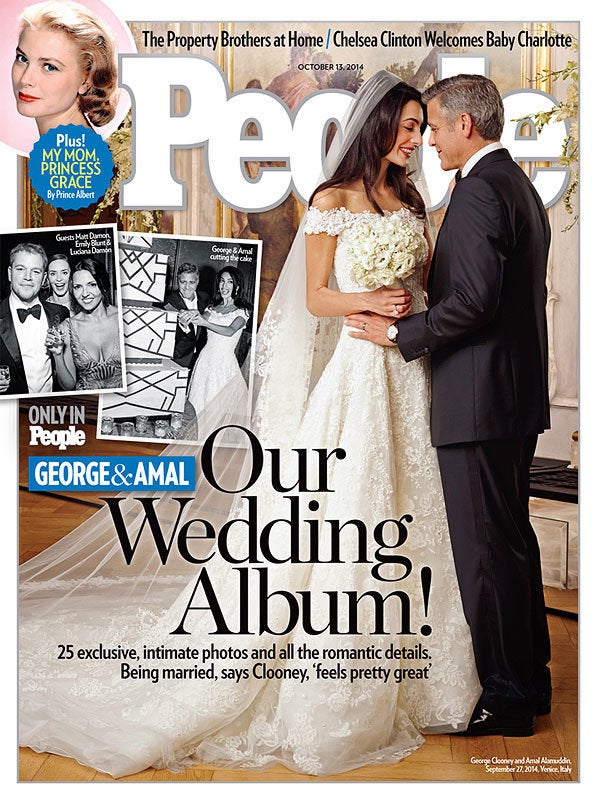 Celebrity Weddings