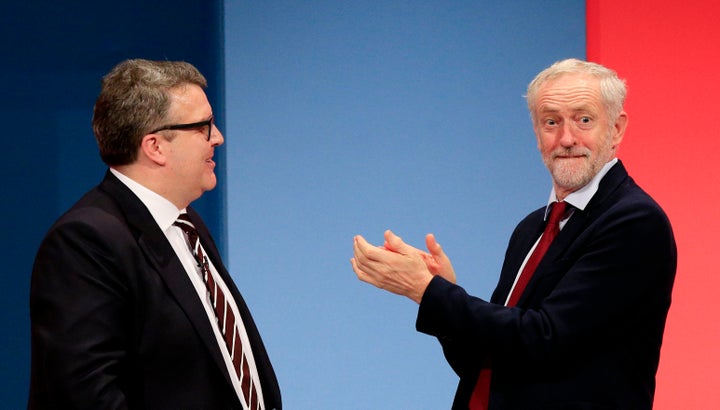 Labour's Deputy Leader Tom Watson has this afternoon sent a dossier to Jeremy Corbyn proving hard-left activists are infiltrating the party.
In a letter seen by Huff Post UK, Watson hit back at claims from Corbyn's leadership campaign that he was engaging in "conspiracy theories" after he warned "Trotsky entryists" are targeting Labour.
As well as the letter, Watson provided ten examples of hard-left organisations seeking to enter not just Labour, but the Corbyn-supporting Momentum group in order to influence internal party matters.
He also called on Corbyn to confirm he believed members of previously banned groups should not be allowed to join Labour.
In his letter to Corbyn, Watson wrote: "It is not a conspiracy theory to say that members of these organisations are joining Labour. It's a fact.
"I attach a document, drawn up using publicly available information, which shows this to be the case. To be clear, this information can be easily obtained on social media and by searching publications that are available online.
"I assume that you still support the proscription of other political parties. If the position had changed, please just let me know because I think it would be useful to discuss this within the party."
Huff Post UK understands there are no plans to change the rules relating to who can be party members, and a spokesman for Jeremy Corbyn said: "It's absolute fantasy and if this is the way they to characterise new Labour party members, then it is not going to do them any favours in the leadership contest."
Watson's letter goes on to set out entryist tactics he claims are being "shared by Momentum members with links to far-left parties" take over local Labour Party branches.
He argues activists have adopted these tactics after learning about them from Channel 4 journalist Michael Crick's book 'Militant', published in 1986.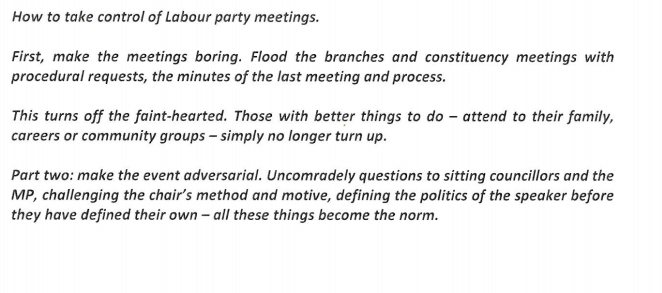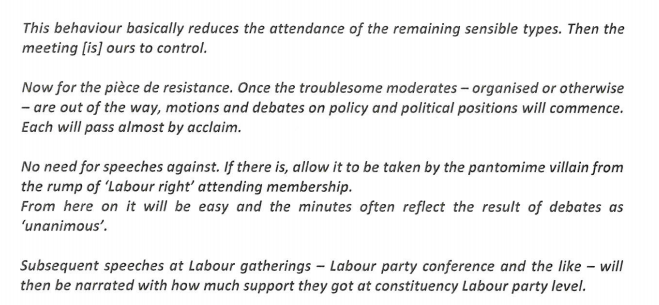 A spokesperson for Momentum said: "We are not aware of the document that Tom Watson refers to in his letter.
"The description quoted from Michael Crick's book runs entirely contrary to Momentum's ethos and ways of organising. Momentum wishes to help the Labour Party become more open and participatory.
"Our movement helps bring people into politics and the labour movement, not shut them out. Momentum members and supporters would have no truck with the types of organising described by Crick."
Here is the dossier sent to Corbyn by Watson: