A Championship football coach has been suspended following allegations he took a £5,000 payment to help place players at his club.
Barnsley said it has launched an investigation into claims in the Daily Telegraph that head coach Tommy Wright accepted £5,000 during a series of meetings with a fake Far East firm.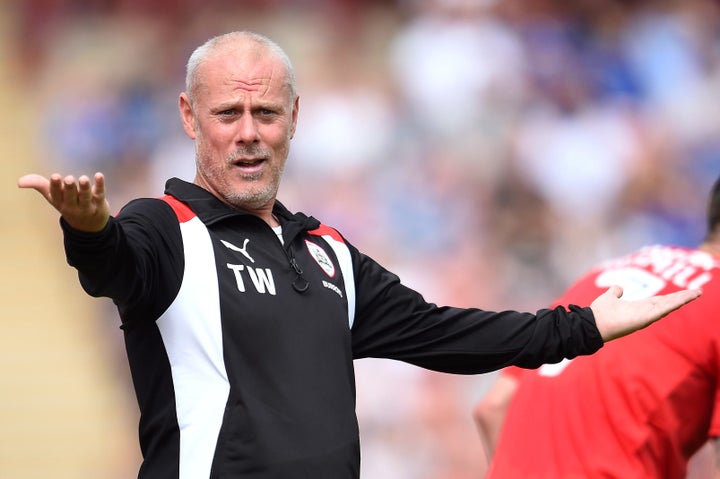 Queens Park Rangers boss Jimmy Floyd Hasselbaink and Leeds United owner Massimo Cellino have also been shown in new video footage from the Telegraph as part of its undercover investigation into corruption in football.
Hasselbaink has denied any wrongdoing and Leeds have yet to comment regarding Cellino.
Wright allegedly agreed to help sign players part-owned by the firm and took a bundle of £20 notes in an envelope.
Barnsley said: "Barnsley FC is aware of allegations made by the Telegraph against Tommy Wright.
"The club has today suspended Tommy pending an internal investigation into these allegations."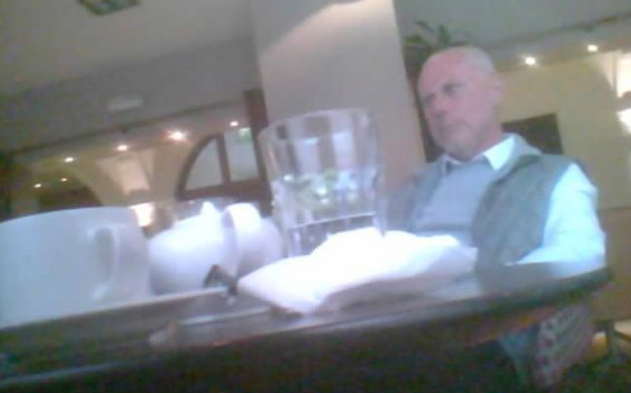 The Telegraph alleges that Hasselbaink requested a fee of £55,000 to work for a fake Far Eastern firm seeking to sell players to the club.
In video footage collected by the newspaper, Hasselbaink is seen asking his suitors to "come up with a nice figure" for a role, which the newspaper says he is told would involve a number of trips to meet the firm in Singapore.
Hasselbaink says: "You said the word business. That's all, it's business, so it depends what you put down, you know ... at the end of the day, it has to be worthwhile to go all that way."
QPR has not suspended Hasselbaink, saying it has "every confidence" in him, but adding the 44-year-old will be subjected to a "thorough internal investigation".
QPR said: "The club is aware of the allegations made against QPR manager Jimmy Floyd Hasselbaink in the Telegraph.
"First and foremost, the club takes very seriously any alleged breach of the rules.
"With this in mind, the club can confirm that there will be a thorough internal investigation regarding this matter.
"However, we have every confidence in our manager and the robust systems and processes the club has in place."
In addition, Hasselbaink denied any impropriety and said he saw nothing "unusual" in the prospective deal.
Hasselbaink said: "I have today, through my lawyers, responded in full to the accusations levelled against me by the Telegraph.
"I was approached by Mr McGarvey and Ms Newell of The Telegraph purporting to be players' agents. They offered me a fee to make a speech in Singapore.
"I do not see anything unusual in being offered to be paid to make a speech.
"I did not make any promises in return. I did not ask QPR to purchase any of the players who were said to be managed by Mr McGarvey and Ms Newell and did not and would not recommend the purchase of a player for my personal gain.
"I deny any accusations of wrongdoing on my part."
There was no comment on Wednesday night from Leeds over the Telegraph's video footage, which appears to show Cellino explaining to representatives of a fictitious Far East firm that they can circumvent FA and Fifa rules by becoming club shareholders in order to receive a portion of players' sell-on fees.
FA and Fifa rules ban third-party ownership of players, and third parties receiving any percentage of a player's transfer fees.
The allegations form part of the Telegraph's undercover investigation into corruption in football, which on Tuesday accounted for England manager Sam Allardyce.
The newspaper has also alleged that 10 as-yet-unnamed managers took bribes in player transfers.
Popular in the Community