Tony Blair should be put on trial for the Iraq War if the Chilcot Inquiry concludes the 2003 invasion was illegal, a shadow Labour minister has said.
City minister Richard Burgon, an ally of Jeremy Corbyn, told the BBC's Daily Politics programme on Thursday he believed the War was "immoral and illegal".
"If the Chilcot Inquiry says that it was an illegal war and if therefore legal action is required then legal action will be required," he said.
Burgon also hit back at Blair after the former prime minister attacked Corbyn for deciding to "do nothing" to protect innocent Syrians from President Assad's barrel bombs.
"The sad truth is both through the disastrous immoral war in Iraq and though his chasing of money all around the globe since he retired as prime minister, he has lost the trust and respect of lots of British people," Burgon said.
"What has happened to Tony Blair is a real shame, Tony Blair was clearly one of the most able political communicators of his or any generation."
Corbyn has previously said Blair could be made to stand trial for war crimes for the Iraq War.
The long-awaited Chilcot Inquiry will publish its report examining the conflict on July 6.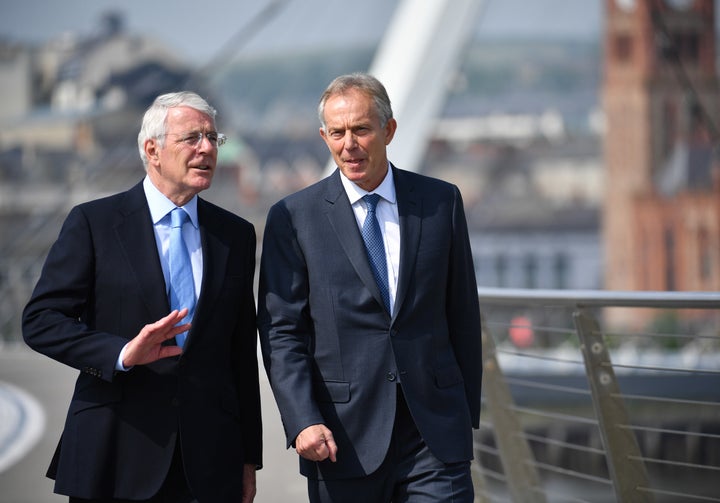 As Burgon was speaking, the Labour Party press team was promoting a speech given by Blair encouraging voters to back the 'Remain' campaign in the EU referendum.
Speaking alongside former Tory prime minister John Major, Blair said Brexit would put the Northern Ireland peace process "future at risk".
Yesterday, Blair attacked Jeremy Corbyn as the man with the "placard", unable to change people's lives because he was not in government.
A spokesman for Corbyn hit back. "If he's suggesting that Jeremy Corbyn is leading a politics of protest, I would say that's not correct," he said.
"Jeremy Corbyn is leading the Opposition and building support against the Conservative government. What Tony Blair says is a matter for him. We are quite clear about our position in Syria and how you achieve peace.'
Related