The Conservative Party is continuing to promote and support an outgoing MP suspended from the party over sexual assault allegations, leading to questions about who could fund his election campaign.
HuffPost UK also understands that the Dover Conservative party is exploring whether it can support Charlie Elphicke in the general election.
Elphicke is suspended from the Tories pending a trial next year for sexual assault allegations, which he denies, but the local party is still putting out his campaign messages on Twitter and Facebook.
Labour also claimed he is working out of the Tories' local office and said he put out a leaflet last week which "looked about as Conservative a leaflet as you can get".
Elphicke has not said whether he will try and retain his Dover seat in the December 12 election and the Tories have not revealed whether the party will run a candidate against him.
The Tories have been warned by Labour that reinstating Elphicke would be "outrageous" and "nakedly opportunistic", and questions have been raised about whether the party can legitimately stand aside and support him as an independent.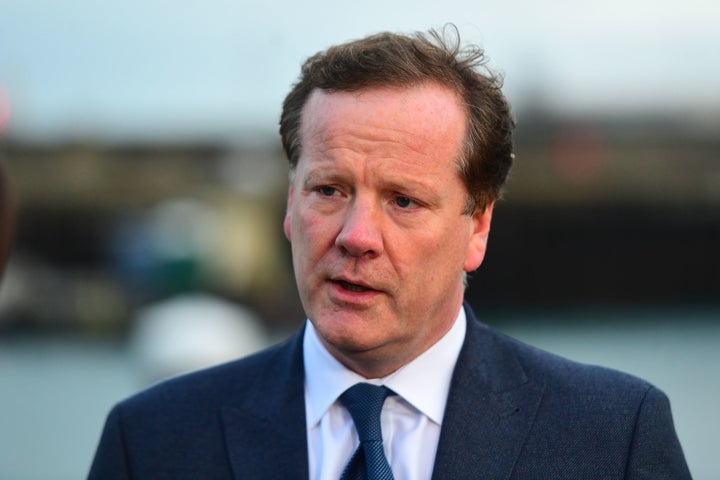 Elphicke was suspended from the party in 2017 before having the whip reinstated in December 2018 by Theresa May, before a confidence vote on her leadership.
He again had the whip withdrawn in July 2019 after he was charged with three counts of sexual assault against two women, with the trial set for June 29 2020.
The local party social media messages have continued to go out since the December 12 election was triggered last week, and Elphicke is also listed as "our MP" on the local party's website.
"If he's going to be standing as an independent, fine, but I think he has to be open then and the Tories have to be open then about where they're putting their money, and who they're backing"
Charlotte Cornell, the Labour candidate aiming to become Dover's first female MP, said: "We have no idea who our opposition is.
"We suspect that Elphicke will stand as an independent and the Tories won't put up another candidate.
"But he is still operating out of Conservative party offices in Walmer.
"He put out a leaflet a few weeks ago which didn't make any reference to him being a Tory but looked about as Conservative a leaflet you can get.
"I think the lack of clarity is unfair to the public.
"I think the public deserve to know who they're voting for and who's funding that individual.
"Equally, I don't think he should get the whip back, they withdrew it when he got charged - to give it back now just before an election would be outrageous, nakedly opportunistic.
"If he's going to be standing as an independent, fine, but I think he has to be open then and the Tories have to be open then about where they're putting their money, and who they're backing.
"We're speaking to a lot of people who would vote for a Tory candidate but won't vote for Elphicke, they are also being denied that chance."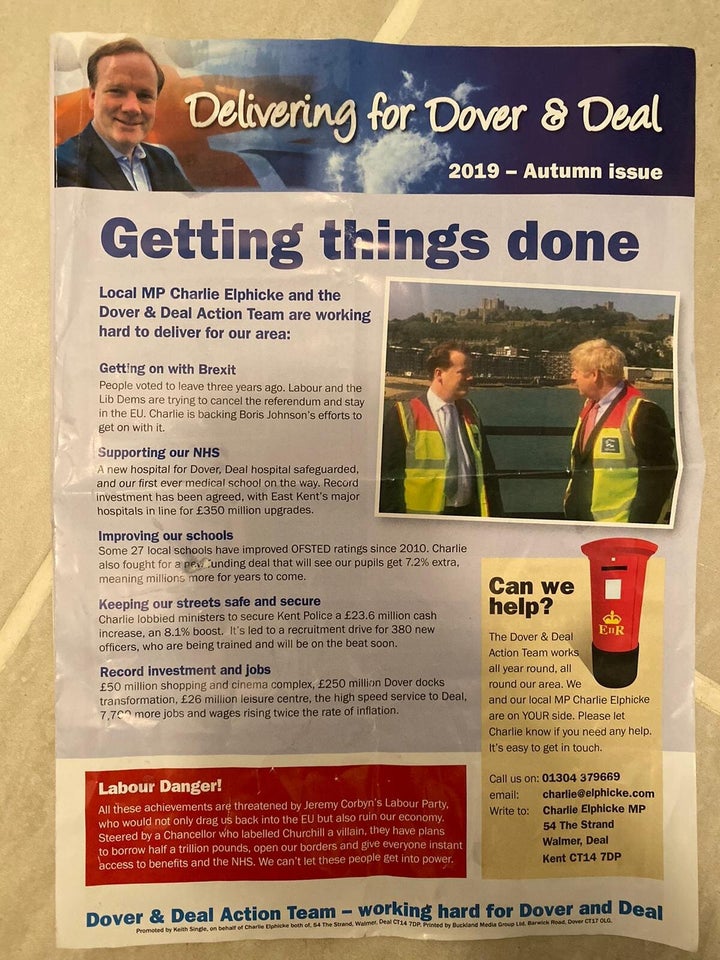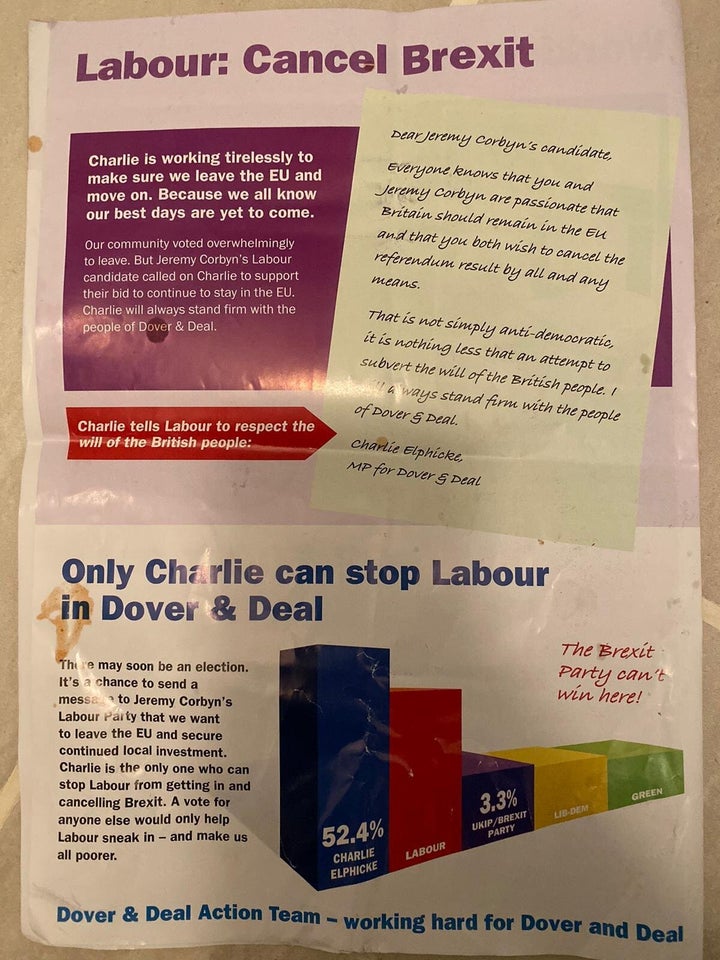 Local Brexit Party candidate Ed Hall said he would be raising the issue with local election officials, insisting he should not have to fight a campaign against a "secret Tory" getting "covert" support from the party.
Hall told HuffPost UK: "I'm standing in a seat with no Conservative candidate because the local party appears to be covertly supporting a candidate who has had the whip suspended.
"How can that be legal? Am I campaigning against the Conservatives or not? Can I raise questions about their candidate or not? Do I face legal issues if I discuss the biggest issue confronting their candidate, whilst they are free to say anything about me?
"It appears nobody in Dover can vote Conservative, unless they vote for a candidate awaiting trial who cannot be a Tory MP until next summer at the earliest.
"Who is paying for his campaign? Which candidate is the Conservative office on the seafront in Deal working to support?
"This isn't how open democracy is supposed to work, and it feels very wrong to me. I will be raising it with electoral officials.
"I have no axe to grind with Charlie Elphicke, I know many local people are supportive of him, and I won't comment on the case, but I shouldn't have to fight a battle against a secret Tory candidate pretending to be an independent. My message to the local Conservatives is, either support him openly or stand against him."
Eljai Morais, the Women's Equality Party candidate in Dover, said: "A man who is on bail for three charges of sexual assault should not be allowed to stand as a candidate in the general election. It's as simple as that."
"If it is true that the local Conservative Party is continuing to campaign for Charlie Elphicke and intends to support him as an 'independent' candidate, then they should be utterly ashamed.
"I am calling on the other parties to get behind me in this seat and send a clear message that candidates should not be put forward for election while awaiting trial on such serious charges, even if that selection is done by the back door."
A spokesperson for the Conservative Party said: "Selection of candidates remains ongoing."
Sign up now to get The Waugh Zone, our evening politics briefing, by email.