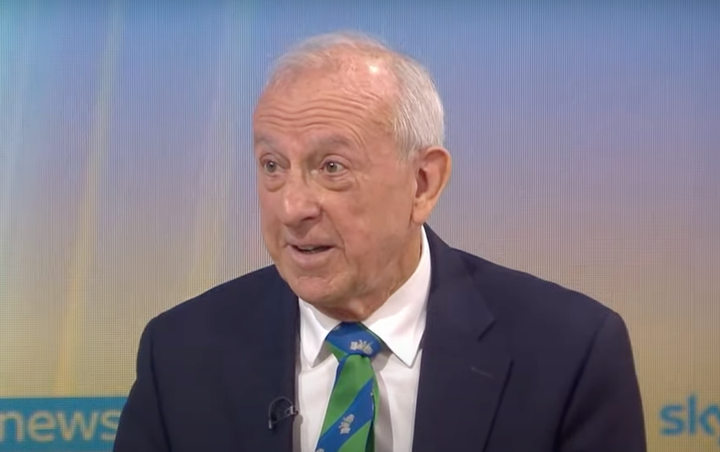 Boris Johnson will face a vote of confidence in his leadership, a Tory peer said today.
Polling expert Lord Hayward said the prime minister was "in trouble" as an increasing number of Tory MPs submit letters of no confidence.
Hayward said he knew of at least one Tory MP who had put a letter in and not admitted it publicly.
He also said he thinks the number of letters will cross the threshold of 54 to trigger a vote of no confidence.
His comments are significant given his record of successfully predicting political change. The peer stunned the political establishment two weeks before the EU referendum in 2016 when he correctly declared the polls were wrong and that Britain would vote to leave.
Hayward told Sky News: "There are some, I know of one at least, who has put in a letter but has not said so publicly.
"It's a reasonable extrapolation that there are markedly more MPs who have put in letters than have actually said that they will do or said that they have done.
"So the number is definitely rising. When it will cross the line is good speculation. I think it will.
"If I was a plotter, I'd probably want it to go on for a while because it allows the conversations to take place longer, the by-elections on June 23, in Wakefield, in Tiverton and Honiton, will be key.
"If I was a Boris fan, I'd probably want it as quickly as possible to get it out of the way because 54 is relatively easy. 180 which is the number on a vote of confidence is a different matter."
To mount a leadership challenge, 54 have to submit a letter to Sir Graham Brady who leads the 1922 committee of backbench Conservative MPs.
Only Brady knows how many have submitted letters and he keeps it a secret until the threshold is reached.
Analysis by Sky News shows 41 MPs have publicly questioned Johnson's position, while 28 have confirmed they have sent in letters.
Hayward said it was striking that a lot of the MPs who have admitted submitting letters recently had experienced local elections in their constituencies, adding: "They have spent more time asking people for support on behalf of their councillors, their candidates, than other people.
"In the local elections, the Tories did reasonably in being a party of government against the Labour Party in the Midlands of the North.
"But they did far worse than expected in parts of London and in the southeast in the middle class, the what's described as the gravel drive, Waitrose shopping areas.
"And that has clearly unsettled MPs who had, with their associations, to go out and campaign and what we're seeing now is that feeding off the losses of May 5."
Asked if Johnson would lose a confidence vote, Hayward replied: "That is very difficult to say. I think if it were held today, no he wouldn't.
"But there are these series of hurdles - we've got Lord Geidt's comments yesterday, which have come completely out of the blue nobody was expecting this to have happened and therefore the reset is not proving to be the calming experience that most people at No.10 and within the organisation behind Boris would actually have wanted it to.
"So there is the prospect, but it's worth remembering Theresa May won a vote of confidence, in theory that gave her another year, but she was out of office within seven months."
He said a vote of confidence, even if you win, is not a guarantee that you will continue as the party leader because losing support is an "attritional process".
In order to oust him, 180 MPs would have to vote against Johnson in the confidence vote.
If it gets to that stage, the odds are in the PM's favour with around 140 MPs on the "payroll" alone including ministers and aides.