Conservative MP Bob Stewart has been accused of fuelling xenophobia after a Facebook post in which he called coronavirus a "foul Chinese illness".
The MP for Beckenham has said it was not his intention to target Chinese people and later edited the post after a complaint from a constituent.
Anti-racism campaign group Hope Not Hate has urged politicians to be mindful of their language as they risked fuelling xenophobia and a "dangerous blame game".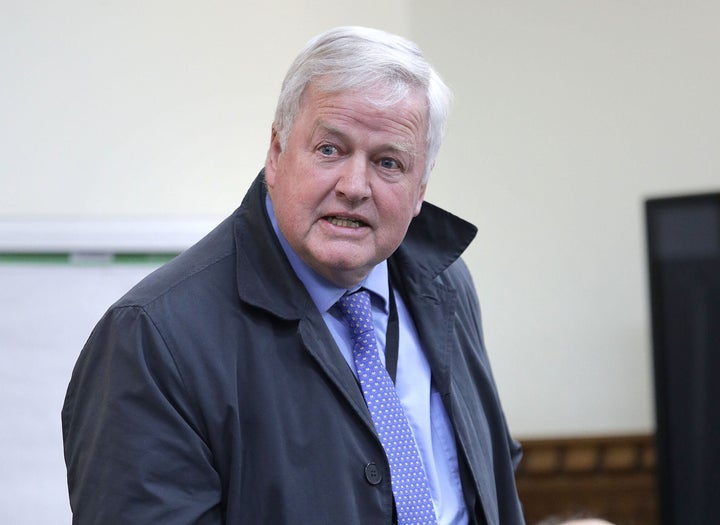 Stewart had written in a post on Saturday that "in truth most people who contract this foul Chinese illness seem to brush it off with a bit of a cough, a higher temperature and a headache".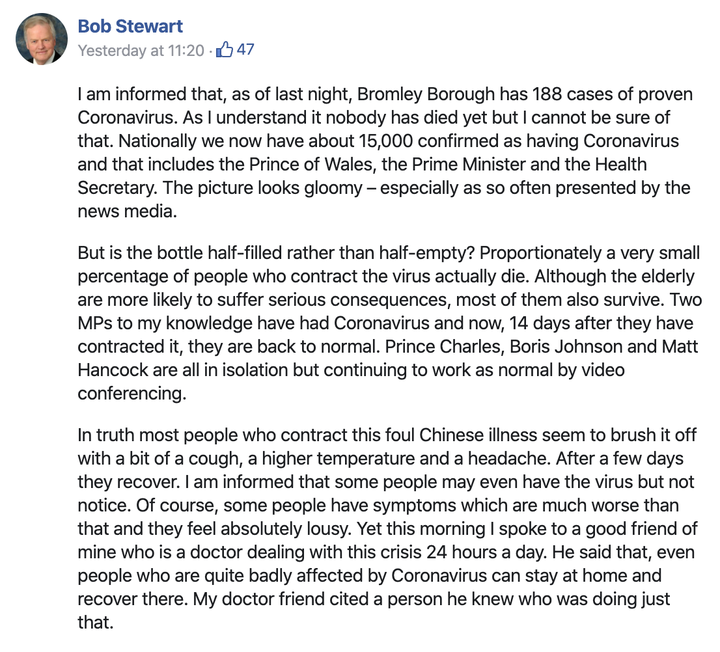 When contacted about the specific use of the word "Chinese", he accepted he had been contacted with complaints.
He told HuffPost UK: "My grandfather died of Spanish Flu in 1919 and I used the word Chinese Flu in respect of where the virus originated not denigrating the Chinese people.
"As a constituent emailed me and thought I was being rude about the Chinese I deleted the word 'Chinese' because that was not my intention.
"I was not trying to score points; simply to say where the illness seems to have originated."
Matthew McGregor, campaign director for Hope Not Hate, said: "Bob Stewart's crass comment was offensive and he should apologise.
"The use of unthinkingly crude language such as this plays into xenophobic impulses that our civic leaders should be extinguishing not inflaming, whether intentionally or unintentionally.
"Our political leaders must refrain from this dangerous blame game, and instead join the rest of the country in coming together as never before in a spirit of unity and co-operation."