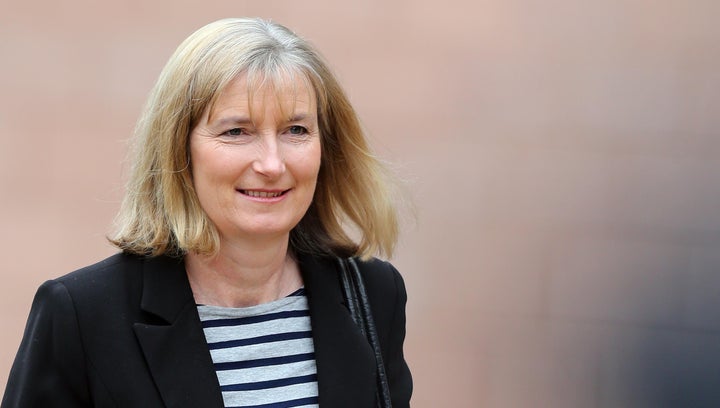 A senior Conservative MP has sensationally defected from the Brexit campaign to the pro-EU side of the battle with an attack on the "post-truth politics" of Vote Leave.
Dr Sarah Wollaston, the chair of the Commons health select committee, said she had become convinced leaving the EU would damage the NHS.
She attacked Vote Leave's claim Brexit would mean £350m could be spent on the health service every week.
"For someone like me who has long campaigned for open and honest data in public life I could not have set foot on a battle bus that has at the heart of its campaign a figure that I know to be untrue," she told the BBC.
"If you're in a position where you can't hand out a Vote Leave leaflet, you can't be campaigning for that organisation."
And she told the BBC she had become convinced the NHS would suffer a "Brexit penalty" if the UK voted to leave the EU on June 23.
She told BBC Radio 4's Today programme: "I think right from the outset there are people within the Leave campaign who acknowledge in private that they know this is not true, but what they are trying to encourage is a discussion about the amount. Well, this is a kind of post-truth politics."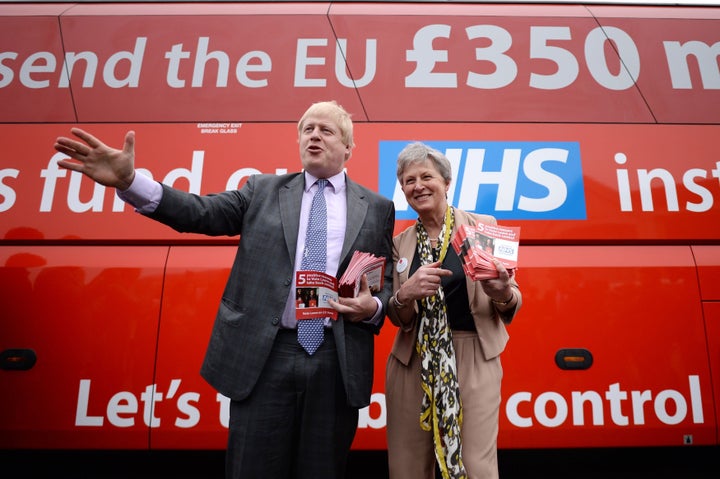 Vote Leave's argument that leaving the EU would free up £350m for the NHS has been criticised by the Commons Treasury as "highly misleading".
The committee pointed out a substantial proportion of that figure already came back to Britain through the EU's budget and as part of the UK's rebate.
The UK Statistics Authority also said the claim was "misleading and undermines trust in official statistics".
"I could not have set foot on a battle bus that has at the heart of its campaign a figure that I know to be untrue"
Writing in The Times on Thursday, Dr Wollaston also attacked Boris Johnson and Michael Gove, the leaders of the Vote Leave campaign, for having "redrawn its battle lines around immigration in the final weeks of the campaign" in a way that "looks increasingly indistinguishable from Ukip".
She also told the BBC he father had asked her to change her mind.
"In recent weeks I have also observed the professionalism and care of the NHS from my father's bedside as he recovered from a heart attack and a triple bypass," she said.

"We had time for long conversations about the referendum and our place in Europe. Now 81, as a teenager he was trained as a mine clearance diver with the Royal Navy. For him, the risk of war in Europe is not some abstract debate but a horror against which the EU, for all its imperfections, has brought us protection."
Her decision was welcomed by Labour's shadow health secretary Heidi Alexander and Tory MP Johnny Mercer.
Pro-Brexit Tory MP Stewart Jackson dismissed Dr Wollaston's move as "not significant at all".
"She's been making same claims for three weeks. Flaky but entitled to 5 mins of fame," he said on Twitter.
Earlier on Wednesday evening, George Osborne urged voters to rejected Nigel Farage's "mean" vision of the UK outside of the EU.
In an interview with the BBC, the chancellor said: "Britain is a great country that is open and inclusive and it is a country that shapes the world not is shaped by he world and that is what we are fighting for, we are fighting for the soul of this country."
Accused of scaremongering, he said: "Frankly there is a lot to be scared about if we leave the EU and we risk the economy."
"It's a risk to pensions, it is risk to home owners, it is a risk to people in work."