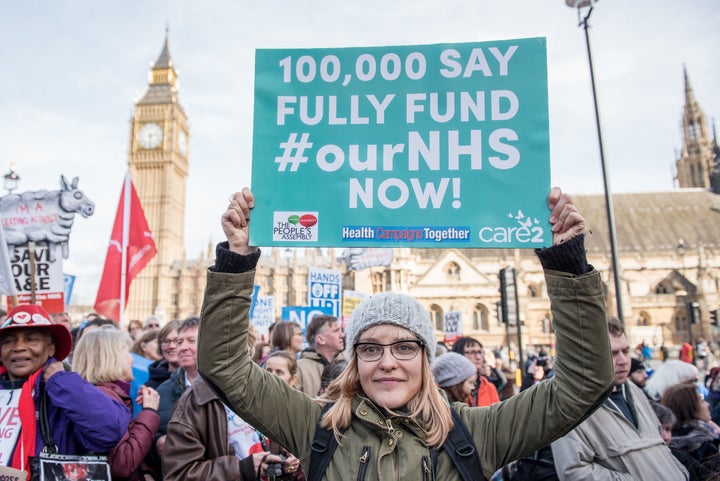 "Tory privatisation" of the NHS has been condemned by Labour after new figures showed that roughly half of new cash pumped into system was spent on private sector treatment.
An analysis by the Health Foundation think tank found that £900m of the money promised before the 2015 general election was spent on buying care from independent and other non-NHS "providers" - compared with £800m spent on the same treatments from NHS trusts.
Local commissioning groups – set up by former Health Secretary Andrew Lansley – oversaw the spending of up to £2bn which had been provided by David Cameron and George Osborne from 2015/16.
The analysis, conducted for the Financial Times, found that around £1 in £8 of local commissioners' budgets is now spent on care provided outside the NHS, largely because of a lack of capacity in the state-run system.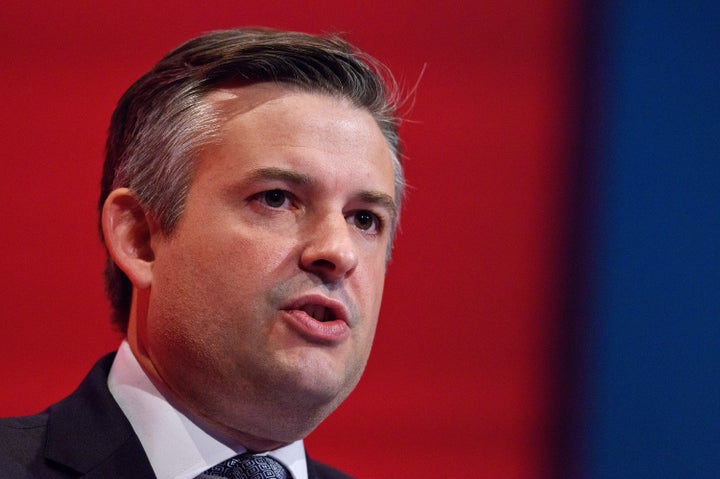 Shadow Health Secretary Jonathan Ashworth pounced on the figures.
He told HuffPost UK: "The public will rightly be alarmed that £900 million was spent treating patients in the private sector when our frontline services remain in desperate need of increased funding.
"Labour always warned that the Tory NHS reorganisation that no one wanted would mean taxpayers money flowing to the private sector and away from the NHS frontline. It's a disgrace and Labour will reverse this Tory privatisation agenda.
"Under Theresa May hospitals remain at dangerously overcrowded putting patient safety and wellbeing at risk, because of this Government's ongoing refusal to properly fund frontline services and our social care system.
Anita Charlesworth, director of research and economics at the Health Foundation, said the NHS was increasingly becoming "an emergency service".
She said that hospitals operated at close to full capacity just to cope with the A&E crisis and "delayed discharges" of older people who lack beds in care homes.
NHS England also appeared to be using some of its funds to help councils plug gaps in their own funding.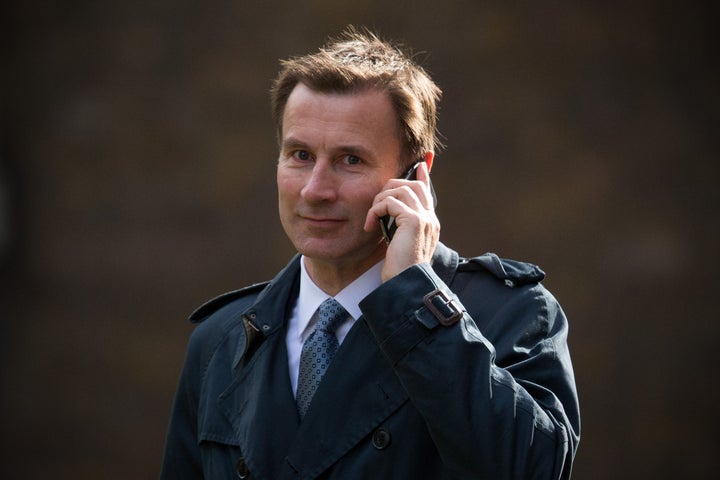 The statistics came as NHS chief executive Simon Stevens prepares to publish later this week his new 'Five Year Forward View Delivery Plan'.
Stevens is expected to urge Health Secretary Jeremy Hunt to give the system more money to cope with the growing cost of caring for the elderly at home and in hospital.
Earlier this year he denied claims from Theresa May that the health service 's £10bn in new money was 'more than it asked for'.
A Department of Health spokesperson made a strong defence of the use of the private and charitable sector, insisting the service was still free at the point of use.
"This report simply shows the NHS is making clinical judgements about delivering high-quality care for patients – the truth is that for many years the independent sector has made a contribution to helping the NHS meet demand, now amounting to less than eight pence in every pound the NHS spends," the spokesman said.
NHS Improvement, the management arm of the health service with responsibility for hospitals, added: "This winter has been one of the most challenging on record and despite that, our hard-working NHS staff have ensured that patients have continued to receive safe, high quality care.
"We are working with NHS trusts to help them increase capacity and efficiency with their existing theatres and workforce, to ensure they are in the best possible position to meet demand for elective procedures over the coming year, reducing reliance on independent providers and making sure that NHS cash is spent where it is intended.
"Ensuring that patients can access quality services as quickly as possible will always be our priority."
Government sources added that NHS Improvement has launched a "theatres productivity programme" which aims to help trusts identify additional capacity within their current theatre sessions that they could use to help reduce their own waiting lists.
The private sector also defended the spending. Howard Freeman, clinical director of the NHS Partners Network, which represents non-NHS providers, said it had played "a key role in providing extra capacity during times of huge service pressures".