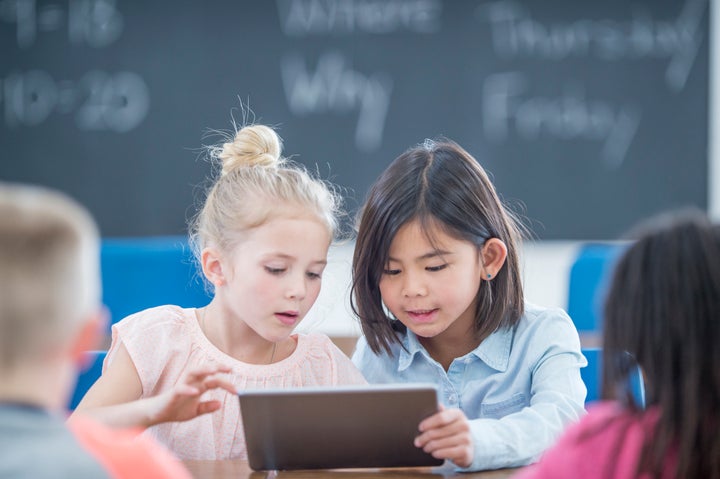 Tory education cuts are forcing parents to turn to crowdfunding websites to help pay for school basics from whiteboards and computers to playgrounds and lollipop ladies.
HuffPost UK has been sent scores of examples of cash-strapped schools where deep reductions in their funding have left teachers and parents resorting to online appeals for donations.
The desperate measures emerged as the National Union of Teachers (NUT) revealed that an updated website - schoolcuts.org.uk - detailing school budget cuts across the country has now had a million visits.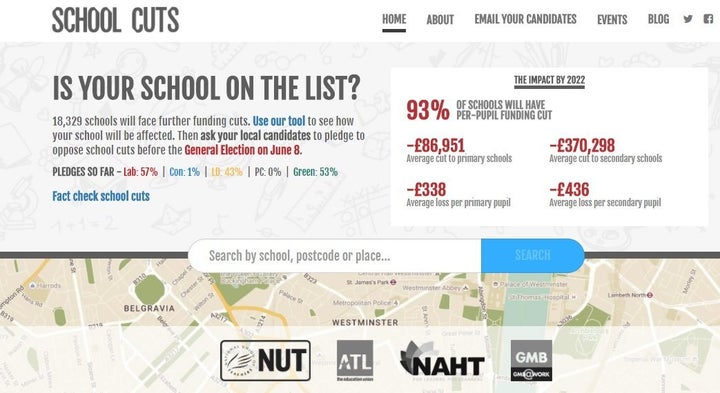 And think tanks have warned that the cash crisis triggered by the Government's new school funding formula will continue even if the Conservatives return to power and inject £4bn more for education.
According to the National Audit Office, schools were already facing cuts of 8% in real terms - or £3bn - by 2019-20. The new funding formula means that around 9,000 of them face further cuts in a squeeze not seen since the 1970s.
Schools across the country are having to ration essential items like lined writing paper, photocopier paper, glue sticks and even pencils. Pupils have been asked to help vacuum their classrooms because their school can't afford to replace a cleaner.
Parent-teacher associations have spent years raising money for 'extras' for schools, but a rash of new Justgiving.com appeals reveals that crowdfunding is now being used for items normally considered 'core' budget services.
Following letters from headteachers appealing for help, parents have set up crowdfunding pages either with pleas for cash or sponsored bike rides, long-distance walks, assault courses, triathlons and other sporting events.
One private company that makes school lockers is actually encouraging parents to set up charity pages to raise the cash to buy basic equipment, HuffPost can reveal.
And a union source revealed that in one school the cuts are so severe that teaching assistants have been asked to buy staff toilet rolls.
The Association of Teachers and Lecturers has revealed examples of cuts include teaching assistants being told they have one roll of sellotape per class per year, only two glue sticks for every 60 children, and whiteboard pen shortages.
BROKEN WHITEBOARDS
Camelsdale Primary School in Sussex set up a 'crowfunded.co.uk' page to raise £3,000 for a replacement classroom whiteboard, as it has five 'fast-failing' screens that are leaving pupils without the chance to share learning.
Its website declared: "This is an all-or-nothing campaign. To receive any donations, we have to reach our minimum target! Of course, if we exceed our £3000 target, any additional funds will go directly into the 'Clevertouch for Camelsdale' pot. Ultimately, we need to replace 5 whiteboards!"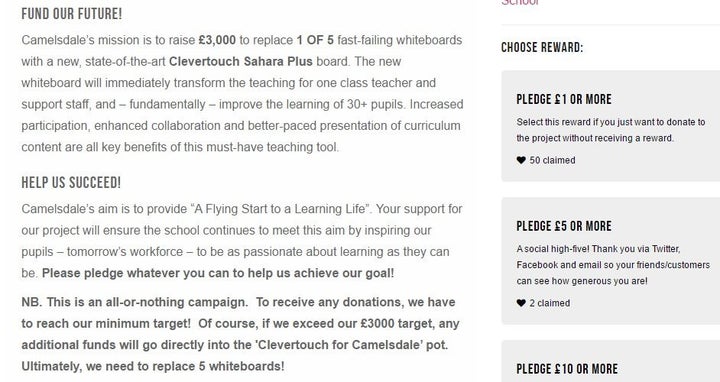 Gattons Infant School, also in Sussex, set up a 'gofundme.com' page for whiteboards too.
"We have been deeply affected by Government cuts and, as a result, we are only just managing to finance the bare minimum in our attempts to continue to provide the children with the rich and exciting curriculum that we do," assistant headteacher Ellie Bennett wrote.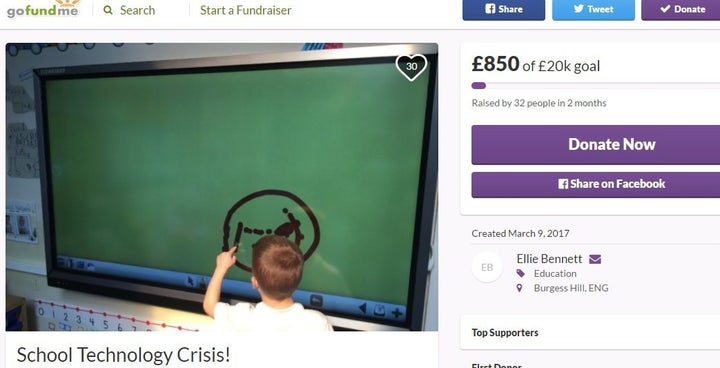 "Currently our classes all have very old, outdated interactive whiteboards which our teachers use to deliver the curriculum to the children every day.
"The condition of the screens on our current whiteboards is unacceptable and they are no longer of good enough quality for our children. Work and presentations are becoming increasingly difficult to see."
LOLLIPOP LADY PLEA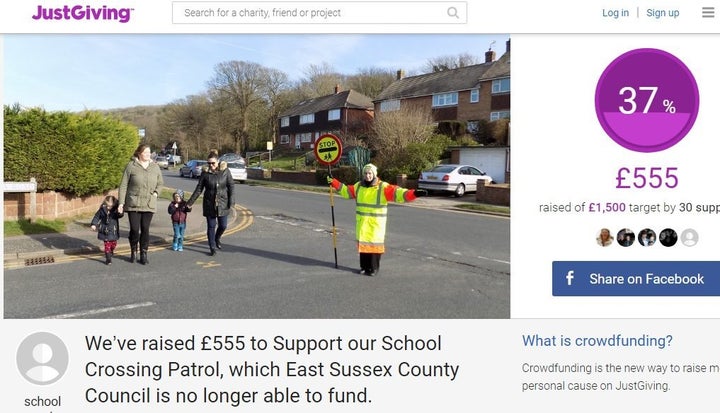 Denton Community Primary School in East Sussex is trying to raise £1,500 to pay for a part-time 'lollipop lady' Maureen Hood.
The 67-year-old's salary was axed by East Sussex County Council, but so far just £550 has been raised from the charitable effort.
"With the increasing number of children attending the school, this results in an increase in traffic around the area," the Justgiving.com website says.
"We would very much like to continue to offer this vital service for the community, ensuring the safety of our children, parents, visitors and the wider community."
SCHOOL LOCKERS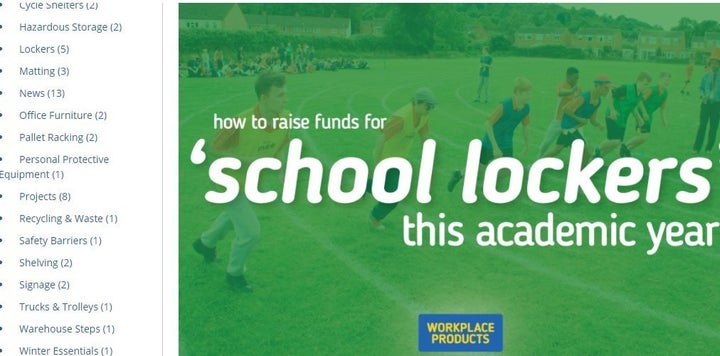 Some private firms have spotted an opportunity amid the cutbacks.
School equipment firm Workplace Products declares on its website: "Have you heard of crowdfunding? Crowdfunding is a way of raising finance by asking a large number of people each for a small amount of money.
"For example if you posted a letter to the parents of 400 pupils asking for £1 to improve changing room facilities, you could potentially get £400 towards those upgrades.
"You just have to open your mind to the possibilities. What about starting a JustGiving page and coupling it with a sports day? You could even show parents around your current facilities and explain your upgrade plans during parents' evenings."
POSTCODE LOTTERY
The schoolcuts.org.uk website, a project backed by schools unions the NUT, NAHT, ATL, and GMB, forecasts that 93% of schools will have their funding cut by 2022.
Using analysis by the independent Institute of Fiscal Studies of each of the three main parties' plans for education funding, it concludes that the average loss in spending per pupil will be £338 in primaries and £436 in secondaries under the Tories.
By keying in your postcode, you can find out precisely how much money your school will lose, and the possible impact on teaching jobs.
Rising inflation, extra costs and pupil numbers will combine to force heads to cut spending. Some are deciding not to renew equipment, some are not replacing teachers or teaching assistants and other staff.
Daubeney Primary School in Hackney, East London, is another where a parent has set up a fundraising page in desperation. Its target of £5,000 has yet to receive a penny of donations.
Nadia Malone, of the school's Parents' Association, said: "Our schools are facing a funding crisis as a result of government cuts. Schools in Hackney are projected to be hit by £25,805,843 of cuts by 2019. At Daubeney School this means a projected loss of £785 per pupil or the equivalent of 12 fewer teachers."
Stanley Primary School in Teddington, West London, has a page asking for £10,000 to help with basics. Theresa May last week staged an event a few yards away in another school, as part of her attempt to stop Liberal Democrat Sir Vince Cable from ousting local Tory Tania Matthias.
BOOKS AND IPADS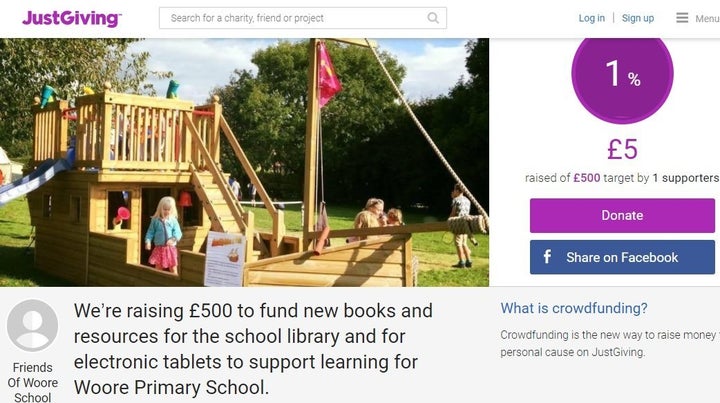 Woore Primary in Crewe is aiming to raise £500 to help refurbish the school library and to provide children with new technology.
On its JustGiving page it states: "With government changes to school funding coming into force, we are needing to raise more money than ever before to help the school deliver the best educational experience possible for every single child.
"Funds raised on this page, and from external fundraising events such as socials and the annual fete will be used towards buying new educational resources and in the refurbishment of the school library, as well as buying modern tablets to enhance learning experiences for the children of the school."
RUNNING, BOXING AND CYCLING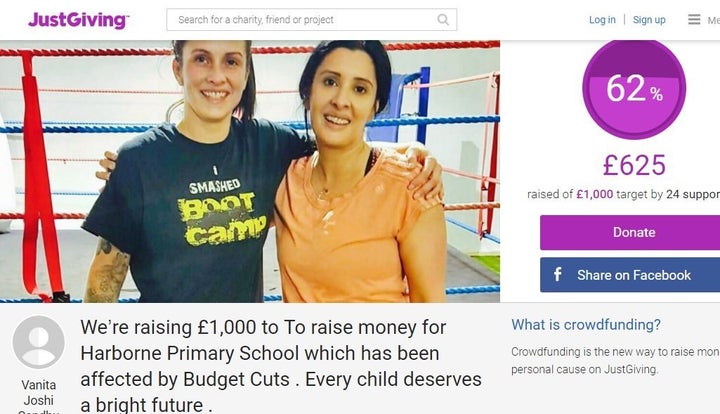 One mum at Harborne Primary in Birmingham is getting into a boxing ring in a bid to raise £1,000 for her son and his fellow pupils.
Vanita Joshi Sandhu said: "I would like to raise as much money to help them with this ongoing challenge. My son attends the school along with many other children, I would like to contribute to my sons future as well as all the other children who attend the school.
"I intend to do this by getting into a boxing ring. Everyone who knows me will agree this is completely out of my comfort zone and a real life challenge for me. Every time I feel like throwing in the towel I have to remind myself why I started."
Dave Shaw, headteacher at Spire Junior School in Chesterfield, is taking part in the Great North Run to raise £5,000 to meet a funding shortfall.
"We have 70% of our children on free school meals and are situated in an area of high socio-economic deprivation. Due to funding cuts, and increases in costs we're finding it increasingly difficult to run the school without running into a deficit.
"Under the new funding formula we will lose £17,000 of our budget and by 2020 the forecast is a loss of £99,000. I've had to lose one teacher and one teaching assistant, my deputy is now needed to teach full time, and I'm teaching part time, to save money.
"As we are not a charity this page has been set up as a crowdfunding opportunity. "
Parents and governors at Kew Riverside Primary School, West London, recently took part in a sponsored 255km cycle from Kew to Bruges in Belgium to raise £10,000.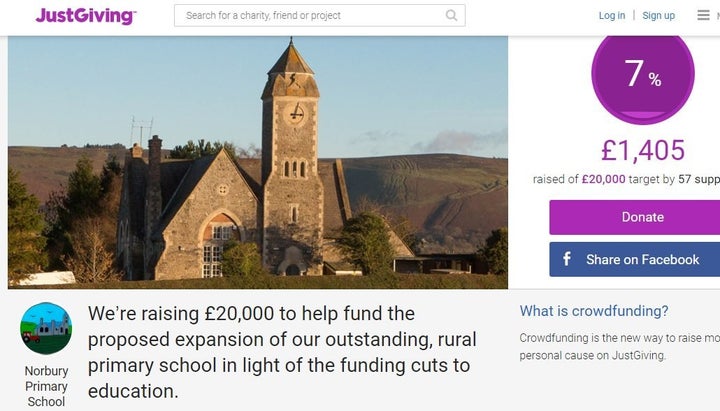 Norbury Primary School in Shropshire is trying to raise £20,000, partly through children taking part in a 53km mountain bike challenge.
"In light of the ongoing funding cuts to education and closure of so many rural schools, our children want to ensure that their school is able to continue and thrive for years to come," it states on its JustGiving.com page.
ON THE ELECTION RADAR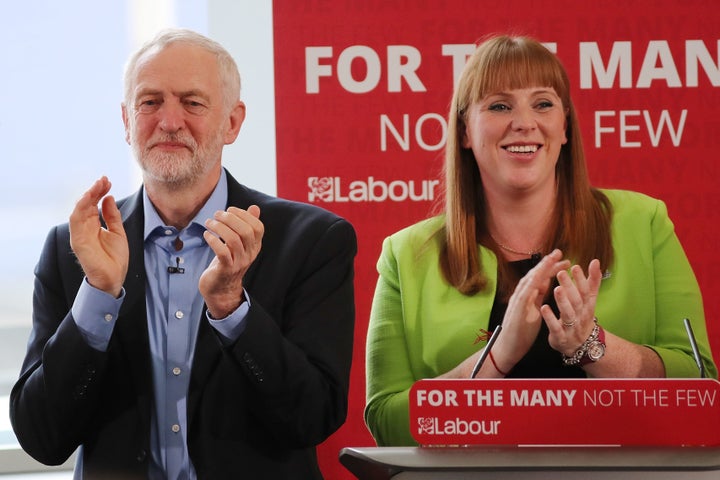 Shadow Education Secretary Angela Rayner told us: "Years of Tory cuts have left schools unable to cope, with buildings crumbling, teachers leaving and children being taught in super-sized classes.
"There is a clear choice at this election, between the Tories who will continue to starve our schools of the money they need, or a Labour party that will invest in education for the many, not just the privileged few."
Russell Hobby, general secretary of the NAHT, told HuffPost UK: "Schools asking parents for donations for extras is nothing new.
"But it's clear now that more and more schools are asking parents to contribute towards things that are normally associated with a school's core business.
"In the case of the lollipop lady, that's also a reflection of how cuts to other services are impacting on school budgets. And that's a concern because school budgets are themselves at breaking point.
"Thanks to pressure from parents and schools, funding is on the general election radar and there's cross party recognition of that. The amount of funding is insufficient and needs to rise and that's not a moment too soon.
"Our own research among our members shows that 7 out of 10 school leaders predict that their budgets will be untenable the 2018/19 academic year. Any party that wants to form the next government needs to fund education fully and fairly."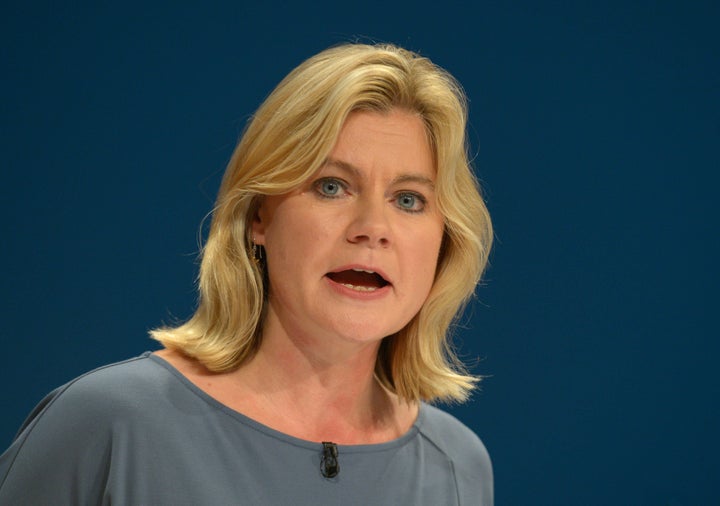 Karen Leonard, GMB National Officer, added: "The idea of parents having to crowdfund just so their kids school has basic resources is absolutely appalling.
"It's not just teachers and pupils who will lose out – our support staff members, schools' forgotten army, are often seen as 'soft targets'."
A Conservative party spokesman said: "Under our manifesto proposals no school will have their budget cut as a result of a fair funding formula. What's more, we are increasing the overall schools budget, currently at record levels, by £4 billion by 2022 – a real terms rise for every year of the Parliament.
"Only Theresa May can provide the leadership to get the right Brexit deal and secure a brighter future for our country – so we protect the economy, and are able to properly fund our schools and give our children the best possible start in life."
Many academics and employers have argued that education and skills funding are all the more important as the UK heads for Brexit in 2019.
In a HuffPost UK-Edelman focus group in Slough, one teaching assistant Sam underlined how school cuts were biting. "We're scrambling around for paper, everyday resources are not there. You can see cuts across everything."

HuffPost UK is looking at voters' priorities outside the hubbub of the election campaign trail and what they want beyond March 29, 2019, not just June 8, 2017. Beyond Brexit leaves the bubble of Westminster and London talk to Britons left out of the conversation on the subjects they really care about, like housing, integration, social care, school funding and air quality.