Trainee teachers in England will now be taught how to support children with autism following a campaign by national charities and parents.
After the issue was raised in the House of Commons on Tuesday 24 May, education secretary Nicky Morgan confirmed Initial Teacher Training (ITT) would now include specialist training.
"Today's announcement is very promising and, if followed through, will transform the prospects of generations of children on the autism spectrum," Mark Lever, chief executive of NAS told The Huffington Post UK.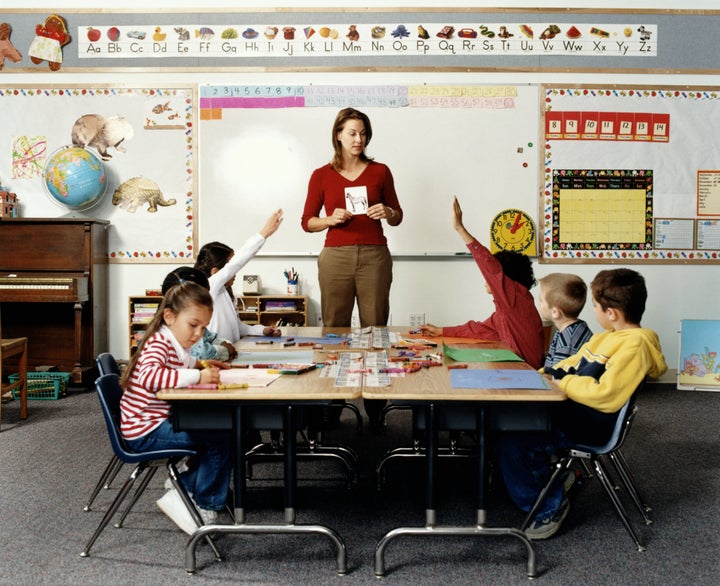 "More than one in 100 children are on the autism spectrum and over 70% go to mainstream schools, so every teacher will teach students with autism during their careers," Lever continued.
"Yet, autism training has historically not been mandatory for teachers, and some start school with no special educational needs training at all."
Lever said he was pleased that more than 7,000 people,including MPs and school staff, signed the letter he sent to Morgan.
At the time the letter was sent, Jolanta Lasota, chief executive of Ambitious about Autism said too many children were missing out on the vital support they needed at school.
"The lack of autism awareness training for teachers is also likely to have serious knock-on effects," she said.
"For example, teachers need better support when it comes to recognising the difference between disability and disobedience, otherwise children with autism will continue to be excluded from school due to a lack of support for them to access learning in the classroom.
"Also, research shows that 40% of children with autism have been bullied, again, teachers need to be trained to prevent the bullying of children with autism."
Lever said the charities aren't expecting teachers to be "experts" in autism, but a general knowledge of this lifelong condition will make a "huge difference".
He said many children with autism may struggle with change, including new seating plans or lesson structures, so communicating with them effectively is vital.
"Every teacher deserves the right training, and every child with autism needs a teacher who understands them," he added.
The review of the complete ITT framework, that was launched in March 2015, is expected to reported back in summer 2016.
It has not yet been announced when the training in how to support children with autism will begin.