Travel has finally met its match... and it matches your pants.
At first, the BauBax travel jacket looks like an average blazer or sweatshirt. But hidden beneath its average silhouette is a mind-blowing lineup of 15 travel-friendly features that expertly handle every need, including ones you didn't know you had.
For example, there are nine creatively-placed pockets for everything, including phones, iPads, earbuds, passports and a special mini blanket that you can order with the jacket. The zipper even becomes a pen.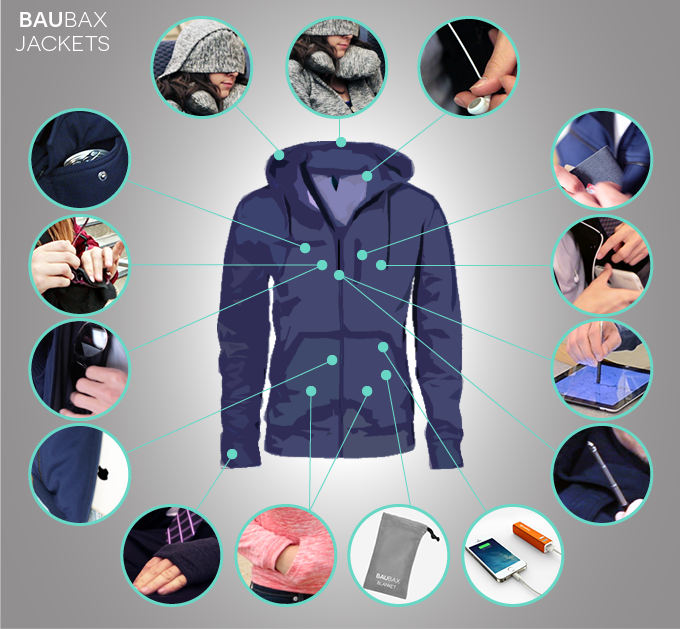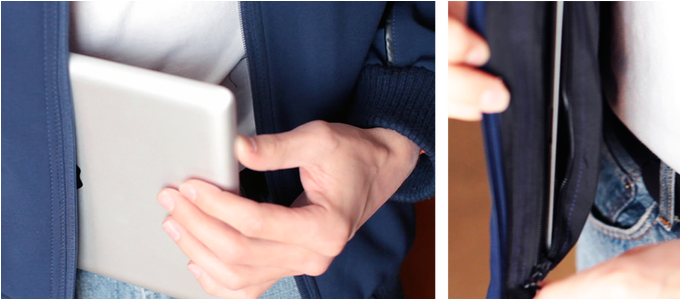 There are also gloves built IN to the jacket, to warm those hands on chilly flights:
Oh, and don't forget the eye mask with inflatable neck pillow, which can deflate in two seconds flat:
...and the built-in drink koozie...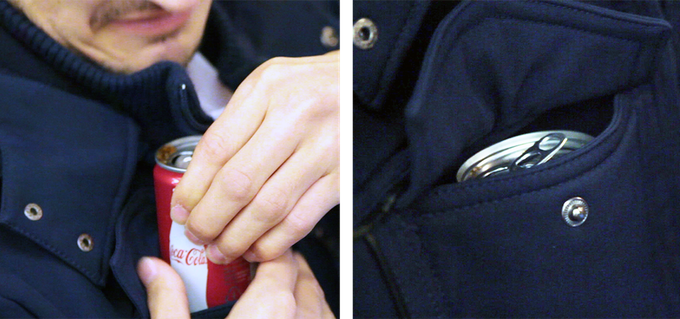 ...and the removable sleeping hood that takes you from in-flight nap to sidewalk chic in one seamless swoop.
The BauBax jacket will come in multiple colors and four styles: windbreaker, sweatshirt, blazer and bomber, with versions for both men and women.
It's pretty much everything a traveler could want, but the swag comes at a price. The jacket will retail for $160 to $200 -- depending on the style you choose -- when it becomes available for delivery in November 2015. For now, while it's still in the Kickstarter funding stage, travelers can pre-order their jackets for a discount.
It's worth noting there may be a point to the price: This jacket eliminates the need to buy neck pillows, gloves, eye masks AND stylish outerwear for your next business trip. It's the "Swiss army knife of travel wear," as CNN Money puts it.
But if $200 seems too steep, there's always the Sleeper Scarf or the Napwrap, with features that are a little less subtle.
...Hey, you've gotta start somewhere.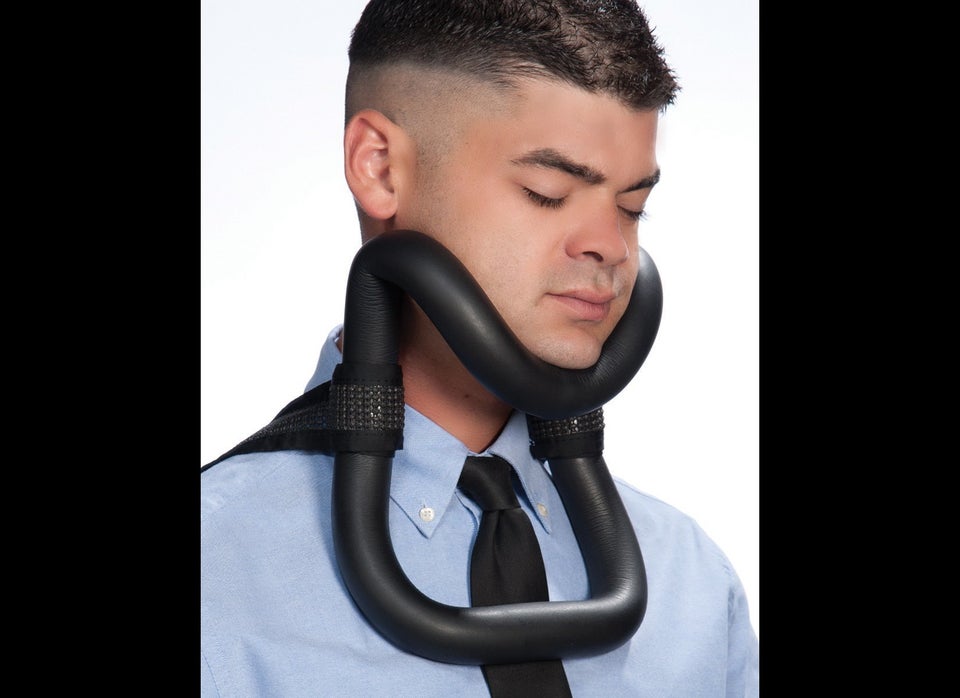 World's Weirdest Travel Gadgets