If you're flying off on your holidays from Gatwick airport this summer and care about your plastics consumption then Starbucks may have a solution for you: it's launching a reusable cup trial so you can grab that much needed coffee in Departures without having to carry it on board.
Starbucks customers will be given the option to borrow a free reusable cup for their drink instead of a non-reusable paper one, which they can drop off at one of five check-in points throughout the airport before they board their flight.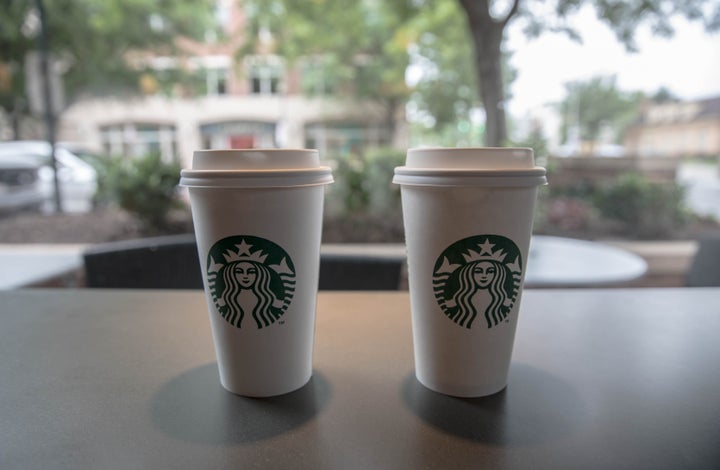 The coffee chain, in partnership with the environmental charity Hubbub, is launching the month-long trial at Gatwick, funded by the 5p extra it's been charging customers in stores around the country for any takeaway teas and coffees served in single-use cups.
Once collected, the cups will be washed and returned to store to begin their journey through the airport again. Starbucks says the trial could eliminate the large numbers of paper cups thrown away at the airport. Currently Gatwick disposes of seven million each year.
During the trial, which started on Monday, Hubbub and Starbucks will assess how keen passengers are to use the cups and how good they are at returning them to see whether the concept could work if rolled out permanently in other stores.