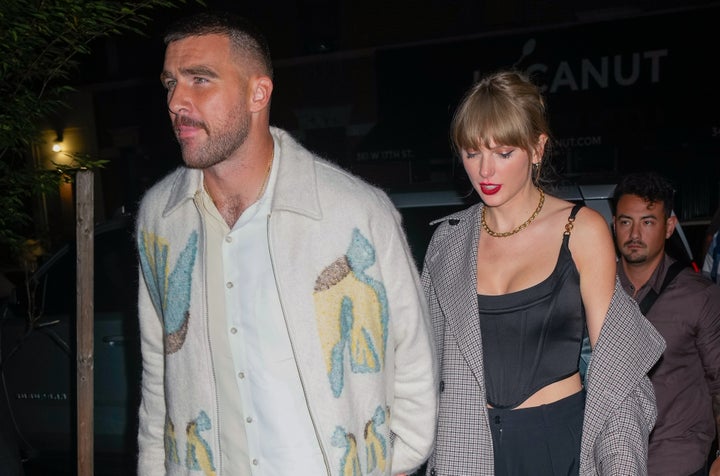 Speaking on his New Heights podcast in July, Travis told the story of his first attempt to meet Taylor before her concert at Arrowhead Stadium in Kansas City, the home town of his football team. When that didn't pan out as he hoped, he said he got help making it happen.
"There were definitely people she knew that knew who I was, in her corner [who said]: Yo! Did you know he was coming? I had somebody playing Cupid," Travis said in an interview published on Monday.
In the end, Taylor reached out to Travis.
"She told me exactly what was going on and how I got lucky enough to get her to reach out," Travis said.
He said they had already been talking before their first date in New York, so he wasn't nervous — but his friend group was.
"Everybody around me telling me: Don't f— this up! And me sitting here saying: Yeah—got it," he recalled.
As their relationship progressed and Taylor showed up to support him at a Chiefs game, Travis told the WSJ he didn't want to share anything "that would push Taylor away". He described her as "hilarious" and "a genius".
"I've never been a man of words," he said. "Being around her, seeing how smart Taylor is, has been f—ing mind-blowing. I'm learning every day."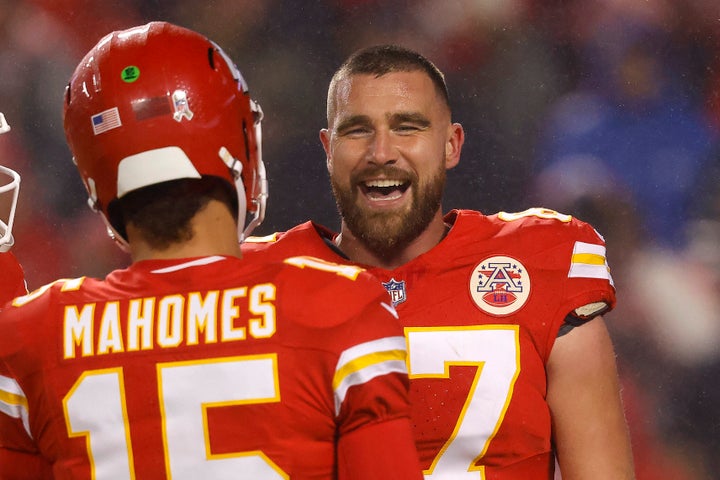 According to the WSJ, "Donna Kelce still berates herself" for the interview, when she tried to not "sound too enthusiastic," but "came off underwhelmed." She told the WSJ her son is "happier than I've seen him in a long time".
"God bless him, he shot for the stars," she said.