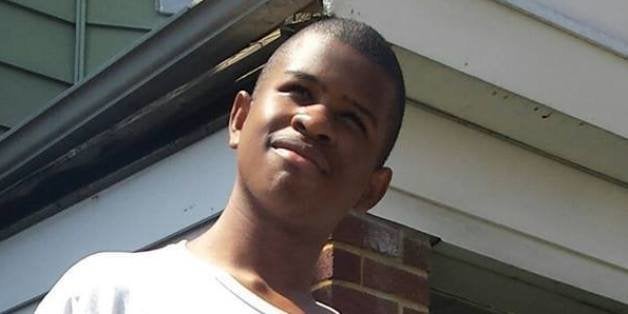 The family of a Bronx teen with autism who was beaten by police in front of his home last year has filed an excessive force lawsuit against the New York City Police Department.
The complaint filed in federal court this week seeks monetary damages against three unnamed officers following the Nov. 12, 2014, incident. The suit claims uniformed police threw 17-year-old Troy Canales to the ground, beat him, and took him into custody without just cause. No charges were filed against him.
A copy of the lawsuit obtained by The Huffington Post says Canales, who is now 18, was leaning on a car when three NYPD officers approached him "in a menacing manner and demanded to know what he was doing."
Canales responded that he was just "chilling," but two officers took hold of his arms and "forcefully threw him down onto the sidewalk, smashing his head against the concrete," the suit claims. One officer allegedly punched him in the face. When the boy screamed for his mother, she came running out of the house and explained to the cops that her son has autism. Police ignored her and took the boy into custody.
She said Canales has a difficult time communicating with strangers due to his condition.
"When he goes outside, he thinks he's normal, but he's not really normal so he does things that people don't really understand," Valentine said.
According to the lawsuit, the officers took Canales to the precinct, where he was held without reason for an hour before the commanding officer agreed to release him to his mother. One of the officers involved told Valentine that he had "feared for his life" when he spoke to her son on the sidewalk.
The NYPD did not immediately respond to HuffPost's request for an incident report.
Carmen Giordano, who is representing Canales in the lawsuit, said the officers had no reason to accost the young man in the first place.
"He's a gentle kid ... He gets nervous and tongue-tied, especially if he is being yelled at," Giordano told HuffPost in an email Wednesday. "The officers mistook Troy's normal demeanor as indicia of criminal activity or they incorrectly assumed that Troy was up to no good ... [They] lacked a reasonable suspicion for the initial stop and certainly did not have probable cause that any crime had been committed."
In addition to damages, the suit wants the NYPD to improve officers' training in responding to people with developmental disabilities such as autism. Giordano said the NYPD doesn't currently have guidelines for interacting with people with autism.
"The New York City Police Department's practices, procedures, training and rules, including those in the NYPD Patrol Guide, do not account for, instruct on, delineate, or provide guidelines for Police Officer communication and interaction with people with developmental disabilities and autism in a constitutionally adequate manner," he wrote in the suit.
Related
Before You Go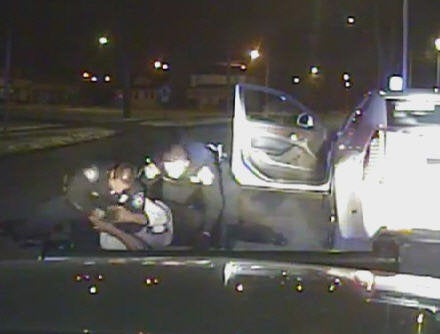 Police Brutality Incidents