Tens of thousands of gay and bisexual men convicted of now-abolished sexual offences have been posthumously pardoned, it has been announced.
It follows a campaign to have around 49,000 men, convicted before homosexual acts were legalised in 1967, pardoned.
Wednesday saw The Policing and Crime Bill receive Royal Assent, meaning the pardons took affect. It also allows those still living to apply to have their convictions for consensual homosexual acts disregarded.
In total, the pardons apply to an estimated 75,000 people.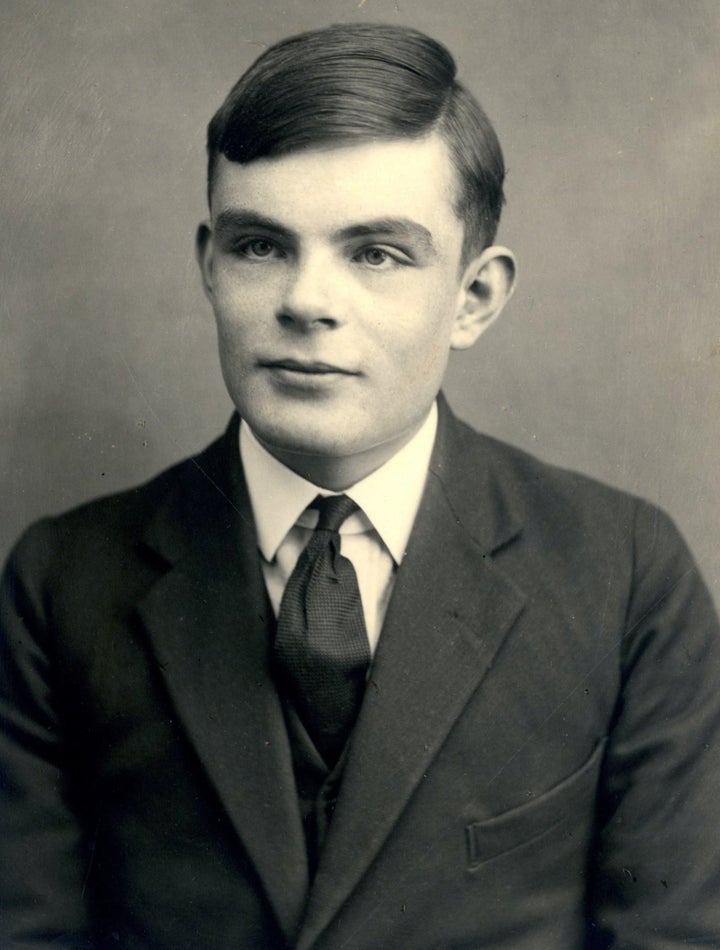 The pardons were dubbed "Turing's Law" in memory of Second World War codebreaker and mathematician Alan Turing, who was forced to undergo chemical castration after being convicted of gross indecency.
He later died after eating an apple laced with cyanide in 1954.
A spokesperson for LGBT rights charity Stonewall said: "Another important milestone of equality has been secured in law. Gay and bi men, cautioned or convicted for kissing, holding hands or just chatting up men, can now have these 'crimes' deleted from their record.
"The more equality is enshrined into our law books, the stronger our equality becomes, and the stronger we as a community become.
"This is not just equality for gay and bi men; the passing of this law is justice."
Turing received a posthumous Royal pardon in 2013.
But more recently nearly half a million people signed a Change.org petition to Downing Street, calling for the pardons to go to the tens of thousands of others convicted of similar offences.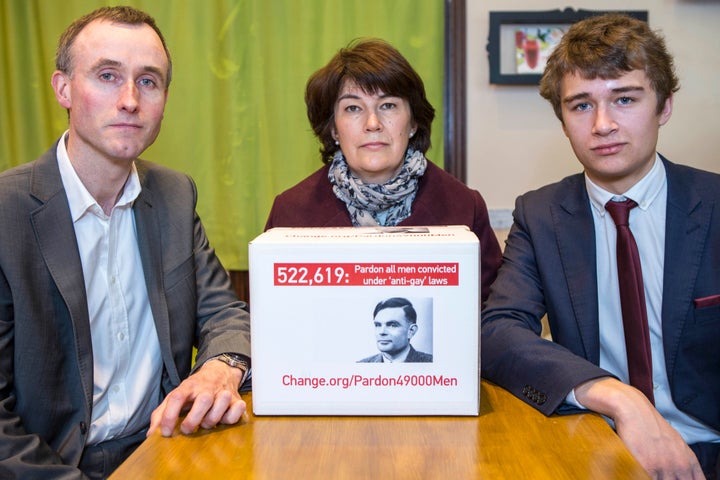 Justice Minister Sam Gyimah said: "This is a truly momentous day. We can never undo the hurt caused, but we have apologised and taken action to right these wrongs.
"I am immensely proud that 'Turing's Law' has become a reality under this government."
Ex-Lib Dem MP John Leech, who helped secure Turing's pardon, said: "For years I have campaigned and fought for this moment.
"This is a hugely historic, proud and deeply emotional day, but it is certainly not before time."
When it was announced the pardons would happen in October, Lib Dem peer Lord Sharkey, the author of the amendment that legislates for them, called it a "momentous day".
He said: "This is a momentous day for thousands of families up and down the UK who have been campaigning on this issue for decades.
"I am very grateful for the Government's support and the support of many of my colleagues in Parliament.
"It is a wonderful thing that we have been able to build on the pardon granted to Alan Turing during the Coalition by extending it to the thousands of men convicted of sexual offences that existed before homosexuality was decriminalised in 1967 and which would not be crimes today."
LGBT rights campaigner Peter Tatchell said: ""This pardon is an important, valuable advance that will remedy the grave injustices suffered by many of the estimated 50,000 to 100,000 men who were convicted under discriminatory anti-gay laws between 1885 and 2003 - the latter being the year when all homophobic sexual offences legislation was finally repealed in England and Wales.
"A pardon has connotations of forgiveness for a wrong done. These men and the wider LGBT community believe they did no wrong."
He added it should be possible for friends of deceased men to obtain pardons on their behalf, as many were disowned by their immediate families over their sexuality.