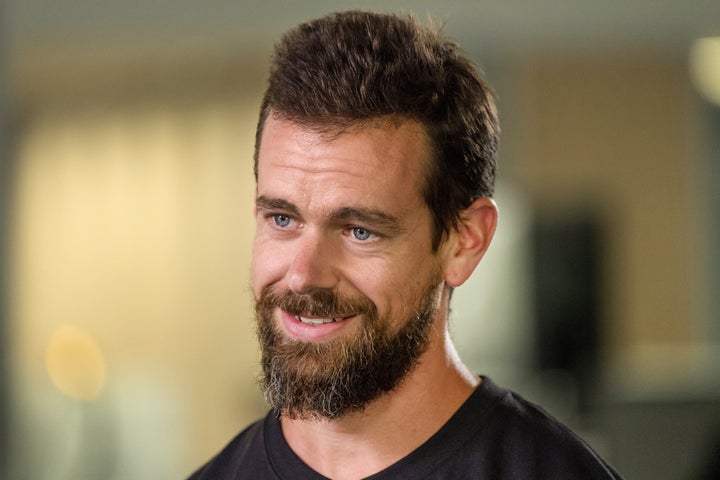 Twitter boss Jack Dorsey has defended his company's decision not to ban Alex Jones, saying the American conspiracy theorist "hasn't violated our rules".
Dorsey spoke out after Facebook, Apple, YouTube and Spotify all banned Jones' from their platforms for promoting hate speech and violence, making Twitter the only platform giving him unfettered access. Jones has a "verified" blue tick account.
He said Twitter would hold Jones to the same standard "we hold to every account" and would not take one-off actions "to make us feel good in the short term, and adding fuel to new conspiracy theories".
"If we succumb and simply react to outside pressure, rather than straightforward principals we enforce (and evolve) impartially regardless of political viewpoints, we become a service that's constructed by our personal views that can swing in any direction. That's not us," Dorsey wrote on Twitter.
Jones is the host of the daily Alex Jones Show podcast and his platform, Infowars - founded in 1999 - producers another five podcasts.
He is currently being sued by the parents of the children murdered in the 2012 Sandy Hook school shooting, having claimed the attack was a hoax. The massacre resulted in the deaths of over 20 children and several adults. Jones also claims the 9/11 terror attack on New York and Washington were staged by the government.
While accepting accounts like Jones' can often "sensationalise issues and spread unsubstantiated rumours", Dorsey sidestepped responsibility for allowing the broadcaster to do so, saying it was up to journalists to police his comments.
"It's critical journalists document, validate, and refute such information directly so people can form their own opinions. This is what serves the public conversation best," Dorsey said.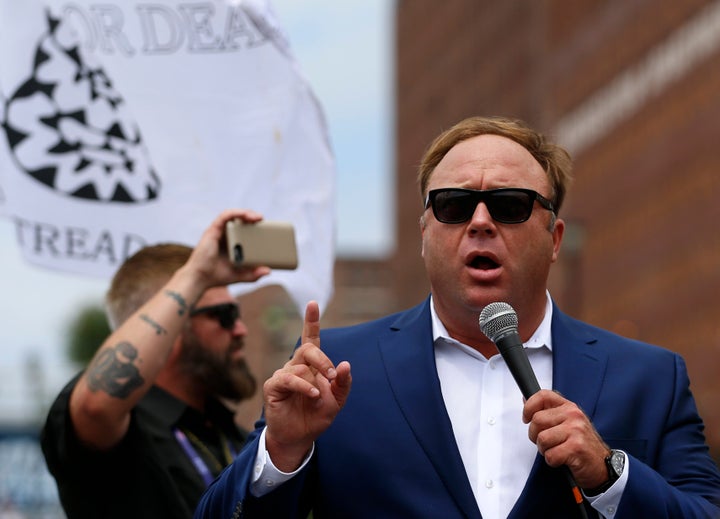 Facebook and YouTube acted hours after Apple removed Jones from its podcast directory on Monday. It was the first major company to sanction the broadcaster in its entirety as pressure has mounted on content sharing platforms in recent months to clampdown on Jones and Infowars.
Jones' Instagram (owned by Facebook) account is still active, as is his Periscope account, which is owned by Twitter.
In making its decision, Apple said in a statement:
"Apple does not tolerate hate speech, and we have clear guidelines that creators and developers must follow to ensure we provide a safe environment for all of our users.

"Podcasts that violate these guidelines are removed from our directory making them no longer searchable or available for download or streaming. We believe in representing a wide range of views, so long as people are respectful to those with differing opinions."
Following his statements on Twitter, Dorsey directed his followers to an article further explaining the platform's rules.
The document reads: "Twitter is reflective of real conversations happening in the world and that sometimes includes perspectives that may be offensive, controversial, and/or bigoted.
"While we welcome everyone to express themselves on our service, we prohibit targeted behaviour that harasses, threatens, or uses fear to silence the voices of others."
Jones earlier this week responded to the shutdowns of his accounts by slamming social media platform providers as "lying bullies".
"The war on your mind is in full swing as globalists remove outlets of liberty and truth, starting with the top of the speak: Alex Jones," a statement on his website read.
Jones also appealed to US President Donald Trump for help on Monday, asking him to make a bigger deal of the fact that the globalists and the Chinese were trying to steal the 2018 midterm elections.
"If you come out before the midterms and make the censorship the big issue of them trying to steal the election. And if you make the fact we need an Internet Bill of Rights, and antitrust-busting on these companies, if they don't back off right now," Jones said.