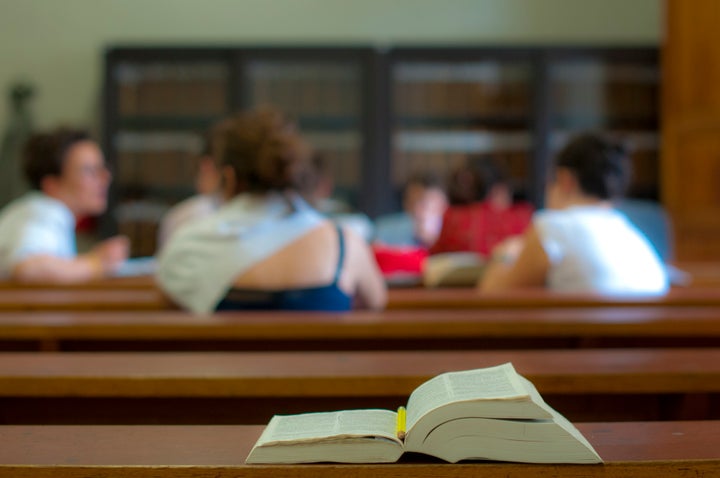 UCAS will no longer ask aspiring students to disclose their criminal history in a push to make higher education more accessible.
Under current rules, applicants must disclose whether they have any unspent criminal convictions as part of their bid to win a place at university.
But this requirement has now been scrapped for those hoping to start studying from autumn 2019 onwards, UCAS, the university admissions service, has confirmed.
"UCAS is committed to ensuring that anyone who wants to study at university or college has the opportunity to apply and isn't put off by questions on the application," said Ben Jordan, senior policy and qualifications manager at UCAS.
"We'll be making changes to the information we collect from applicants about unspent criminal convictions for the 2019 entry cycle," he continued, explaining that the change was an attempt to reaffirm that "higher education is open to everyone".
"We will continue to work with schools, colleges and universities to ensure that anyone applying to higher education with a criminal conviction is fully supported throughout the process."
The admissions service has also been working with campaign groups Unlock and the Prisoners' Education Trust (PET) to improve advice for students with criminal convictions.
PET's head of policy Nina Champion welcomed UCAS' decision "to address some of the arbitrary and discriminatory practices that have gone on in university admissions processes, which have prevented many talented and qualified people from studying at university level".
"People with convictions who are applying to university are showing a huge commitment to turning their lives around," she continued, saying society should be doing "all we can to support them".
Christopher Stacey, the co-director of Unlock, echoed Champion's comments, saying the charity has seen "first-hand how people have been put off from applying to university" as a result of questions about unspent convictions.
Calling on other institutions to follow UCAS' lead, Stacey added: "The change by UCAS provides a strong signal to universities that criminal records shouldn't feature in their assessment of academic ability".