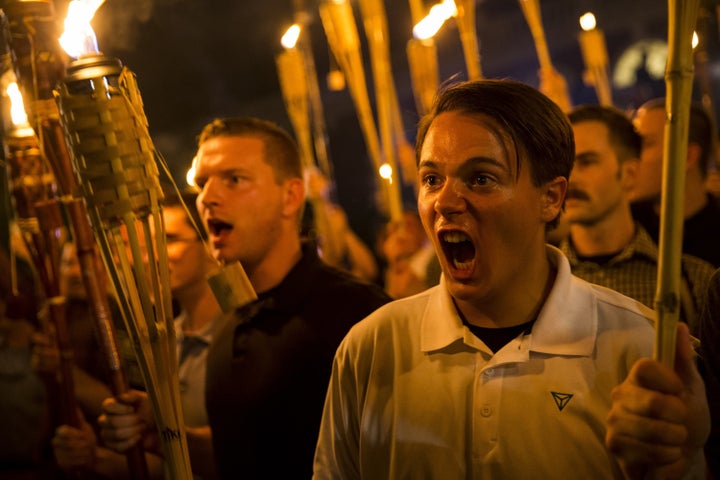 As the far-right flotsam behind the Charlottesville protest continues to be exposed and the flaccidity of Donald Trump's response ridiculed, a "mysterious" power-base behind America's alt-right movement has emerged, and it's right here in the UK.
Britain, according to anti-extremism charity Hope not Hate (HnH), is a key ally in the movement that has grown a furious following in the aftermath of repeated terror attacks and thanks to the poisonous regurgitation of falsehoods published by websites like the Daily Stormer who - due to the vileness of one Virginia weekend - now finds itself offline as no one wants to host it.
A "huge chunk" of ideas that "motivate" the alt-right, HnH senior researcher Dr Joe Mulhall told HuffPost UK, come from the European far-right movements.
The second biggest traffic source for far-right websites in the US, Mulhall claims, is users from Britain, who little is known about, despite them numbering in their thousands, and accounting for about 10% of all visits across the major platforms.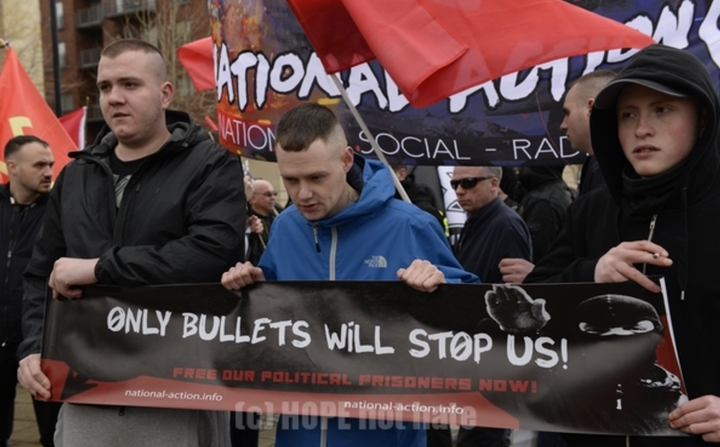 "It is incredibly difficult to tell (who they are)," Mulhall says, "this is part of the problem with this movement, ostensibly it is online anonymous".
He continues: "Who are they? The answer is no one really knows who these people are. The question is how dangerous are they and how many of them are there, and again, everyone is struggling, even authorities, with the same thing as we are, which is trying to work out who they are which is very, very difficult."
What is known, Mulhall theorises, is that the users "wouldn't have fallen into traditional far-right groups" in the UK. The alt-right Brits, Mulhall says, would not support the British National Party or be associated with banned terrorist group, National Action, or any number of the UK's other "incredibly fractured, incredibly small" white nationalism groups.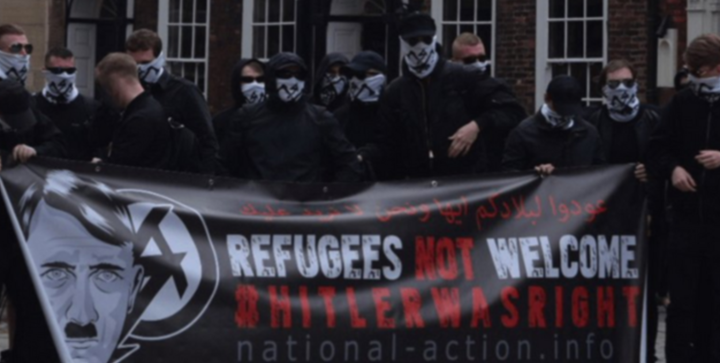 Last weekend's unrest in Charlottesville, Mulhall says, may have emboldened alt-right Brits who would have viewed and "engaged" in the chaos as though it were "happening here in the UK".
"So Charlottesville, if it has had an impact, it will be on several scores," Mulhall explains. "For a lot of these activists it intensifies this notion of crisis that they feel is coming, in terms of the West, in terms of the destruction of the West. They see this, Charlottesville, etcetera... it all feeds into this notion that we are increasingly moving towards some sort of culture clash and this is just further evidence of that.
"In terms of some people within the UK alt-right world, this Trump stuff has been emboldening, exciting for them, in terms of failures to formerly condemn the events. It will be seen as a momentous moment."
What happened in Charlottesville

At 11:28am Saturday (15:35 GMT) a local state of emergency was declared by the City of Charlottesville and the County of Albemarle when a Unite the Right rally against the removal of a statue of Confederate icon George Robert E Lee, turned into what has been reported as one of the largest white supremacist events in recent US history.

Several hours later, at 1:42pm (17:42 GMT), a car was driven into crowds of counter-protesters killing 32-year-old Heather Heyer and injuring 19 others. More than a dozen other protesters were injured in other incidents and two state troopers were killed when a police helicopter crashed en route to the rally.

Trump took 48 hours to condemn the neo-Nazi core behind the chaos, but then on Tuesday during a press conference where he also cited the expansiveness of his Charlottesville winery, the Republican seemed to double down on his initial assessment that "both sides" were to blame.
Mulhall says the alt-right is as borderless as the internet that drives its growth and therefore the threat is global.
"It isn't an American movement. Its fully trans-national and as I say, Britain makes up a big chunk of that and for those people Charlottesville is incredibly important. It is what they are talking about, it is what they are engaging in. They follow these things as if they were happening in the UK."
Mulhall says HnH "split" the UK's alt-right into two distinctive groups. One, dubbed the 'alt-light', are highly visible due to the profile of its social media savvy frontmen, like InfoWars' Paul Joseph Watson. Another platform on the "softer, moderate end", Mulhall says, is Rebel Media, which English Defence League founder Tommy Robinson acts as a journalist for. "On this moderate end we know who they are. We are talking about pretty well known activists talking about this alt-right world."
On the "extreme end", Mulhall claims, is groups like London Forum, which is becoming a "hub of the UK alt-right in terms of international alt-right speakers".
While too little is known about the UK's alt-right for Mulhall to comment on what dangers they may pose, he says the far-right movement has "always posed a terrorism threat and does so now".
He warned: "Among the extreme elements, there's plenty of stuff going on that we would call extremely dangerous."
One of those threats is from National Action who Home Secretary Amber Rudd banned as a terrorist organisation in December after the group made a name for itself with a serious of offensive stunts including championing Thomas Mair, the man sentenced to life imprisonment for the murder of MP Jo Cox a week before the EU Referendum. (The group also made headlines for hosting a Miss Hitler contest and for posting pictures online of them performing Nazi salutes at the Buchenwald Camp in Germany where nearly 50,000 people were killed).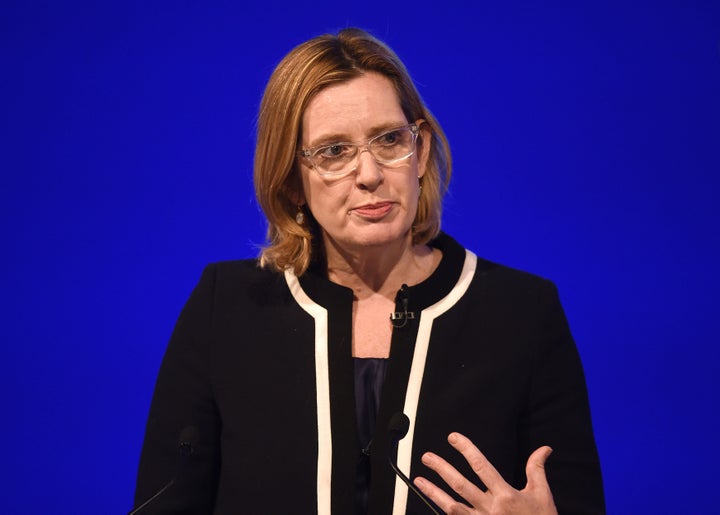 "This is a group that has tried to kill people. This is a group that has a number of people in prison, leaders in prison. This is a group that is training. This has to be taken extremely seriously. This is an extremely dangerous organisation that fetishes violence," Mulhall warned.
"It is not just that they just talk about it, this is a group that venerates people that engage in violence, they train for violence... there is no question."
While applauding Rudd's decision to ban National Action Mulhall was critical of authorities for not doing more to monitor and stop the group from operating in various guises, which he said was "unacceptable".
"The fact that after a ban like that we can still find them and they have training centres. If they are going to be banned the government has to act, the government has to enforce that ban. We should be seeing arrests. Of course we should."
"This is a group that has tried to kill people. This is a group that has a number of people in prison, leaders in prison. This is a group that is training. This has to be taken extremely seriously. This is an extremely dangerous organisation that fetishes violence'"
When asked about threats posed by the far-right this week, the North East Counter Terrorism Unit issued a statement saying that the "overriding threat remains from" Islamic State inspired groups, "but our operations reflect a broader range of dangerous ideologies and we will work tirelessly with our partners to confront them".
The unit said that within Counter Terrorism Policing Headquarters, there is a national unit that receives intelligence from forces around the country relating to domestic extremist groups.
"This is assessed daily and the unit works with forces to mitigate the risk. Over the past year or so there have been indications that the threat from extreme right wing could be increasing and UK CT policing is alive to this."
A report in the Times on August 13 suggested police are investigating about 40 neo-Nazis amid fears they are plotting terrorist attacks against Muslims and that authorities believe the threat from the far-right had increased since Cox's murder in June 2016.
According to Home Office figures 48 people were arrested for domestic terrorism, which covers far-right extremism, in the year to March - a fivefold increase for the same offences in the previous 12 months.
In the aftermath of June's Finsbury Park mosque attack it was revealed that far-right extremists account for a third of all referrals to the government's anti-terror unit.
For Mulhall the revelation that police are investigating 40 neo-Nazis - isn't "surprising" as there has "only ever been a very small core, in terms of extreme Nazis". But it's naive, he says, to assess risk by scale.
"The far-right fluctuates in size, but at its core there's only a small handful, in the low hundreds, of hardcore activists, and of course the problem is you can't necessary judge the risk of the far-right by its scale.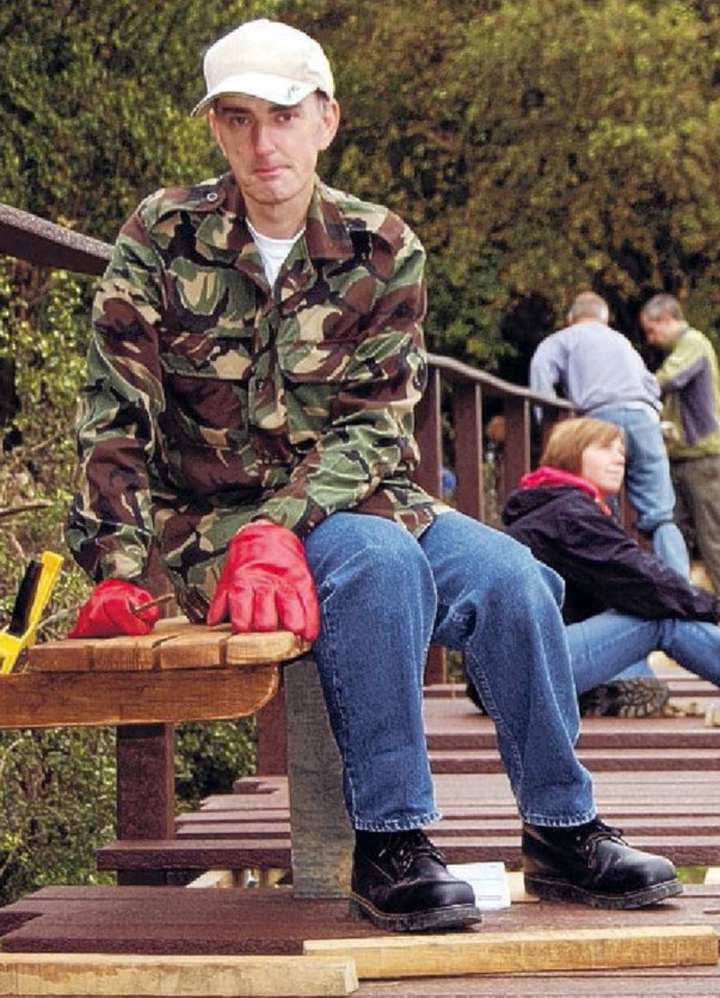 "It only takes one of these people. I think it is wrong that we attempt to try and understand the threat of the far-right by either looking how it is doing in elections or how many people are signed up to Facebook pages etc. It only takes one of them, or a small group acting as a cell, to do something like Jo Cox. So they're always a threat, they're always a danger."
Mulhall is cautious to comment on whether the far-right movement has got bigger or more dangerous in recent years - or even in the 14 months since Cox's death put the spotlight on it - and instead charts their violent gestation back to the demise of the British National Party during the early 2000s.
That's when, Mulhall opines, the far-right realised that its "roots to power were not in politics" and they were "ineffective in terms of influencing the mainstream". The far-right, Mulhall says, have been a serious threat in the UK for five years.
"The UK far-right has become increasingly non-parliamentary. The idea there will be a parliamentary group for the far-right has almost disappeared within the movement itself," Mulhall explains, "and that means the movement starts to see its roots to power through other ways, it sees it through violence, it sees it through the streets and that means the far-right is more dangerous than it was when the BNP was in."
Mulhall says the political isolation has fostered a sense of resentment amongst the far-right and as they've become "more hopeless, they've become more dangerous".
"They're also very splintered, there's no unified movement which they can gather around to give them hope. So, again, this is where silly individuals do silly things because they see that they are going to have to effect change themselves."
In the alt-right this hopelessness has found a home, so Mulhall says, events like Charlottesville have a ripple effect across the UK because "these people are one in the same".