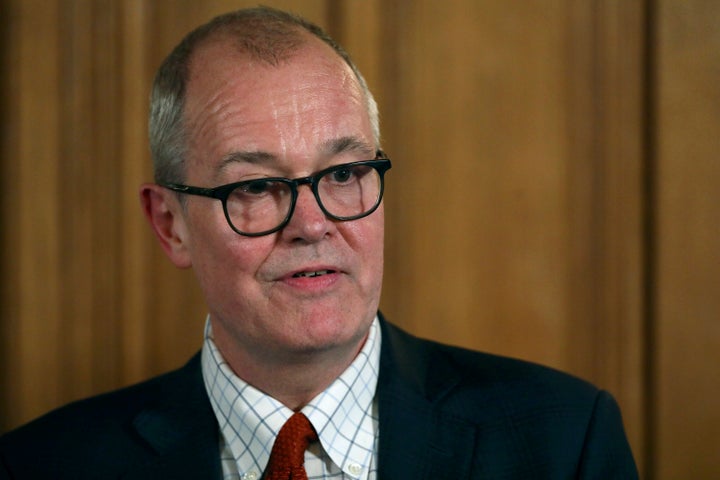 Speaking at Monday's Downing Street press conference, Vallance said the order that people stay at home and avoid gathering in groups had been "successful in term of the behavioural changes".
He said this would "break and slow transmission of the virus" among the population.
"We are seeing a big change in contacts, that is predicted to have a very significant effect on 'R'," he said.
"The 'R' value is the number of people, on average, infected by one infected person."
He added: "The measures are in place, they are making a difference, they are decreasing the contact which is so important to spread the disease and we're doing a good job at cutting that down."
Vallance displayed a series of graphs during the press conference to demonstrate the drop in the use of transport as well as the spread of the virus.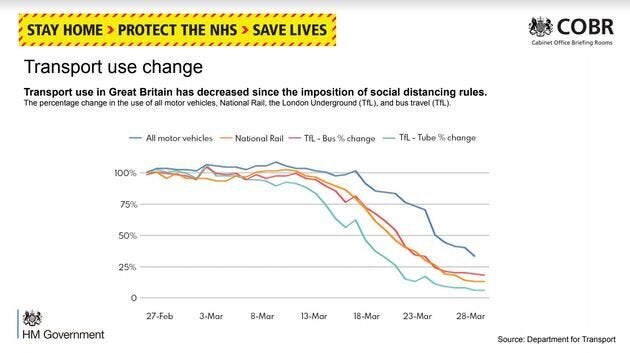 She said the nation will not be in "complete lockdown" for half a year but said measures will be lifted gradually.
Earlier the head of the Royal College of Physicians (RCP) said around one in four NHS doctors are off work sick or in isolation.
Vallance said NHS seeing an additional 1,000 patients a day with coronavirus-related admissions, but this was "not an acceleration" and that the health service was coping.
"I do expect that number to continue. I expect people coming every day to be about that, it may go up a little bit," he said.
"And in two or three weeks you would expect that to stabilise and to start to go down a bit."
The Office for National Statistics (ONS) will this week release figures on deaths involving coronavirus in the wider community, such as care homes.
The ONS will look at deaths where coronavirus was mentioned anywhere on the death certificate, including in combination with other health conditions.