Jahed Choudhury, 24, and Sean Rogan, 19, tied the knot in Walsall on 22 June wearing traditional Islamic dress.
The pair hope other gay Muslims see their wedding and find the strength and courage to come out to their families and friends.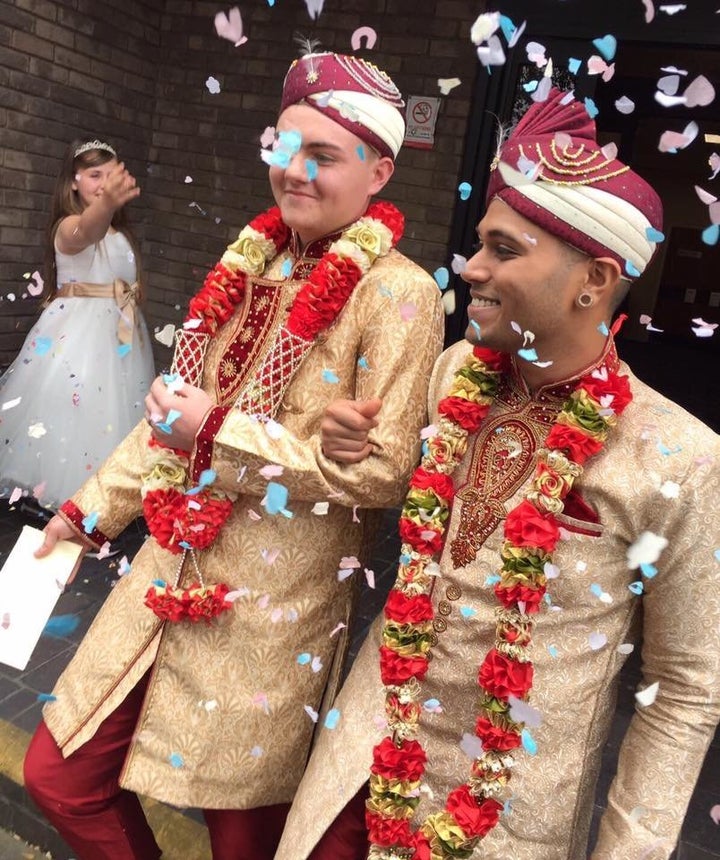 Growing up, Choudhury felt like an outsider in his own family. He liked fashion more than football and, as a result, was bullied throughout his school years.
"People would spit on me, empty the rubbish bins on me, call me pig and the Muslim people would shout 'harum' - which is a very nasty insult in my language," he recalled.
As he grew older, he was assaulted in the street, became the victim of hate crime and his local mosque barred him from attending. He was also told that his sexuality was "just a phase".
It got to the point where Choudhury felt so excluded from society that he attempted to take his own life. But when he met Rogan, all of that changed.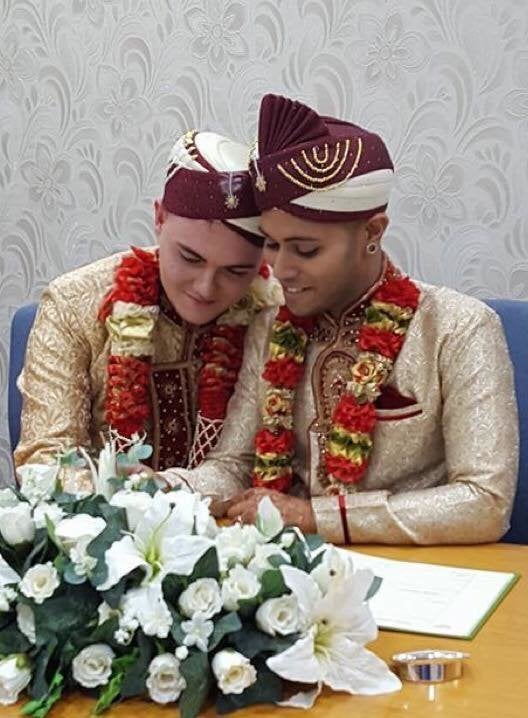 "I was crying on a bench and Sean came over and asked if I was okay. He gave me hope at one of my lowest points and he's stood by me all the way," Choudhury told the Express and Star.
The pair moved in together shortly after meeting and Choudhury proposed to Rogan on his birthday last June.
Now married and very much in love, the couple, who recently returned from their honeymoon in Spain, said they hope to show the world "that you can be gay and Muslim".
Choudhury told HuffPost UK: "The honeymoon was a breath of fresh air. Being somewhere where nobody knew me, I felt free."
He added that married life is going well so far and his family have been very supportive of him - especially his mum.
"Now I am happy, I'm out and proud," he said.
We wish them a lifetime of happiness together.