The coronavirus lockdown could be lifted in four weeks time given the "damage" it is causing, a leading scientific expert who advises ministers has said.
Jeremy Farrar, who sits on the government's Scientific Advisory Group for Emergencies (Sage), said on Sunday the UK was "probably just past the peak" in many parts of the country.
But he warned there would be "further waves" of the virus in the future and that while a vaccine could be created "towards the end of this year" there was an "enormous logistics" challenge to produce enough for the entire world.
He told the BBC ministers do not want to "take steps too early" despite the rate of infection appearing "to be flattening".
The Cabinet Office minister also confirmed this morning Boris Johnson had not attended five meetings of the key government Cobra committee in the build-up to the coronavirus outbreak. But he insisted criticism of the prime minister over this was "grotesque".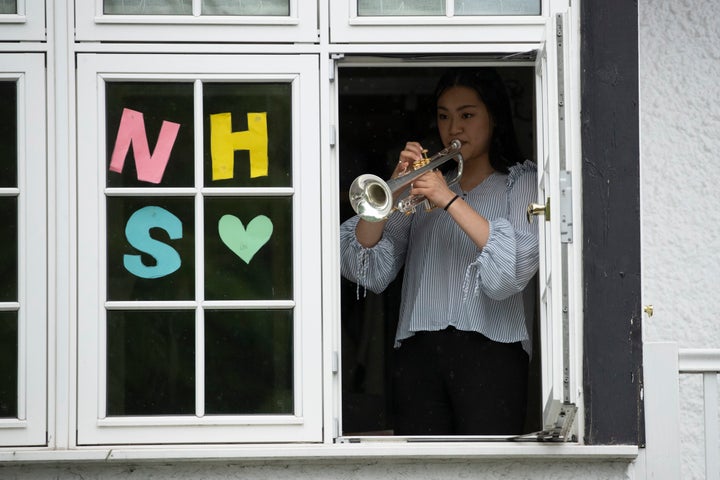 On Monday, the UK will enter its fifth week in lockdown. Farrar, the director of the Wellcome Trust, told Sky News's Sophy Ridge On Sunday: "I would hope they will get there in three-four weeks time because it's clear that the lockdown can't go on for much longer.
"The damage it's doing to all of our health and wellbeing, our mental health… the lockdown is damaging business and ultimately that's damaging all of our lives.
"So the lockdowns cannot go on forever, we must lift them as soon as we can but we can't lift them too soon and we can't just make arbitrary dates.
Asked whether the UK was past the peak of the virus, he added: "We should not see this as a discrete episode. I think the probability of what we must be planning for is that there would be further waves of this in the future.
"But for this first wave I think the number of new infections stabilised maybe a week or two ago, the number of hospitalisations maybe a week or so ago… we're probably just past the peak in many parts of this country, as is true in many parts of the world."
But he cautioned: "If we were to release those lockdowns too soon whilst the infection rates are still high… then the epidemic would come back again, it would come back very quickly. It would rebound within a few weeks or a couple of months."