The giraffes at ZSL London quietly roam in front of an NHS sign, but with no visitors since mid-March, their future at the zoo remains uncertain.
Across the UK, zoos have been ordered to remain closed for the foreseeable amid the coronavirus pandemic, sparking urgent requests for donations to save them from permanent closure.
Chester Zoo launched a 'Save Our Zoo' JustGiving page on Wednesday after admitting it is facing debt in excess of £24m by the end of 2020. ZSL – which runs zoos in London and Whipsnade – is also urging the public to donate to its regular fundraising page, so the sites stand a chance of reopening once restrictions are lifted.
Many other zoos across the country are facing a similar predicament, according to The British and Irish Association of Zoos and Aquariums (BIAZA).
"The lack of income through visitation across our sector is challenging many organisations' continued existence," Nicky Needham, senior manager at BIAZA tells HuffPost UK. "The pandemic couldn't have hit at a worse time, as collectively our community receives 70-80% of our income between Easter and the end of summer."
Following pressure from BIAZA, a debate on the reopening of zoos and aquariums is now set to take place in parliament on June 11.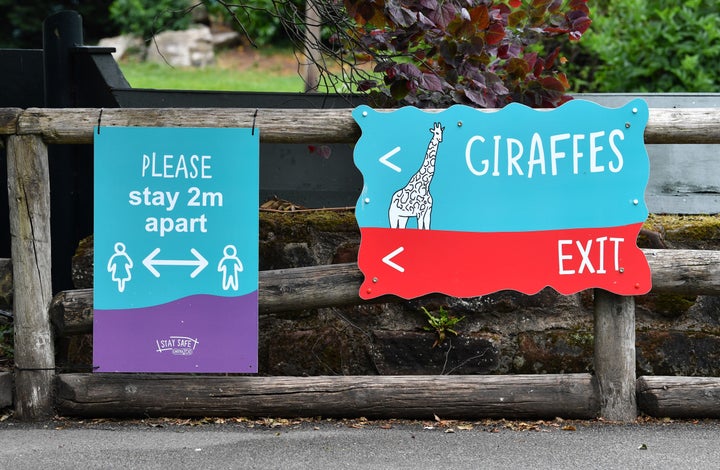 The order to remain closed is particularly frustrating for zoos that have set out plans for how they could reopen while implementing social distancing.
ZSL says it has designed a one-way system, plus added additional hand washing facilities and sanitiser stations. Chester Zoo now has "viewing spots" painted on the ground, to encourage visitors to maintain the two-metre rule.
"Meanwhile we're having to sit back and watch as people are piling onto beaches and into public parks, where there is no way of controlling numbers, no way of guaranteeing people are socially distanced and no way of ensuring safety," Chester Zoo wrote on Facebook, in a post that's already received more than 182K shares. "We, can do all of this."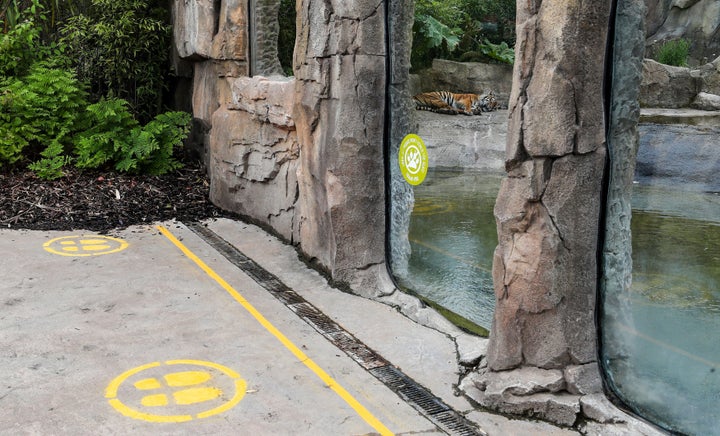 Most zoos rely almost entirely on visitors for their income, says Needham, but they have now been closed for over two months. Will the animals suffer as a result?
"Any good zoo and aquarium, such as our BIAZA members, will not compromise on animal welfare," she says. "But these are unprecedented times and no one knows when the lockdown will be eased."
"Our 20,000 giraffes, tigers, lions, meerkats, penguins and other animals need us as much today as any other day."
While many non-essential zoo staff have been furloughed, ZSL's director general Dominic Jermey points out zoos still have huge outgoings that simply can't be cut.
"You can't simply mothball a zoo and furlough all the staff to save money – our 20,000 giraffes, tigers, lions, meerkats, penguins and other animals need us as much today as any other day," she says.
While critics of zoos have long called for their closure, Needham says modern, British zoos are "conservation powerhouses".
"Last year BIAZA zoos and aquariums contributed nearly £24m to field conservation in the UK and globally," she says. "Zoo and aquarium closures will dramatically curtail our conservation impact at a time we need them the most. It will, for example, reduce our capacity to support internationally managed breeding programmes for the most threatened species, from Sumatran tigers to Partula snails."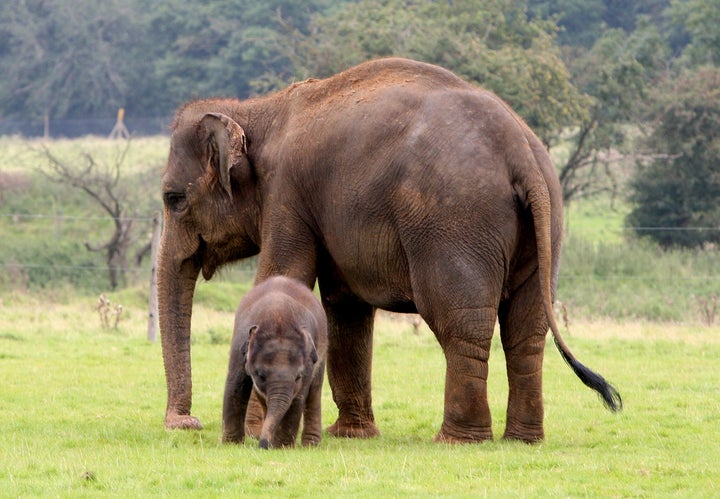 Jermey claims scientists at the Institute of Zoology at London Zoo may even "hold the key to preventing future pandemics like Covid-19".
"Our pioneering research feeds into governments at the highest level, helping to set policy on crucial topics including infectious disease that crosses species barriers like Ebola and bovine TB," he says. "ZSL's zoological and conservation knowledge, experience and expertise is more valuable to the UK than ever."
BIAZA is calling for clarity from the government on the plans to reopen zoos.
"We urgently need them to allow flexibility for those zoos and aquariums who are ready, to be able to open as soon as possible," says Needham. "We also need further ongoing financial support reflecting the diversity of the needs of our members."
The government is offering a Zoo Support Fund where companies can apply for an animal welfare grant of up to £100,000 for a zoo or aquarium affected by Covid-19. But Needham says this is "insufficient for the needs of the sector".
"We are in a mass extinction crisis," she says. "This government has pledged to leave the environment in a better state than when they inherited it, they must protect zoos and aquariums from closure during this crisis so they can do their job."
BIAZA and the All Party Parliamentary Group for Zoos and Aquariums have secured a debate on reopening zoos and aquariums in parliament to take place on June 11.
Andrew Rosindell MP, Chair of the APPG for Zoos and Aquariums said: "I am very glad that Mr Speaker has agreed that this important topic should be debated in the Chamber. It is essential that Zoos, Aquariums and Wildlife Sanctuaries are allowed to re-open as soon as possible, or many will not survive this crisis."
The Chester Zoo crowdfunder has raised more than £950,000 in donations in its first 24 hours, proving there is still a public appetite to support zoos. But the future of zoos like Chester and ZSL London and Whipsnade remain unclear.
"With its zoos forced to remain shut to the public, the future of this iconic national institution, with all its science and global conservation, hangs in the balance," says Jermey. "ZSL's zoos should be part of the solution to Covid, providing Covid-secure outdoor experiences where a population emerging from lockdown can visit with confidence; instead, the longer we stay closed, the less likely we are to survive the lockdown."