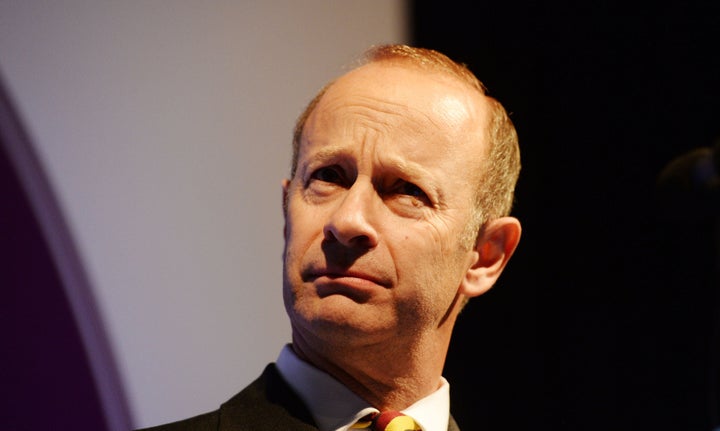 Ukip's ruling body has issued a vote of no confidence in party leader Henry Bolton – but he is refusing to stand down.
And in a sign of the ongoing chaos that is engulfing the party, deputy leader, Margot Parker has quit in protest.
Speaking to BBC Radio Northampton she said the party is in "limbo" and that he should go "sooner rather than later".
The anti-EU party's National Executive Committee met on Sunday to discuss the future of Bolton, who has generated more than a week of negative headlines about his private life and the conduct of his now ex-girlfriend Jo Marney.
At a meeting in Central London today which went on for more than two and half hours, Bolton was grilled over his conduct before a vote was held.
Party members will now have the final say over Bolton's future at a special meeting within the next four weeks.
A statement issued by a party spokesman said: "Having heard a statement from Mr Bolton, the NEC asked a number of questions pertaining to that coverage. At the conclusion of that discussion, the committee took the decision to hold a vote of no confidence in the Leadership of Henry Bolton.
"The vote was carried unanimously with the exception of the Leader.
"This decision will automatically trigger an EGM [Extraordinary General Meeting] of the party, to allow the membership of UKIP the democratic opportunity to decide to endorse or reject that vote of no confidence. The party is required to hold such an EGM within 28 days of today's date unless Henry Bolton resigns in the meantime.
"Members will be written to in the next ten days to give details of where and when the EGM will take place."
He warned of potentially fatal consequences of his sacking.
Bolton said: "If the NEC decides to go down the route of months of further infighting and further negative media scrutiny by deciding to pass a vote of no confidence in me, then I think that the reality is that the party is probably over, now that would be a tragic shame."
A well-placed source said a fresh leadership election to replace the under-fire Bolton could cost between £30,000 and £60,000, and it might need to axe staff in order to finance the contest.
According to the Electoral Commission, Ukip received just £25,140 in cash donations in the final three months of 2017 and membership rates have been falling for months.
Ukip chairman Paul Oakden denied financial considerations would prevent a contest, adding that such an election would be funded by leadership candidates.
"Bluntly speaking, and I don't think it's any great secret, that's what deposits are for," he said.
But a Ukip source told HuffPost UK the coffers are sparse, and spending money on sending ballots and election literature to almost 25,000 members was an expense the party could ill afford.
Bolton flagged up the party's perilous financial state in a newsletter to members in November, telling them: "On taking office I looked in the money bucket and found it entirely empty. In fact it was worse than empty; it had a big hole in the bottom. There is no money – in fact for a year we have been running on an entirely unsustainable monthly deficit."
The Ukip leader also revealed that "for the past 9 months, with one exception, we have lost between 800 and 1,000 members every month"
In the party's most recent leadership election, candidates were required to put down a deposit of £5,000 – which would be returned only if a contender received 20% of the vote.
Only two of the six candidates breached that threshold.
If the same rules are used for a new contest, a small field featuring just two or three candidates could see them all getting their deposits back, leaving the party to foot the entire bill.
Bolton's position has become increasingly precarious since it emerged he had left his wife for Ukip activist Jo Marney – a move which some in the party felt undermined his 'family man' image.
Leaked texts from Marney which contained racist and derogatory comments about Prince Harry's fiancée Meghan Markle only added to the pressure on Bolton, who then broke up with the glamour model in order to stay on as leader and fight for his position.