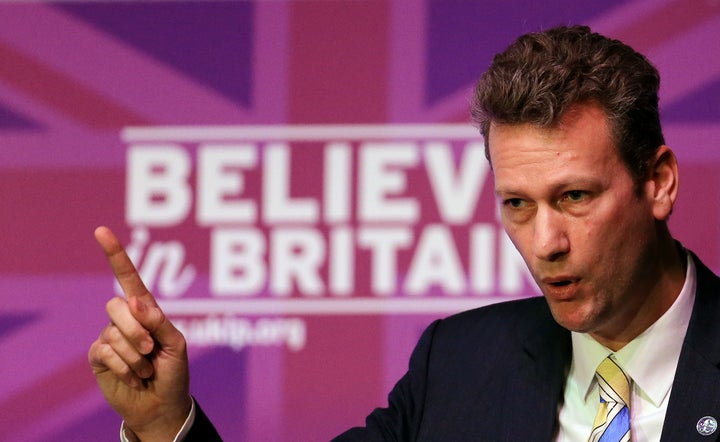 Ukip's civil war took yet another bizarre twist today after its Wales leader announced he would sit as an independent in the Welsh assembly – but still lead the party.
Nathan Gill, who led Ukip to winning seven seats in the Assembly in May, has seen his authority repeatedly undermined by fellow AM Neil Hamilton – who ousted him as group leader within days of the election.
In recent weeks, Gill – who is also an MEP - has been threatened with expulsion from Ukip unless he stands down from one of his two roles, as he had previously promised.
In a statement today, Gill said: "After much deliberation I have decided to break away from the UKIP group in the Welsh Assembly and sit as an independent.
"Too much time has been wasted on infighting over issues that cannot be resolved and it has become a distraction to the work we were elected to do.
"I remain Ukip Leader in Wales and am committed to serving my constituents."
Tension in Ukip's Wales branch has been growing for months, sparked by the inclusion of the disgraced former Tory MP Neil Hamilton on the list for candidates in the May elections.
Farage then submitted his own list of candidates to Ukip's National Executive Committee – described by one insider as being made up of "cronies".
The NEC – of which Hamilton is a member – refused to endorse the list and instead put the decision to a ballot of party members.
After it was announced Hamilton had made the cut as a candidate, Farage was reported to be "incandescent" with rage.
Gill's sort-of resignation tops off what has been a difficult month for the AM, who was chairman of Steven Woolfe's ill-fated campaign to become the next Ukip leader.
A spokesman for Ukip's Welsh Assembly Members said: "Nathan Gill is no longer leader of Ukip in Wales, that expired when he was expelled from the party and has not been renewed, as the party is without a leader to re-issue him with that title.
"Mr Gill himself has said that it was not individuals that Welsh UKIP voters elected, it was the party, so he should do the honourable thing and resign his seat to let the next Ukipper on the list take his place in the assembly. It's what Ukip supporters voted for.
"There is no infighting in the group as Mr Gill suggests, he was the only one out-of-step, and we are now left with a united group made up entirely of full-time AMs."
Popular in the Community