And who better to judge the best toys on offer this Christmas than kids themselves? Five-year-old Margo had the tough job of trying unicorn children's gifts for HuffPost – from puzzles to stuffed animals.
Her (extremely patient) parents supervised while she unboxed, inspected and played with various unicorn-themed gifts. They asked her to tell them what she liked – and didn't like.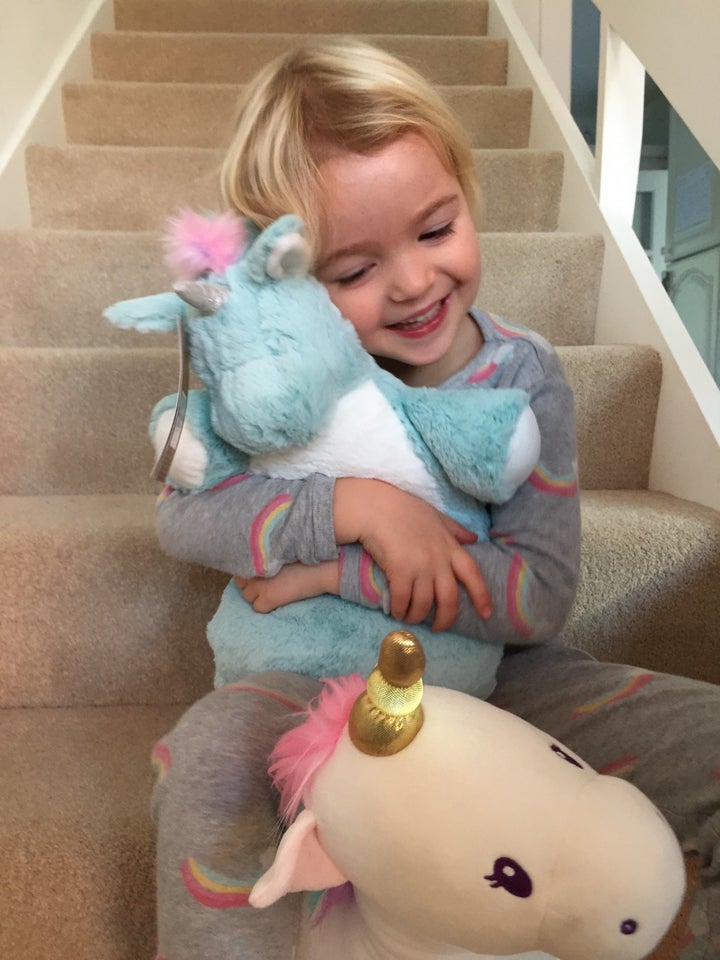 Among her haul was Poopsie The Unicorn (yes, you heard that right), which is tipped as a 2018 best-seller, but how did a toy that poops slime everywhere fare with our tiny, sparkle-obsessed reviewer?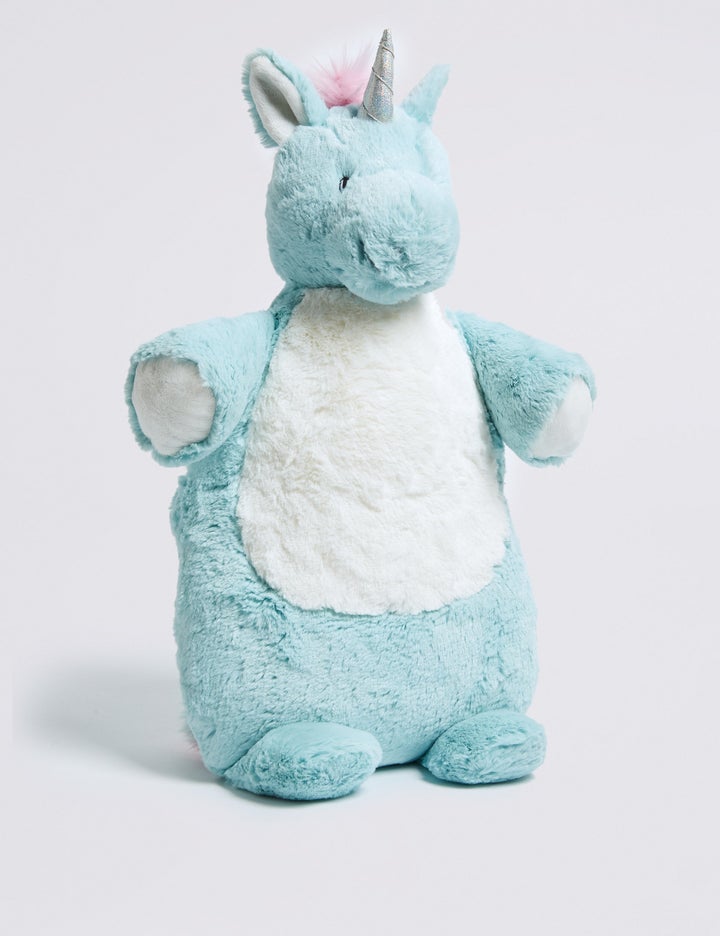 Margo's review: "I like how the hair has lots of colours and goes pink, blue, purple. And I love the sparkly horn. It feels soft, cuddly and very warm – it's the sort of thing I'd take to bed."
Parents' review: "A slow burner that was initially shunned for the bells and whistles of the alternatives. However, come bedtime this soon became the favourite. Certainly much better 'cuddleability' than the flashing unicorn (see below) and kept Margo's tootsies warm well into the night. Despite not having the most attractive colour scheme, it had a use beyond being a teddy making it the favourite for parents."
Unicorn poopsie slime surprise, Argos, £49.99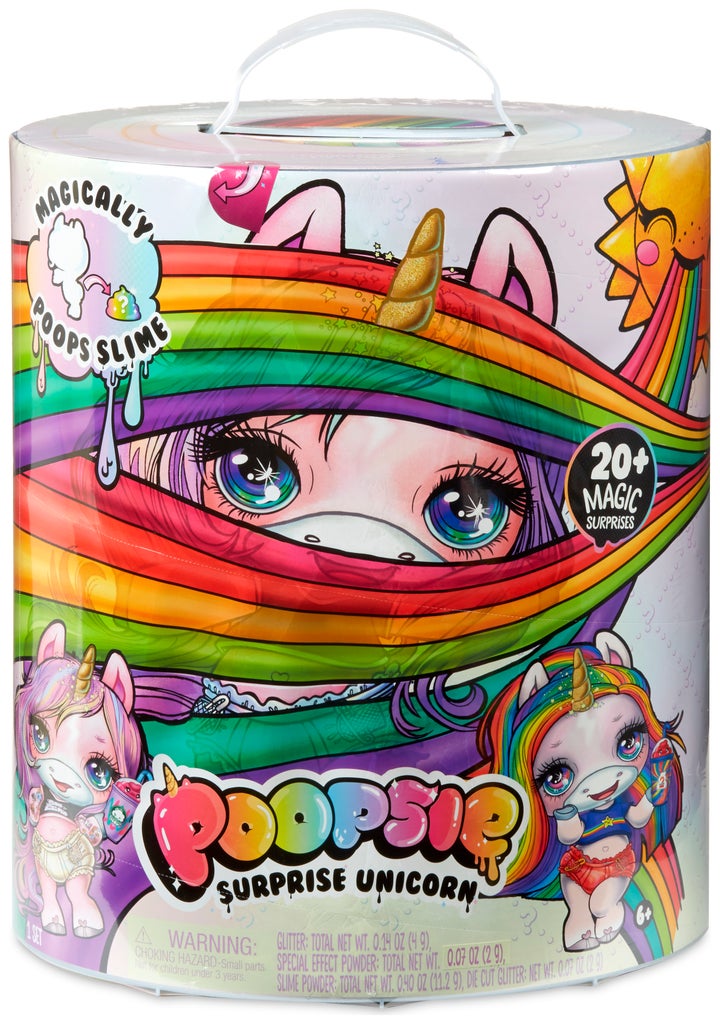 Margo's review: "The unicorn thing is good, but it made a mess on Mummy's carpet. Margo likes it, Mummy doesn't like it."
Parents' review: "For us, it was a huge faff. Margo wasn't that impressed either. It didn't work the way it was supposed to and found it really messy (and we now have green stuff all over the rug). And so much packaging for one tiny Poopsie. Almost a full shopping bag worth of packaging. Parents would do well to avoid."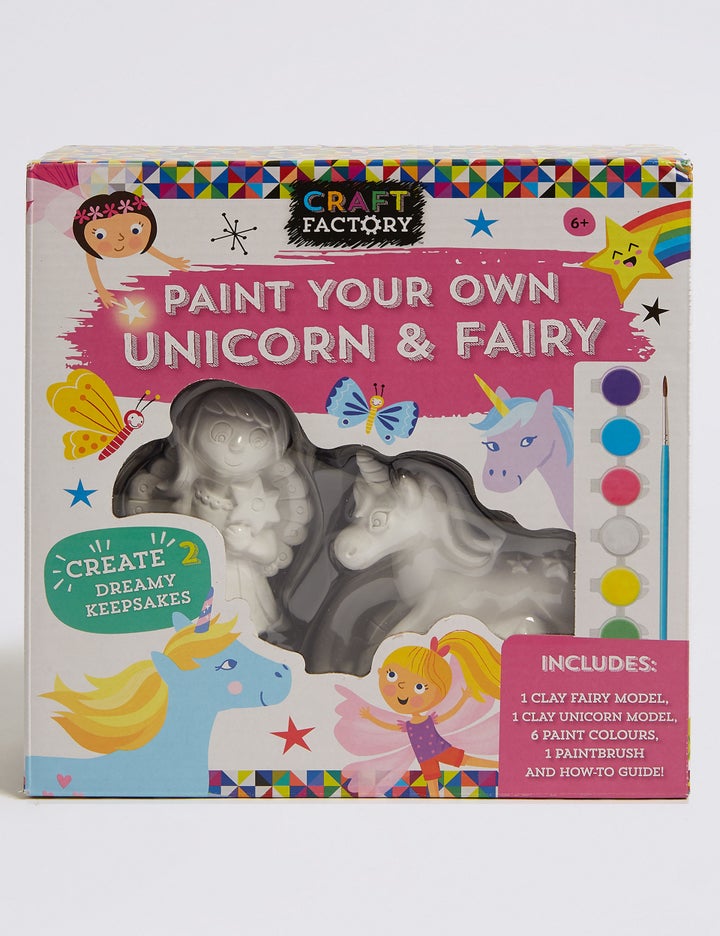 Margo's review: "This is for really big kids, I found that a little bit hard. I would like more colours to paint with."
Parents' review: "We spent a good couple of hours painting the fairy and unicorn. It was appealing, as we have two kids, who could paint one each. Although aimed at kids 6+, Margo, 5, found it difficult to follow the instructions to paint one section at a time, before moving on to the next part once the paint had dried."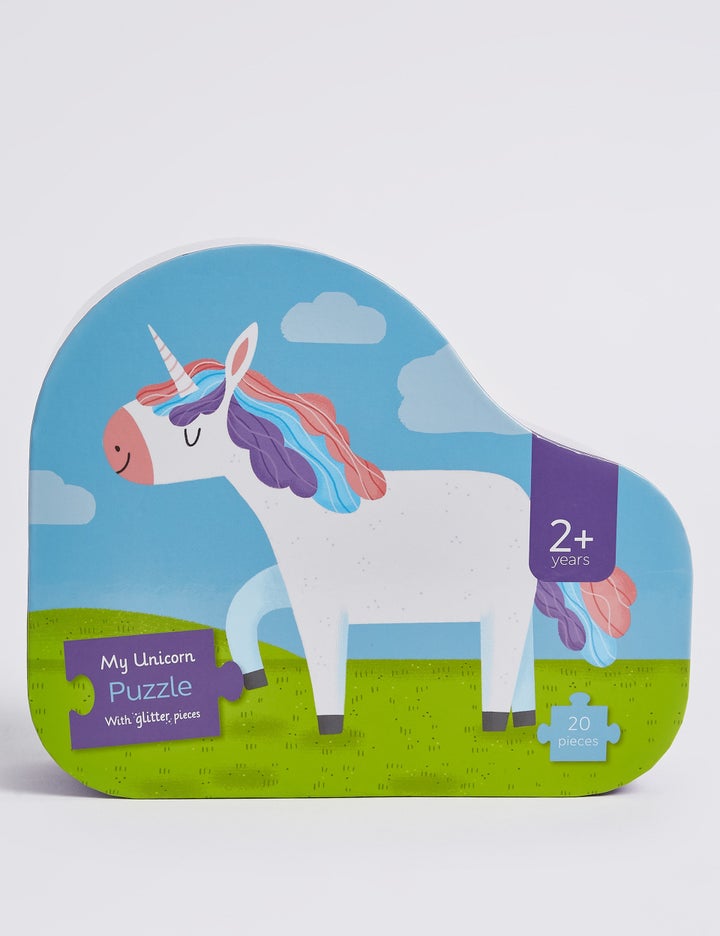 Margo's review: "It's sparkly! I love the sparkles. She's got sparkly hair and tail. I would like it if it had more tricky bits, because I like doing jigsaws and I found this really easy. But it is very good... I'm going to find the unicorn some more sparkles for her lovely back."
Parents' review: "What more could you expect from a M&S jigsaw? Not the most detailed piece of kit for £12, so it's arguably a little overpriced. It was completed in about five mins, although might hold a younger kids' attention for longer. Margo enjoyed because she found it easy and liked the colours."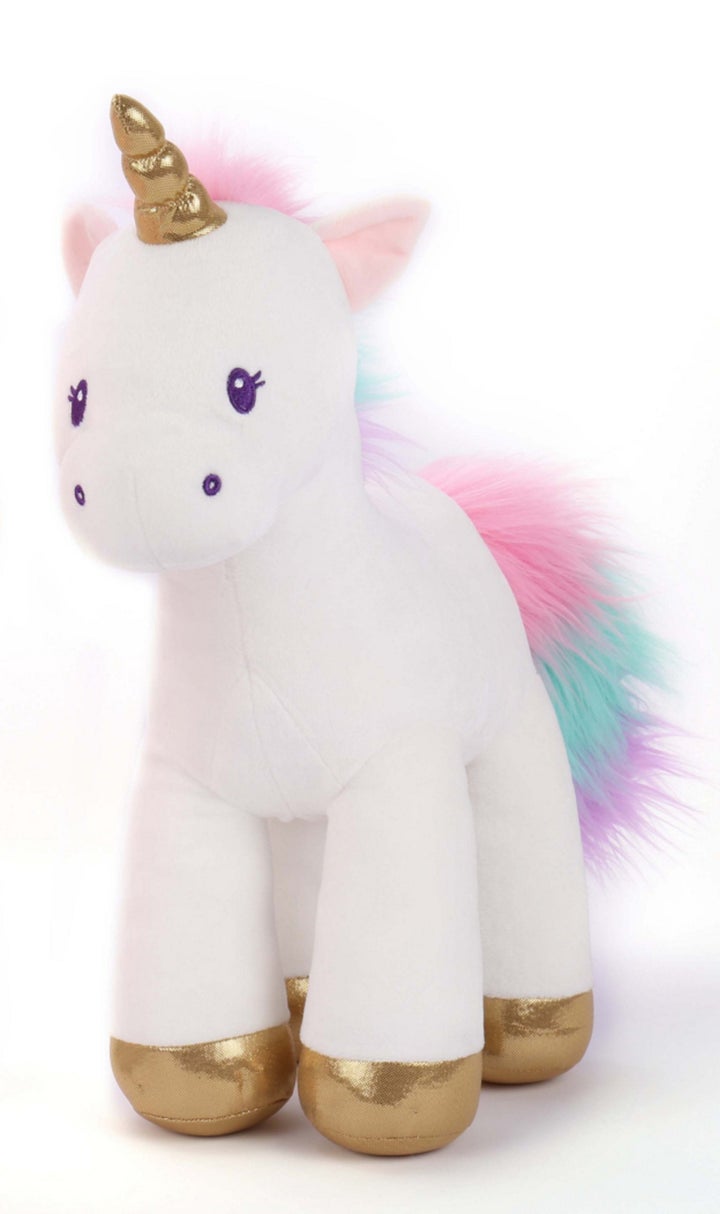 Margo's review: "I like that it makes a noise and sparkles. I also like the colours. I don't know if I would take it to bed because it's a bit hard to cuddle, but it has a lovely soft tail. I think it would be even better if her hooves and her horn were sparkly... and her tail maybe."
Parents' review: "Initially the favourite, but the fun soon wore off. As it didn't have much utility beyond the flashing hooves and wand-tingle noise (which makes it unsuitable for bedtime). Margo felt it was OK to cuddle, but wasn't very soft. It held her attention on-off over the course of a couple of hours but soon fell down the teddy pecking order. Given it was white, I suspect it would need regular cleaning. The sort of toy that kids would fight over when friends came over, but unlikely to be a longterm favourite."
Other unicorn-themed gifts we love at HuffPost:

Unicorn pencil holder, John Lewis, £12.50

Unicorn back pack, Accessorize, £16

Pull along wooden unicorn, M&S, £18

3-D unicorn stickers, Accessorize, £2.40

Unicorn PJ set, Matalan, £12
We all work hard to earn our money – so it shouldn't feel like hard work to spend it well. At HuffPost Finds we'll help you find the best stuff that deserves your cash, from the ultimate lipstick to a durable iron to replace the one that broke (RIP). All our choices are completely independent but we may earn a small commission if you click a link and make a purchase.