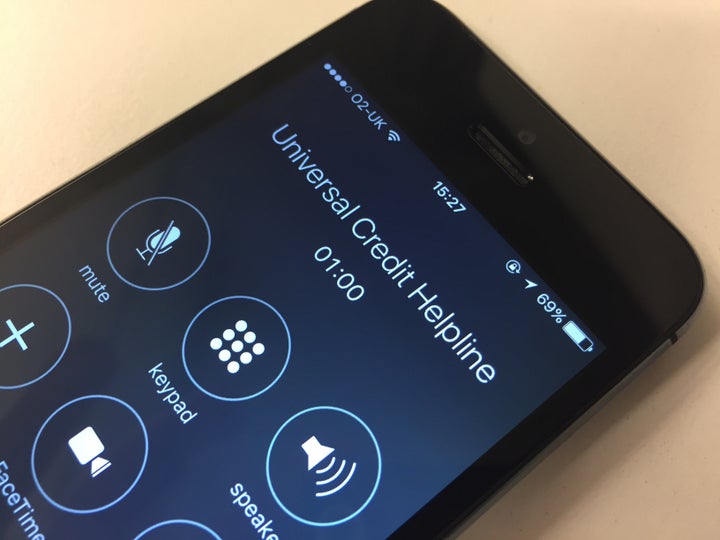 Universal Credit claimants are being charged more than tax avoiders to phone government helplines, HuffPost UK has found.
Calls to the dedicated phone number for Universal Credit cost up to 55p per minute from some mobiles, while calls to an HMRC number for self-described tax avoiders cost up to 40p per minute.
Labour's shadow treasury chief secretary Peter Dowd accused the government of being "on the side of tax dodgers and not hard working families".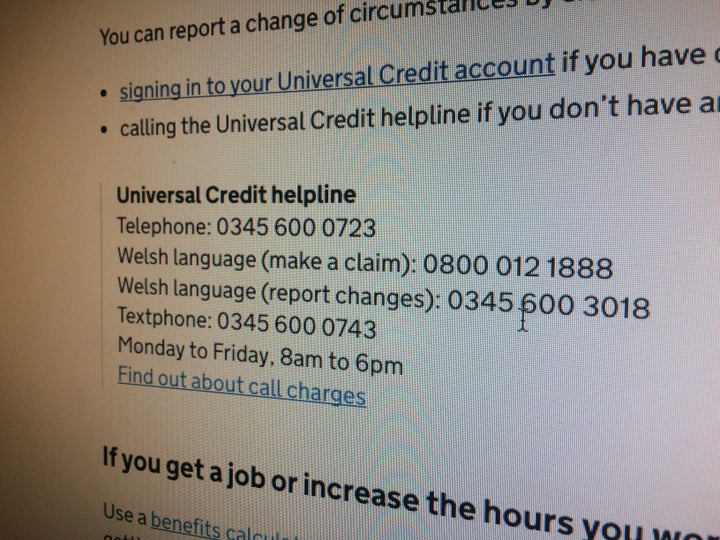 That admission followed just a day after the Department for Work and Pensions (DWP) said claimants could manage accounts entirely online, and only after HuffPost UK confronted officials with detailed accounts of hardship caused by phone fees.
Labour leader Jeremy Corbyn urged Theresa May at Wednesday's Prime Minister's Questions to "show humanity" and scrap the call fees, a move Downing Street has thus far resisted.
But now HuffPost has found those who describe themselves as tax avoiders and wish to discuss their tax status with HMRC are asked to call a special 0300 helpline.

As an 0345 number, the Universal Credit helpline can count as inclusive minutes for phone contracts, and costs up to 55p per minute for pay as you go users.
Universal Credit claimants who contacted HuffPost this week said they couldn't afford a monthly phone contract with inclusive minutes, or didn't have good enough credit to apply for one.
Dowd, MP for Bootle, said: "The stark contrast between the amount HMRC charges for tax avoiders calling for advice and families who are struggling to access Universal Credit is sadly indicative of this out of touch Conservative Government, who find themselves once again on the side of tax dodgers and not hard working families."
In an earlier defence of the call fees, a spokesperson for the prime minister said there was an option for a callback "straight away" for those Universal Credit claimants concerned about costs.
After eventually reaching an advisor, the reporter was told an immediate call back was not possible due to data protection rules.
In the end, the 12-and-a-half minute call would have cost as much as £7.51 to someone calling from a mobile.
That's more than 11 percent of the weekly allowance of someone aged under 25 without children.
And claimants have said they are forced to rely on the helpline to set up accounts and make simple changes to appointments.
Donna Plant, 33, from Walsall told HuffPost: "To do anything, to set up, to make an appointment you have to ring the Universal Credit line.
"If you can't attend an appointment you have to ring the helpline.
"The job centre don't really do anything any more. There is no other option."
Letters sent to people requesting them to call the helpline and seen by HuffPost do not outline alternative options to manage Universal Credit accounts.
Many said they had got rid of landline phones, which provide cheaper call rates but often require line rental, in a bid to cut costs.
And the head of the Public and Commerical Services Union Mark Serwotka told BBC Radio 4′s World at One that job centre closures were making matters worse.
"What I am absolutely against is that you make assumptions that everybody can use the technology, or use the telephone lines, often where there are huge delays aside from the cost," Serwotka said.
A spokesperson for the Department of Work and Pensions said: "Most people claim Universal Credit online, but for those who want to call us, they are charged at local rates which are free for many people as part of their call package. People can request a call back at no charge."
CORRECTION: This article was amended on 14 October to better reflect the fact that 0345 numbers can count towards inclusive minutes on phone contracts and cost up to 55p per minute for pay as you go users.