Delays in Universal Credit payments are forcing some women back into abusive relationships they have fled from, a charity has warned.
Demelza Lobb, of Refuge, which offers support to those escaping domestic violence, revealed to MPs that some women who had to wait weeks to receive their benefit had returned to dangerous situations "because they would have an income".
Giving evidence to the work and pensions select committee, Lobb said it was one of the main difficulties the charity had faced during the roll-out of the controversial new benefits system, which sees a single payment made to a single household.
Her testimony came as MPs demanded the government introduce split payments for Universal Credit to prevent abusers taking advantage of the system to assert financial control over their victims.
"It's very difficult for women who may not have ever budgeted in their lives - they may have been in a relationship from a very young age and they may not know how to budget at all," she added.
"I had a woman recently who had been locked in her home for 10 years.
"She had never bought nappies for her children, so budgeting on Universal Credit was brand new to her.
"And then to have a delay, when she had had the bravery to leave and then not be able, necessarily - without crisis loans from the refuge - to afford those nappies, was very stressful.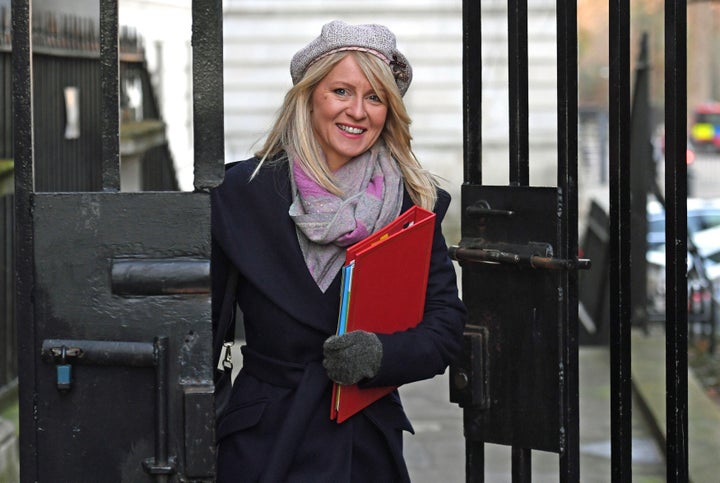 "It has led to several women saying to us 'I'm going to go back because it might be easier, because then at least I know I'll have an income, at least I know I will have food'."
Lobb, who specialises in the impact of financial abuse, said many women who find themselves in a refuge may have to start their own Universal Credit claim again from scratch - leading to a lengthy weight for their first payment.
She said even those who apply for advanced payments offered by the Department for Work and Pensions (DWP) must set out the abuse they have faced to Jobcentre staff - many of whom are not adequately trained to deal with such incidents.
"They may not have been the person who had the Universal Credit and they are facing a six-week delay, and sometimes even longer if there are extenuating circumstances," she said.
"With women unsure when their money will come, it is very difficult for them."
The DWP select committee is holding a lengthy inquiry into its impact in a variety of areas.
The government claims Universal Credit, which combines the six main benefits into one single payment, will help more people get back into work.
Theresa May said households are able to request split payments in special circumstances, but women's charities have warned many abuse victims fear submitting a request in case it makes their situation worse.
A DWP spokesperson said: "Abuse in any form is completely unacceptable, and Jobcentre Plus staff do everything they can to make sure people fleeing domestic abuse get the help they need as quickly as possible.
"That includes fast tracking advances so that people are not left without money and transferring a person's claim to a different Jobcentre."