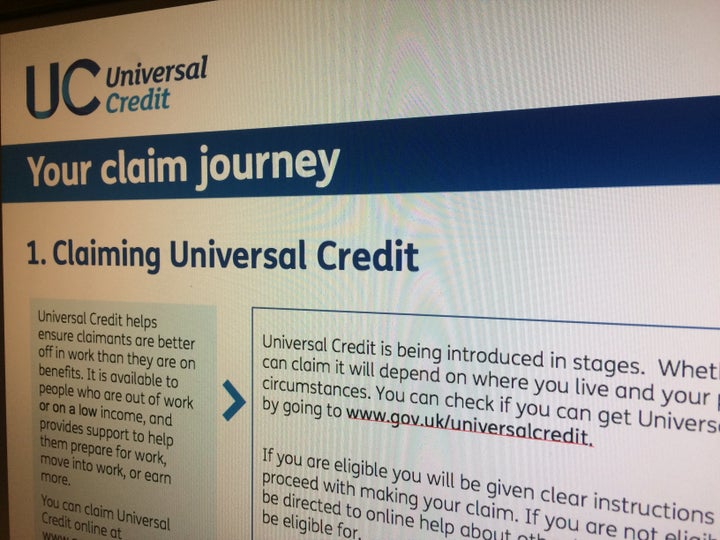 Two-thirds of frontline Department for Work and Pensions staff have said the roll-out of crisis-hit Universal Credit should be stopped, a Channel 4 investigation reveals.
Some 70% of DWP staff say the roll out of Universal Credit should be stopped according to a survey carried out by a trade union.
The Public and Commercial Services Union poll found 79% of respondents felt there was not sufficient staff to meet demand from claimants.
The union, which represents frontline DWP staff, many of whom work in high street job centres, polled 550 of its members for a new Dispatches documentary.
A whistleblower who currently works for the DWP told the programme: "Sometimes we'll have a couple of people on our team on leave or off sick and then the work really piles up at that point and these claims have not been given the due attention they deserve.
"A lot of [claimants] can miss their payments… It could mean that they won't be able to eat for another couple of days, it's very tough on them."
In response to the survey, a spokesperson for the Department for Work and Pensions said: "We strongly dispute these claims entirely and this is an extremely small, self-selected and flawed survey that is unrepresentative of our staff delivering Universal Credit."
Universal Credit is a flagship benefit reform which replaces six individual benefits with one monthly payment.
The Dispatches documentary found that despite sweeping changes to the way Universal Credit works last year, many claimants continue to suffer hardship.
But the programme found claimants are still unable to meet basic costs while waiting for their initial payments.
Josephine Tucker, head of policy and research at Child Poverty Action Group, told the programme: "The Government has done some good things in bringing down the waiting time from six to five weeks but unfortunately five weeks is still a very long time to manage with no money coming in.
"So we don't think anybody should be waiting more than two weeks for their initial payment. That would be in line with other benefits, so there is no reason that couldn't be done…"
Monday night's documentary reveals the stories of some of those affected by the waits in initial payments.
"Universal Credit as a system it's just taken my life, ripped it apart and flushed it down the toilet"
Channel 4 spoke to one self-employed Universal Credit claimant who was told by job centre staff he would be better off not working at all.
Taxi driver Robert Petch said: "The job centre advised me to quit self-employment and they said that I'd be financially better off if I wasn't working…
"….We are now homeless, the children are living with my parents, the family has split up completely.
"We did have a dog, which was taken into foster care and since has been re-homed.
"Universal Credit as a system ... it's just taken my life, ripped it apart and flushed it down the toilet."
The DWP said that it was unable to resolve Robert's issues while it was waiting for him to provide the right information.
Since Dispatches contacted the DWP, it has now apologised for not initially taking into account his childcare responsibilities and has paid his arrears.
Dispatches also found the Universal Credit system was failing those with disabilities and mental health problems.
A DWP spokesman said: "Universal Credit is at the heart of our commitment to help people improve their lives and evidence shows people are moving into work faster and staying in work longer compared to the previous system.
"It has been successfully rolled out to all jobcentres in a safe and secure way, and we continue to listen and learn and make necessary improvements.
"The changes we introduced included removing waiting days, continuing to pay Housing Benefit for two weeks and increasing advances to 100%.
"These recent changes have been widely welcomed by charities. As they are new, the positive impacts may not have been reflected in the making of this programme.
"Universal Credit is working well."
The reform will roll out to every postcode by 2022.
'Britain's Benefits Crisis: Channel 4 Dispatches', Channel 4, Monday 7 May, 7.30pm