A student union has "banned" orange juice with bits in a farcical critique of universities who have blocked the sale of tabloid newspapers on campus.
Union officers at the University of St Mark and St John (Marjon) released a hilarious statement about freedom of speech - and taste - after their rivals at Plymouth University voted to stop The Sun, the Daily Mail and the Daily Express being sold in the campus shop.
Writing on the union Facebook page, Marjon students said they had come to the decision to ban "bitty orange juice" because is "belittling and demonising to students' taste buds".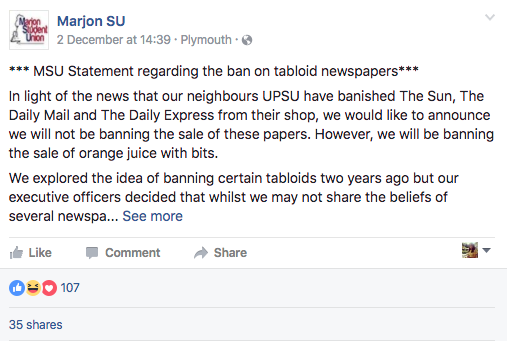 "We simply do not trust our students to make their minds up on what drink they have," the statement reads. "Freedom of tongue should not be common place in any institution, let alone in an educational one.
"Picture the scenario; one of our students walks into our shop on the very first day of university. They buy a bottle of bitty orange juice and they like it so much that they only buy bitty orange juice for the rest of their life.
"We simply cannot allow our students to be converted into bitty orange juice drinkers."
Marjon union officers said they had discussed banning these tabloids in the past, but decided that "students should have the right to buy them and come to their own conclusions".
"To remove these papers from sale is to deny a chance of intellectual debate and to shelter them from what is out there in the real world outside of campus life," they continued.
"After all, isn't that what university is about? Stimulating discussions and debates. You can no longer have the same levels of discussion when you begin to censor things.
"Orange juice is a different matter, though."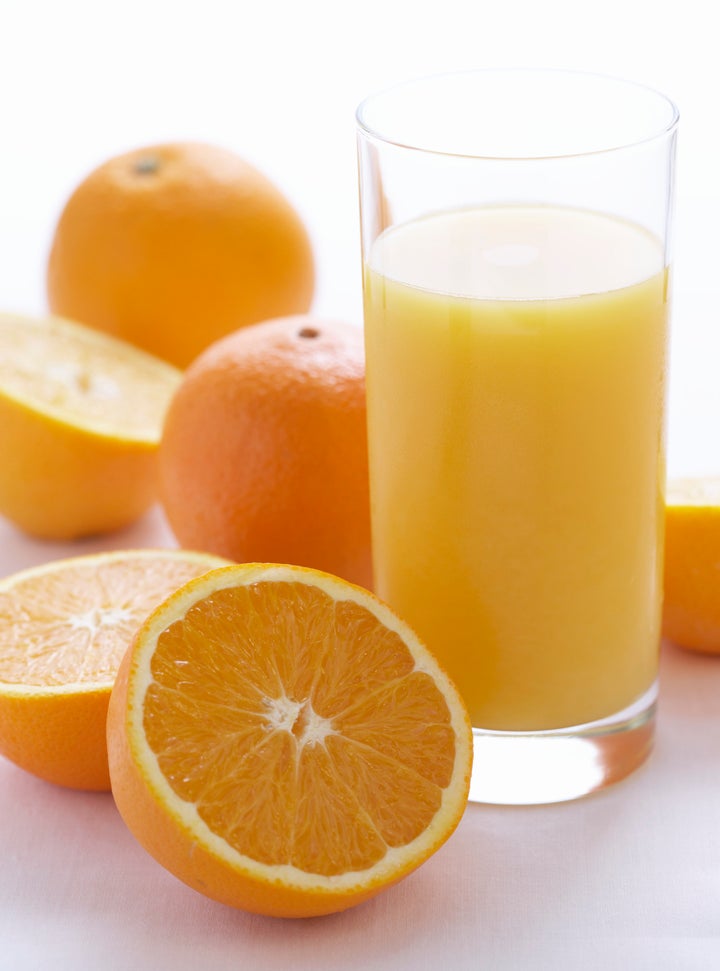 Several universities have recently banned The Sun, the Daily Mail and the Daily Express over claims they are "racist" and "misogynistic".
Students at City University London, which is home to one of the UK's top journalism schools, recently voted to block the sale of these red top papers on campus, despite the fact none of the university's shops currently sell them.
In a statement on the Plymouth University Student Union website, officers said tabloids had been banned on their campus because: "they aim at belittling and demonising certain groups in society, such as immigrants, refugees, asylum seekers, disabled people, the LGBTIQA+ community, Muslims, Black and Asian communities."
"Because of these very values that we hold and we are proud of, we believe that it is unethical for us to profit out of the sale of hateful, non-factual and anti-scientific media platforms."
However, Marjon students have supported their union's absurd statement, responding with their own ludicrous OJ-related comments.
Student Ed Surtees wrote: "Anarchy at Marjon. No prejudice against tabloids but prejudice against bits. #WheresMyBits #PreJuiceDice"
Keith Jolley added: "I think we ought to hold a juice in. Orange juice with bits must not be banned. I thought Marjon practiced inclusion. I think this is taking the pith."
Popular in the Community