Warm, rich and best toasted, hot cross buns are the most delicious thing about easter – yup, even more so than chocolate. Slathered in melted butter, they make the perfect snack, breakfast food or lunchtime feast.
But this year we've noticed them cropping up in weird and wonderful flavours – from raspberry and white chocolate to rhubarb and custard. And as a hot cross bun purist, I'm torn
So one afternoon a handful of HuffPost journalists gathered in the kitchen to gorge on the sweet and savoury hot cross buns and review them. To say they wolfed them down would be an understatement – it was quite a sight to behold.
We've held the winner and runner-up until the very end – so scroll down if you're impatient and hungry.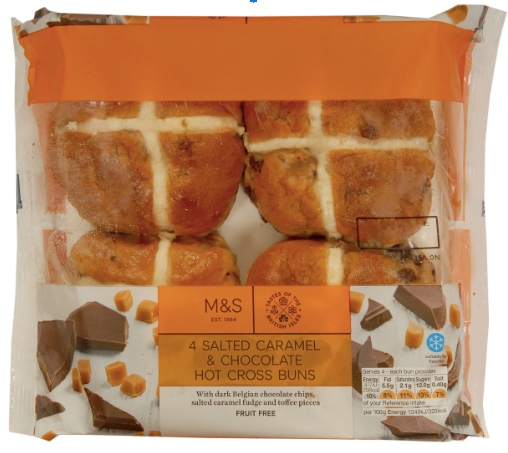 Salted Caramel & Chocolate Hot Cross Buns, Marks & Spencer, £1.70 (Available in store only)
What are they? Salted caramel and chocolate hot cross buns with dark Belgian chocolate chips, salted caramel fudge and toffee pieces. They're also fruit free.
I was excited to try this one. The flavour of the salted caramel comes though and although it does taste a little sickly, it works well with the chocolate. I'd say this falls short of the classic flavour though.
Ashley, Entertainment Editor
Salted caramel isn't really my bag normally, but I enjoyed this. They're very sweet and I don't know if they'd be as good with heap loads of butter on them like I would a normal bun.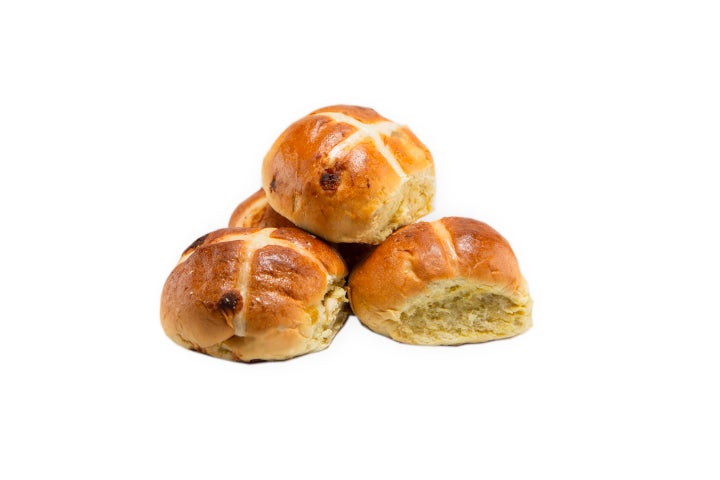 Specially Selected Rhubarb & Custard Hot Cross Buns, Aldi, £1.09
What are they? Exactly what their name suggests, rhubarb and custard sticky hot cross buns.
Rachel, Lifestyle Reporter
This bun is luminous yellow when you split it open but surprisingly, tastes almost identical to a plain bun, just a little sweater with faint custard flavour. There were only a few small rhubarb pieces in the entire bun. A little disappointing overall.
Sara, Lifestyle Reporter
When you cut this one open it's yellow - Homer Simpson yellow. It smells a little bit like rhubarb, and there's a hint of rhubarb in the flavour but I didn't get a hint of custard in the flavour. It's a bit too artificial tasting (and looking) for my taste.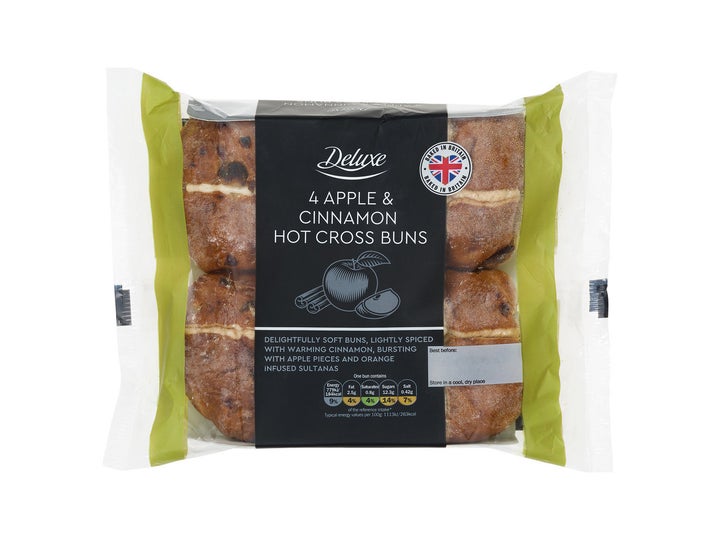 Deluxe Apple & Cinnamon Hot Cross Buns, Lidl, 99p
What are they? Hot cross buns infused with spices of cinnamon and warming apple.
The verdict:
Nick, Producer
With hardly a hint of Cinnamon it taste's more like a traditional bun and the lack of fruit makes it drier and more doughy.
Sara, Lifestyle Reporter
This one tastes a bit like Christmas. It's nice - really doughy, which is exactly what you want in a hot cross bun. The flavour of the apple and the cinnamon comes through, but not too strongly. In my opinion it doesn't trump the original hot cross bun flavour but if you're an apple and cinnamon fan it's worth a try.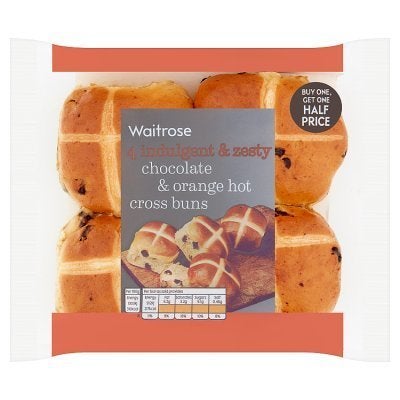 Chocolate & Orange Hot Cross Buns, Waitrose, £1.69
What are they? Dark chocolate and orange zest flavoured buns
The verdict:
Sophie, Lifestyle Reporter
I am a mega fan of chocolate orange so was hoping for big things but this just tastes like a hot cross bun with little bits of chocolate. Nice, but not the Terry's chocolate orange in a bun I'd dreamed of. I also ate it un-toasted because I was too impatient for the toaster to work and it just reminded me of those packaged brioche you can buy in the supermarket.
Rachel, Entertainment Reporter
These are very chocolate-y and not so orangey which is great, but got sickly quickly. The chunks of chocolate might also cause problems with the toaster if that's your thing (I do not toast mine, don't @ me).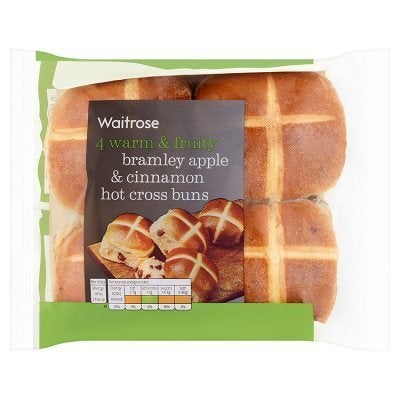 The Runner-Up: Apple & Cinnamon Hot Cross Buns, Waitrose, £1.69
What are they? Fruited hot cross buns with moistened sultanas, Bramley apple, dried apple and cinnamon.
These are the clear winner. It toasts well and you get subtle apple and cinnamon flavours coming through.
Sophie, Lifestyle Reporter
This sounded very promising - simple but delicious flavours, but it left me wanting more. If someone had asked me to identify two overriding flavours I would have said raisin and dough (hey, I'm no food critic) not apple and cinnamon. Try harder Waitrose, I want chunks of apple and cinnamon aroma if that's what it says on the packet.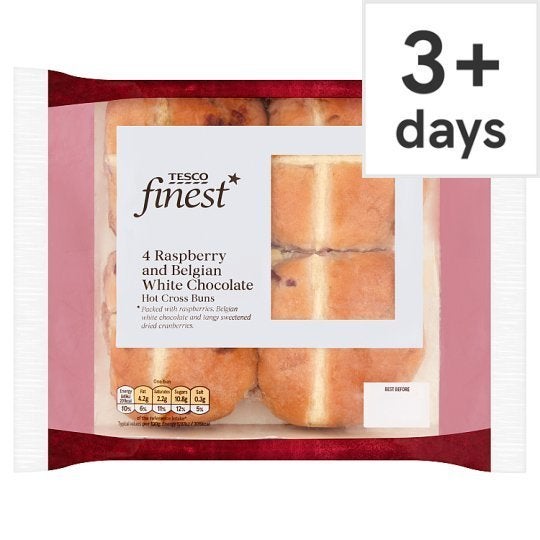 The Winner: Raspberry and White Chocolate Hot Cross Buns, Tesco, £1.50
What are they? White hot cross buns with Belgian white chocolate chunks, raspberries and sweetened dried cranberries.
Ashley, Entertainment Editor
Oh my god, this is a total game changer in the world of hot cross buns. I am never going back on to standard ones. I don't even care how much they are – Tesco, take all my money. I might even start stockpiling them for after Easter is over.
Rachel, Entertainment Reporter
They're are absolutely lush. There's just the right amount of fruit flavour and the creaminess from the chocolate is delicious. I would sell my grandmother for a lifetime supply of these (sorry Nan).