"The Simpsons" and the celebration of women's rights were the focus of this year's Upfest, Europe's largest street art festival.
Some 50,000 visitors flocked to the Bedminster neighborhood of Bristol in southwest England this weekend to watch around 400 artists from more than 70 countries spray-painting on buildings, boards and shutters. They also installed ceramic pieces, pasted up posters and stickers. The festival ends Monday.
Manchester female duo Nomad Clan (aka street artists Cbloxx and AYLO) were tasked with honoring the long-running cartoon series and the 100-year anniversary of women gaining the right to vote in the United Kingdom with this single stunning piece: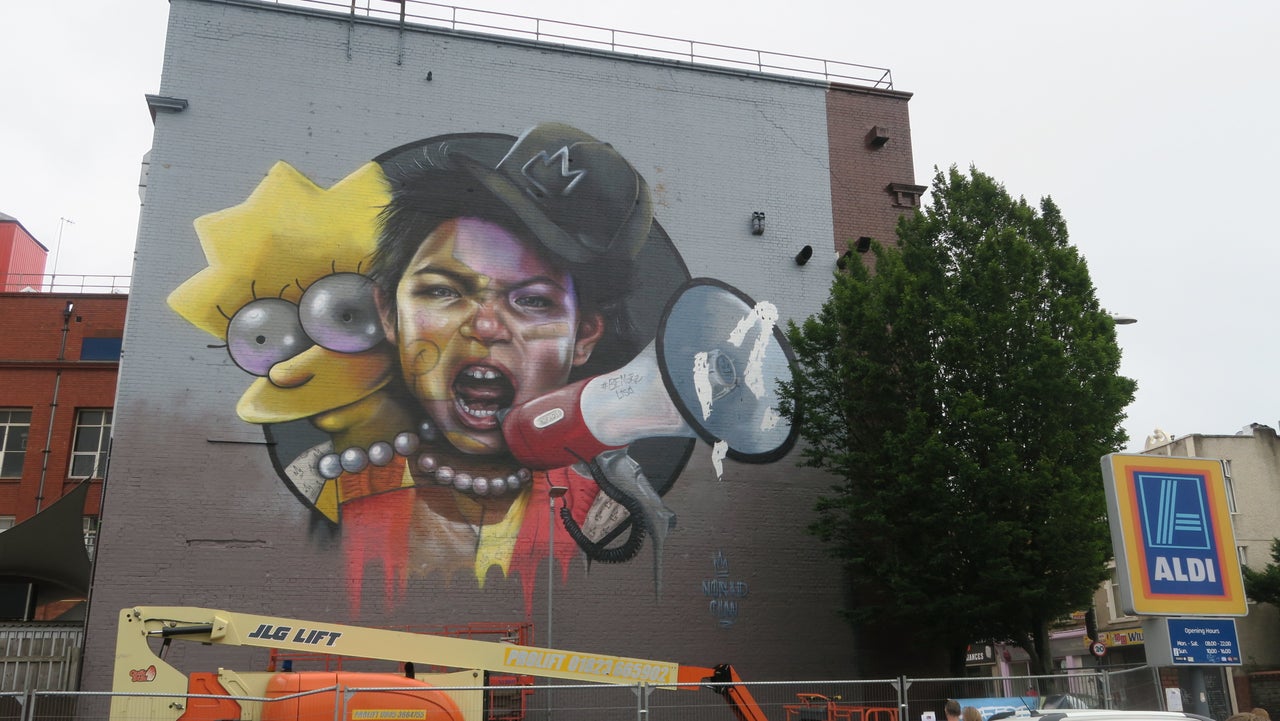 SCROLL DOWN TO SEE DOZENS OF PHOTOS FROM UPFEST.
Organizers also invited artists Zoe Power and Caro Pepe to offer their own artistic comments on women's rights. "The Simpsons" creator Matt Groening further commissioned artists Bao and Soker to bring the animated family from Springfield to life in other pieces.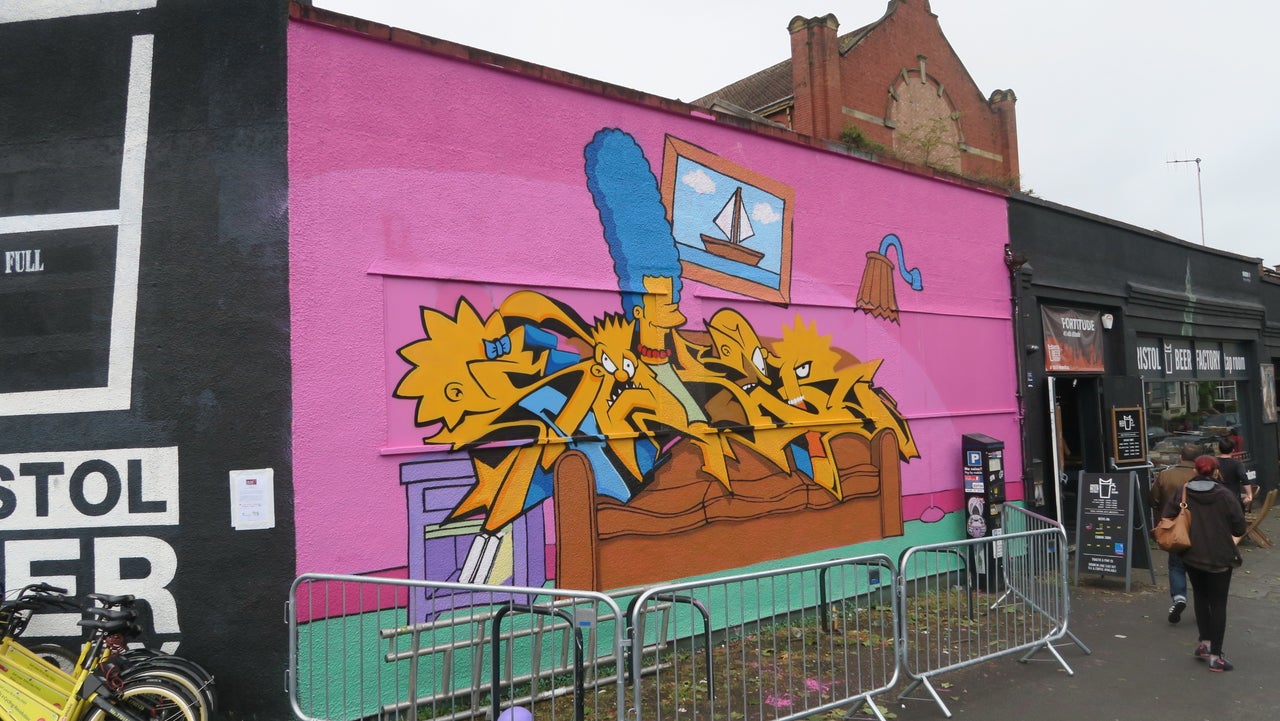 "Bringing together BWV, the suffrage movement and 'The Simpsons' may seem odd at first glance," said Hayles. "But throughout the show's history, Lisa has been the character most likely to rally for change and introduce political issues. Lisa has the strongest opinions and the loudest voice and is a great advocate for women's rights."
"Women make a huge contribution to street art and it's great to see them recognized," added Penny Gane, chair of Bristol Women's Voice.
"The artists that travel from around the world all concentrate on effectively one square mile to create some of the most striking and unique artwork in Europe, it's the creative highlight of the year for all of us," Thomas added to HuffPost.
Check out HuffPost's livestream from Sunday's festival above. A selection of this year's pieces is below. We'll add more as the weekend progresses.