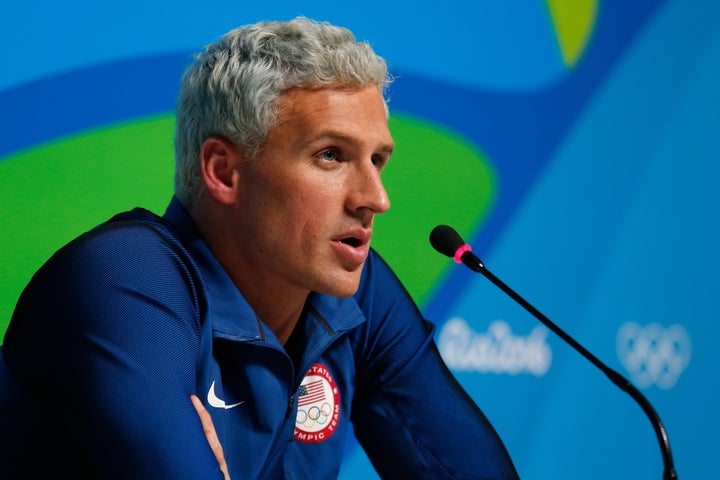 Article originally published 14/08/2016: due to a technical issue this article may have resurfaced for some readers, and the original publish date may not have been visible.
Olympic gold medalist Ryan Lochte has described how armed robbers posing as policemen put a gun to his head and took his money in Rio de Janeiro.
The US swimmer and 12-time Olympic medalist told NBC's Today show of the incident, which involved three other US swimmers.
Lochte, who won gold in the 4x200m relay at the Rio Games, said armed men came out with a badge and pulled a taxi carrying him and three other American swimmers over.
He said they were told to get down on the ground, but he did not and they put a gun to his forehead.
He added that the robbers took money and his wallet, but left his mobile phone.
"They pulled out their guns, they told the other swimmers to get down on the ground — they got down on the ground. I refused, I was like, 'We didn't do anything wrong, so I'm not getting down on the ground,'

"The guy pulled out his gun, he cocked it, put it to my forehead and he said, 'Get down,' and I put my hands up, I was like, 'Whatever.' He took our money, he took my wallet — he left my cell phone, he left my credentials."
Lochte's mother, Ileana Lochte, who is in Rio, first reported the incident to Fox Sports News Australia. She said her son was heading to meet Brazilian swimmer Thiago Pereira when they were held up after stopping for gas.
"They just took their wallets and basically that was it," she later told USA Today. "I think they're all shaken up."
She also said her son called her after the incident and described the encounter as "terrifying."
A spokesman for the International Olympic Committee previously denied that the incident took place when reporters asked about it.