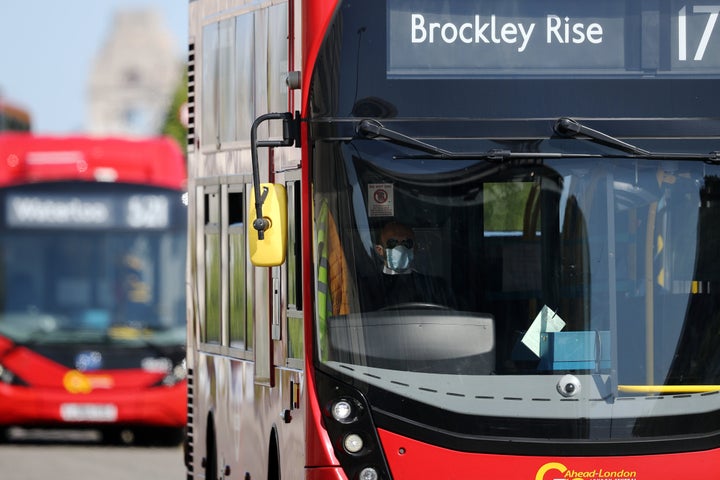 In late April of this year, at the peak of the first wave of the pandemic, many of us were working from home. But Emauel Gomes, a cleaner employed by outsourcing giant OCS, was still cleaning the nearly-empty offices of the Ministry of Justice. Although most of the staff had been sent home weeks ago, Emanuel and his colleagues had been told that they were essential workers, and had to come in.
For a few days, Emanuel Gomes – originally from Guinea-Bissau – had been feeling unwell. According to a colleague, he'd lost his appetite and had a fever. But he couldn't afford to stay at home.
Like many outsourced workers, Emanuel's contract didn't include occupational sick pay. He was on a wage of £9.08 an hour and, should he need to take time off ill, would be entitled to the statutory amount of just £95.85 a week.
"Emanuel went to work feeling sick but the life of an immigrant is like this," said his brother Leao Gomes. "He knew that if he didn't work he would get to the end of the month and he wouldn't have enough money to survive."
On April 24, Emanuel was so unwell that he didn't know where he was, and a colleague had to help him get home. He died a few hours later.
Emanuel's story, unfortunately, is not unique. Covid has not been the great leveller: it has preyed on the vulnerable, and thrived in the chasms of a deeply unequal society.
Sir Michael Marmot's report on social inequalities and the pandemic, released today, is unsparing in its criticism. Quoting Albert Camus, the report argues that the coronavirus pandemic exposed and exacerbated existing injustices: "Pestilence is at once blight and revelation. It brings the hidden truth of a corrupt world to the surface".
"Disease does not afflict indiscriminately.  Like so many other things, it extracts the highest price from the very poorest."
The Marmot report documents the uneven distribution of the coronavirus burden across social class. Local authorities with high levels of deprivation also recorded high covid mortality rates, as well as disproportionately high excess deaths.
Overcrowded and poor quality housing was also associated with higher risks of mortality from coronavirus. Meanwhile those in the so-called "elementary workforce" (low-wage workers, including bus and taxi drivers, carers, security guards, postal workers, hospital porters, and cleaners like Emanuel) had the highest mortality rates by occupation in the working age population.
The distribution of mortality by class in part explains the disproportionate death rate amongst the BAME community. Black, Asian and Minority Ethnic people are overrepresented in both deprived areas and the elementary workforce.
Even in professional settings, we're more likely to work in roles which involve regular contact with other people (and therefore the disease). These imbalances in the workforce and in economic power have contributed to some ethnic minorities being up to four times more at risk of dying from coronavirus than their white British counterparts.
Disease does not afflict indiscriminately. Like so many other things, it extracts the highest price from the very poorest.
I have argued elsewhere that we have to learn the lessons of this pandemic. The virus did not create the inequalities that it was able to exploit. We did.
The Marmot report argues that 10 years of austerity, wage stagnation, housing deterioration and chronic underpayment of sick pay is why the UK has been hit with one of the highest covid death rates in the world.
It is critical that, after the pandemic, we fight for an economic settlement better than the one that brought us here. But we don't have to wait until the chancellor's next budget for there to be some kind of redress made to the British working class, who have been protected the least in the face of a deadly disease.
Low-wage workers, who have so far died in disproportionate numbers, should be given priority vaccinations.
Rightly so, the elderly, the clinically vulnerable, and people who work in the health and social care sector are front of the queue. As winter infections continue to rise, vaccination needs to be strategically targeted so that the NHS isn't overwhelmed and we can have a faster vaccine rollout overall. But until we achieve herd immunity – which means at least 55% of the population being vaccinated – there will still be some risk, the burden of which will fall on those who can't work from home. Professionals, with or without a vaccine, are more likely than elementary workers to be able to enjoy the relative safety of working from home.
Coronavirus has been an attack on the poor, the underpaid, and the precariously employed. Workers like Emanuel Gomes were left dangerously exposed to infection and death in the worst days of this pandemic. They ought to be amongst the first to enjoy the protection conferred by a vaccine.
Ash Sarkar is a contributing editor at Novara Media, and lectures at the Sandberg Instituut in Amsterdam.