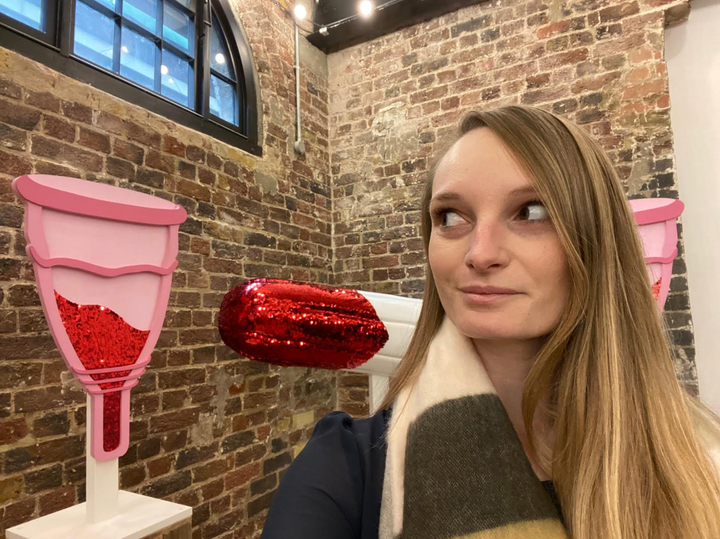 A glittery tampon sparkles from the corner and everywhere I look, I see vulvas. I'm at the Vagina Museum, the world's first bricks and mortar educational space dedicated to all things vaj.
Almost half of the world's population have one, but myths and secrecy still surround the humble vagina, so museum director Florence Schechter decided to do something about it.
After a successful crowdfunding campaign, with more than 1,000 people collectively donating almost £50,000, the doors of the museum will officially open to the public on 16th November – and HuffPost UK got a sneaky preview.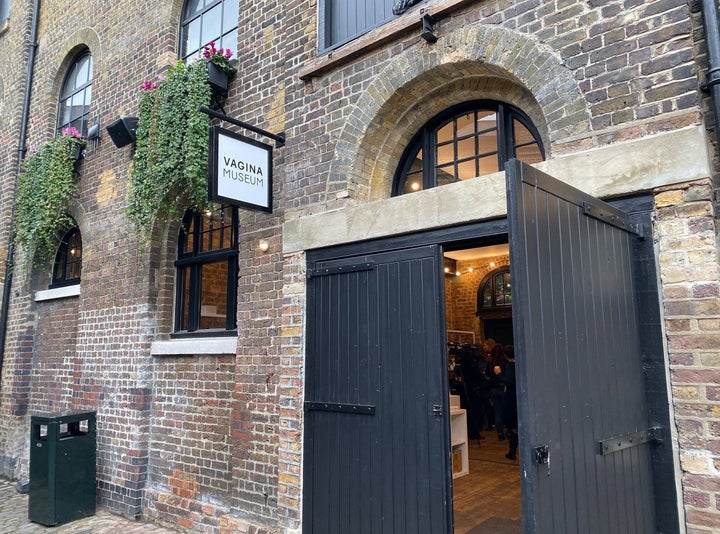 Although the Vagina Museum previously operated as a pop-up, this is the first time it's had a permanent home.
The end result isn't a high budget wonderland of dreams; if you're expecting to ride a vagina-encased escalator, Millennium Dome-style, you'll be disappointed.
But the room, which is 50% shop, 50% exhibition space, does offer up a lot of free facts about the vagina – and some fun merch to boot.
Here are six things you can learn from the museum's first exhibition, Muff Busters: Vagina Myths and How To Fight Them.
Our anatomy is seriously complex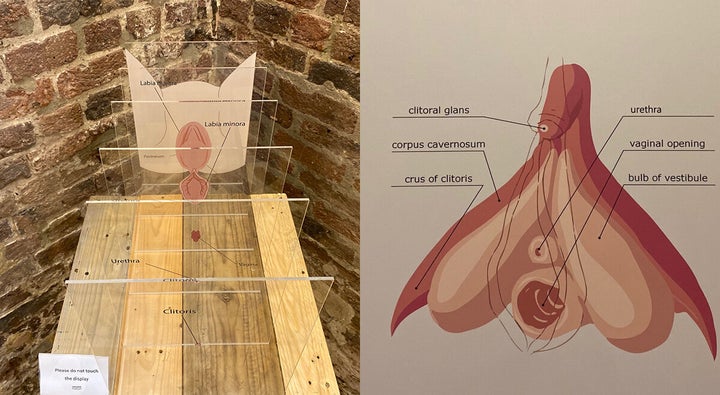 Almost three-quarters of women (73%) don't know what a vulva is, according to research published by Bodyform – and the Vagina Museum is here to fill in the gaps left over from Year 8 biology.
Writing about women's health is my day job, so I thought I knew my stuff when it comes to anatomy, but even I was surprised by the complexity of the clitoris illustrated in one diagram – could you label the corpus cavernosum? How about the bulb of the vestibule?
One fun display includes a series of clear plastic layered squares, with each key anatomical feature labelled. The idea is to peer through the display and get clued up on your body – because let's face it, the old "look down there with a mirror" advice that we all got in sex ed posed more questions than answers.
There's no shortage of vagina-themed merch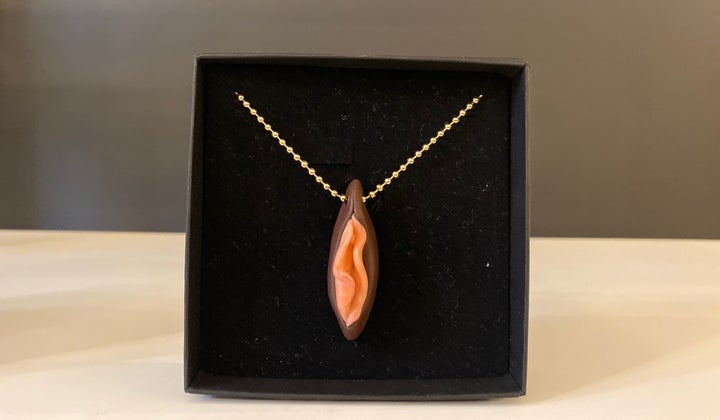 From jewellery to guitar plectrums, t-shirts to 'Merry Muffmas' Christmas cards, the museum is packed with more vagina and vulva-themed products than I ever knew existed.
If you want to wear your vagina on your sleeve, you can purchase a vulva-emblazoned t-shirt. Or if you've always dreamed of labia in your lounge, there's artwork available to buy from the museum's rotating "artist of the month".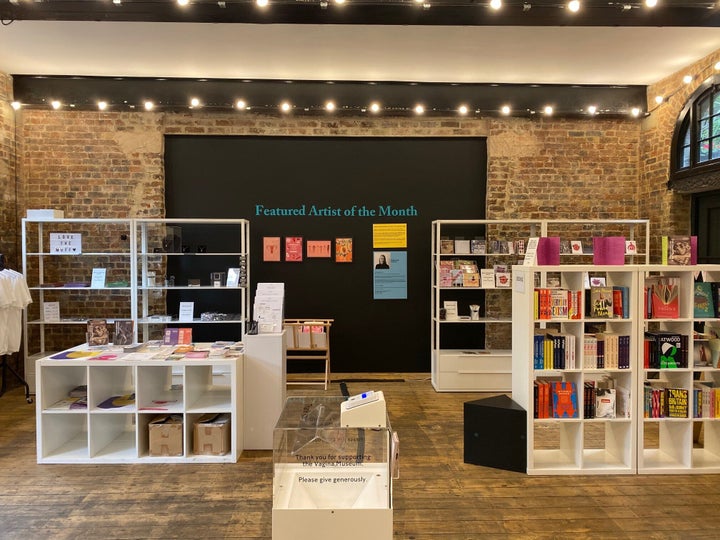 The store is also filled with feminist and vagina-themed books, ranging from 'What We're Not Told To Talk About' by anti-FGM campaigner Nimco Ali to Eve Ensler's classic book, 'The Vagina Monologues', first published in 1996.
If nothing else appeals, the museum is selling branded pencils as small souvenirs (something has to pay that extortionate Camden rent once the funding runs out, after all).
You don't have to be a woman to have a vagina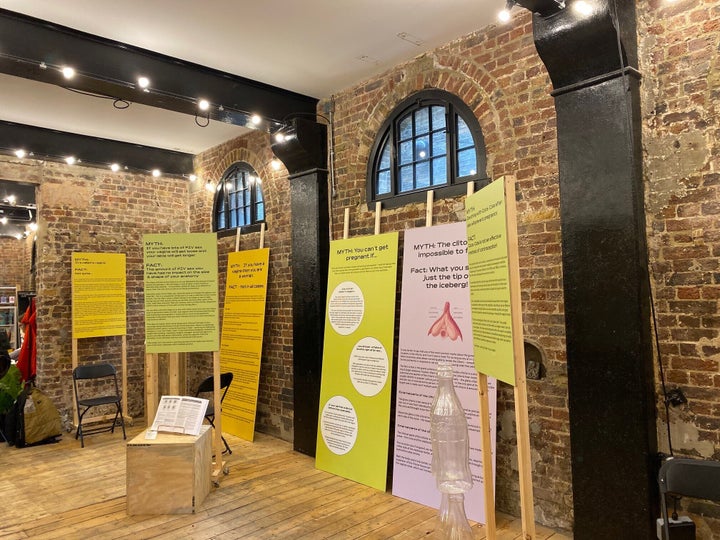 More of a reminder than a learning: you don't have to be a woman to have a vagina and not all people with vaginas identify as women. The museum is proudly trans, non-binary and intersex inclusive and its first exhibition is built around the principle that biological sex is different from gender.
The information boards scatted around the room use refreshingly neutral language throughout, with phrases such as "people who have periods", rather than "women who have periods".
Glitter doesn't have to be anti-feminist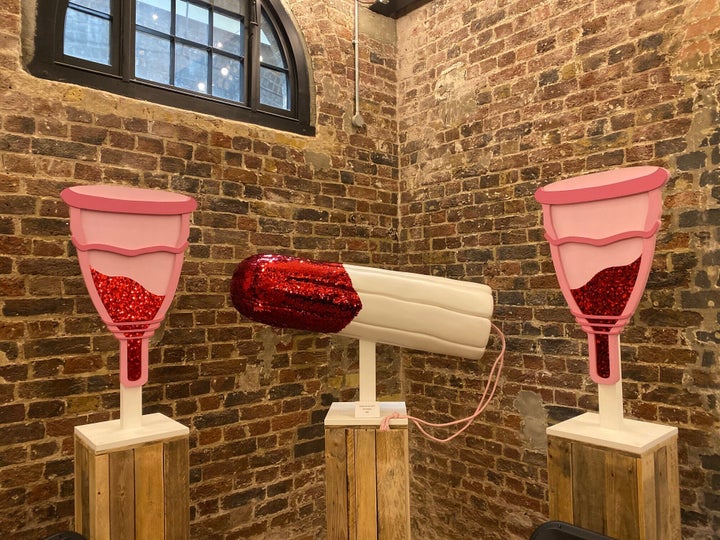 The boldest display in the room is perhaps one of the more surprising – it's a "period love sculpture" with a centrepiece titled The Glampon.
But the museum's curator, Sarah Creed, explains that fun is at the core of what the museum is trying to do and its aim is to show vaginas and periods are something to be celebrated.
"One of the things we really want to instil is for people who menstruate to really own that," she says. "To understand that it isn't something that's dirty, it isn't something that's toxic, it's not something that's a result of something going wrong or being unwell."
'Virginity is a social construct'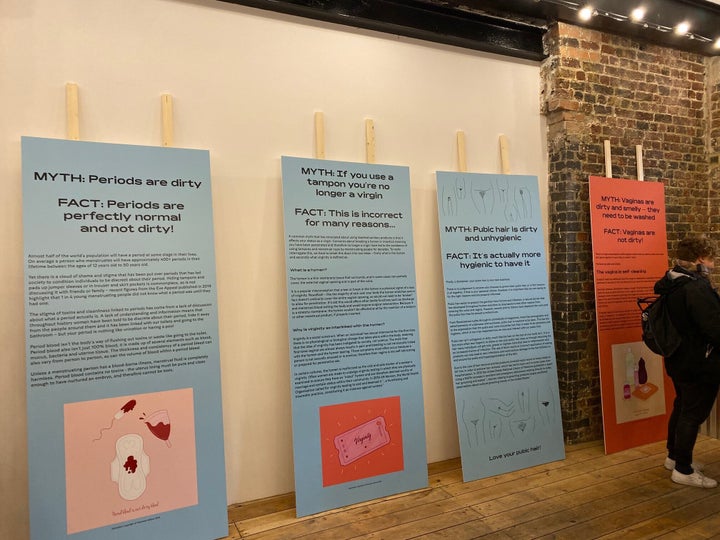 "When an individual has sexual intercourse for the first time there is no physiological or biological change that takes place within the body, meaning that the idea of virginity has been instigated by society and not science," the display reads.
Coca Cola is not a contraceptive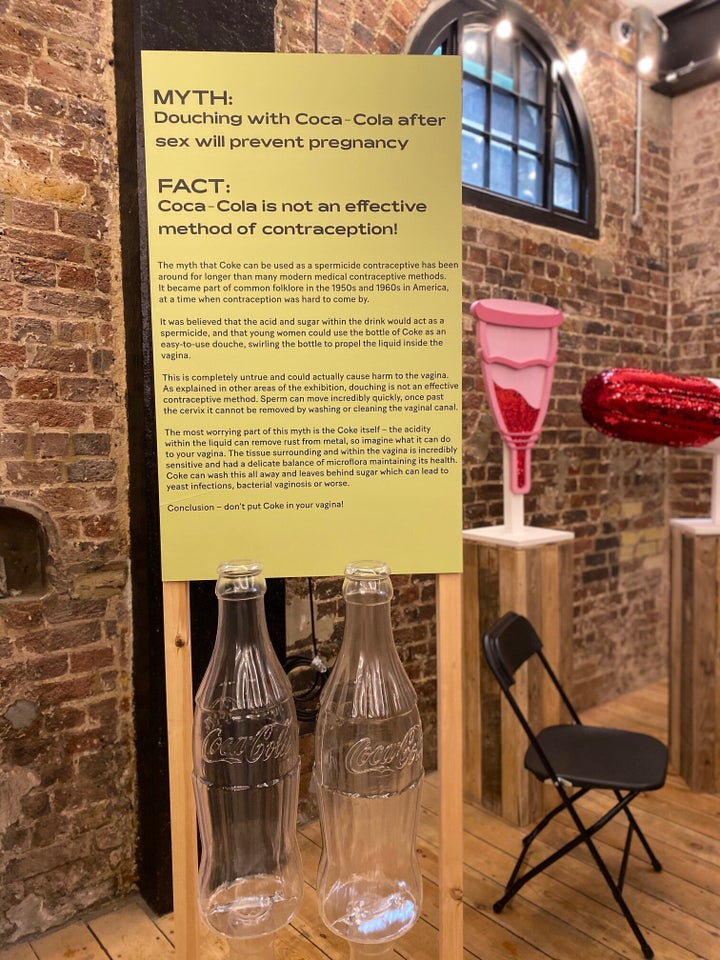 Okay, so I definitely already knew this one and hopefully, you did too, but the museum had one display on the social history of contraception – and it was wild.
Apparently, American women in the 1950s and 1960s came up with some outrageous "home remedies" when contraception wasn't widely available – and it was a common myth that Coca Cola would do the job instead.
Women who didn't want to become pregnant would shake up the bottle and propel the liquid inside themselves, believing that that fizzy fountain would act as a spermicide. Spoiler: this is a bad idea and would not work.
"Fundamentally, if you think about the fact that you can remove rust off metal with coca cola, imagine what's happening if you put it inside your vagina," Creed explains.
The museum plans to run future exhibitions focusing on the bizarre history of vagina myths and senseless products. Considering Goop-culture is alive and well today, we're guessing they'll have a lot to say.
The Vagina Museum opens to the public on 16 November with free admission at Unit 17 & 18 Stables Market, Chalk Farm Road, Camden, London, NW1 8AH.