Venice, Italy, was hit with a particularly high tide on Monday as more than 5 feet of water covered some 70 percent of the city, according to local officials who said the surge was the highest in nearly a decade.
Photos from the Italian tourist mecca show visitors and locals wading through many of the city's most notable sites, including Piazza San Marco and the Rialto Bridge. The water rose even higher than the elevated walkways city officials usually install during routine flooding so people can avoid wading through the streets, and authorities eventually removed them so they wouldn't get damaged.
Local homes and businesses were also struggling to keep out the floodwaters, according to The Associated Press.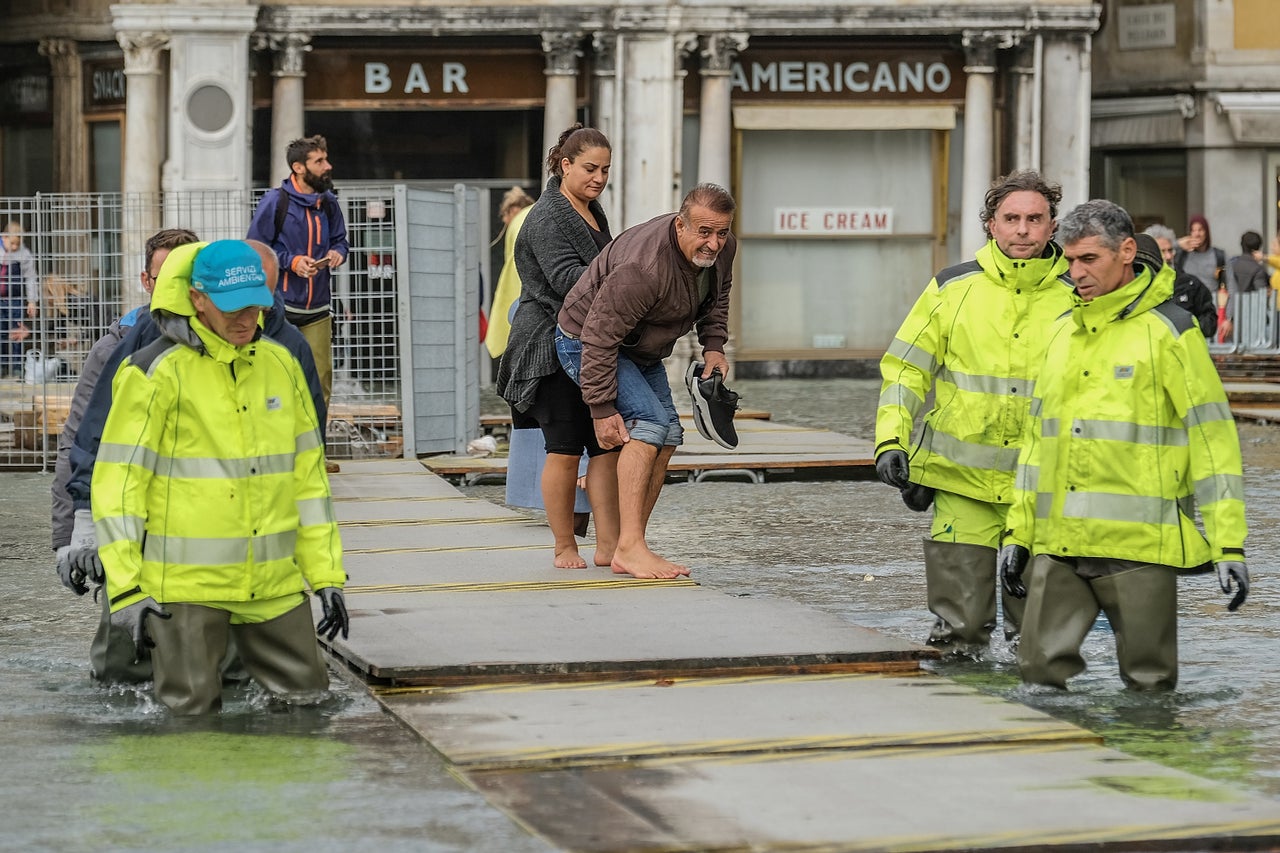 Italy is dealing with a spate of foul weather, and at least six people have been killed nationwide as flooding and heavy winds buffet the region, downing trees and causing widespread mayhem. Schools and popular tourist sites were also closed in Rome, including the Colosseum and the Roman Forum.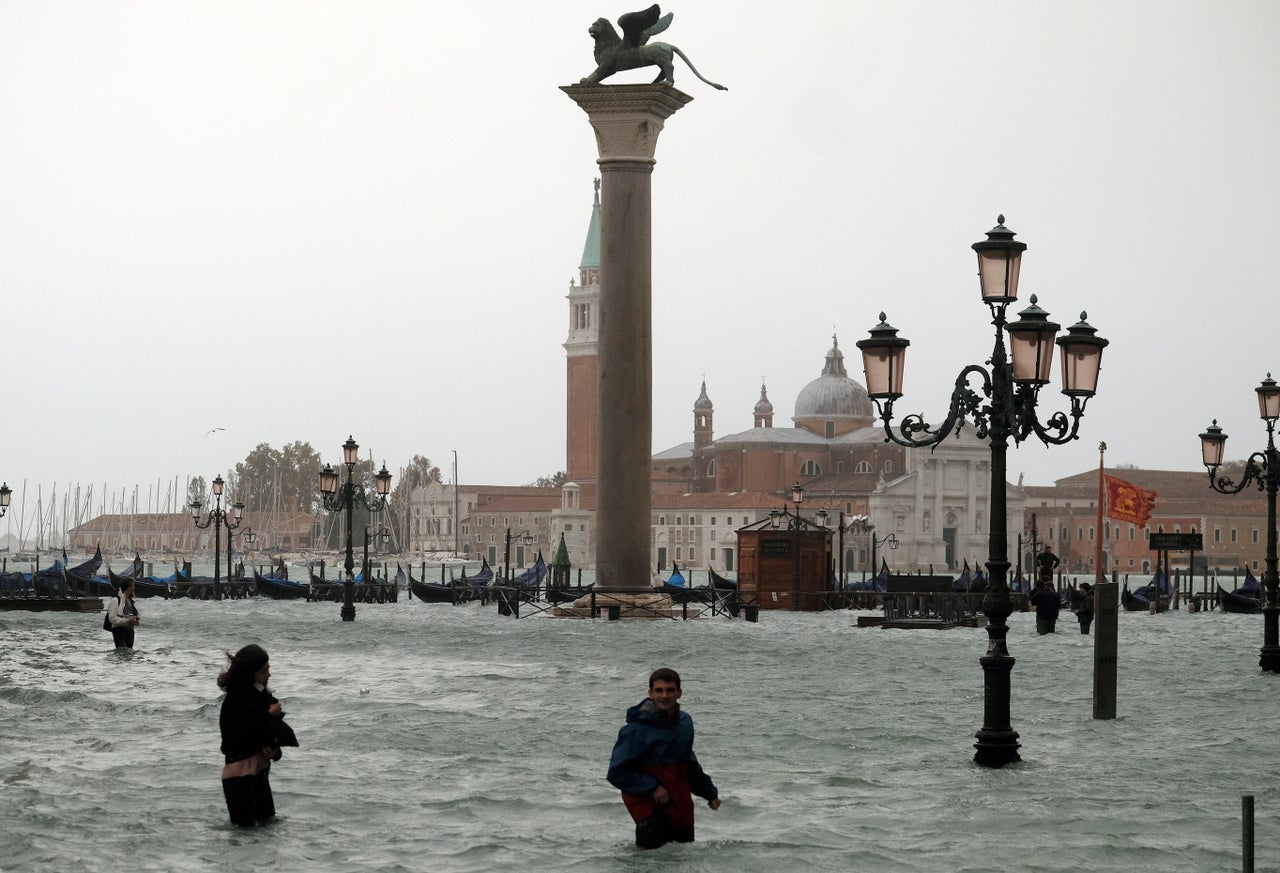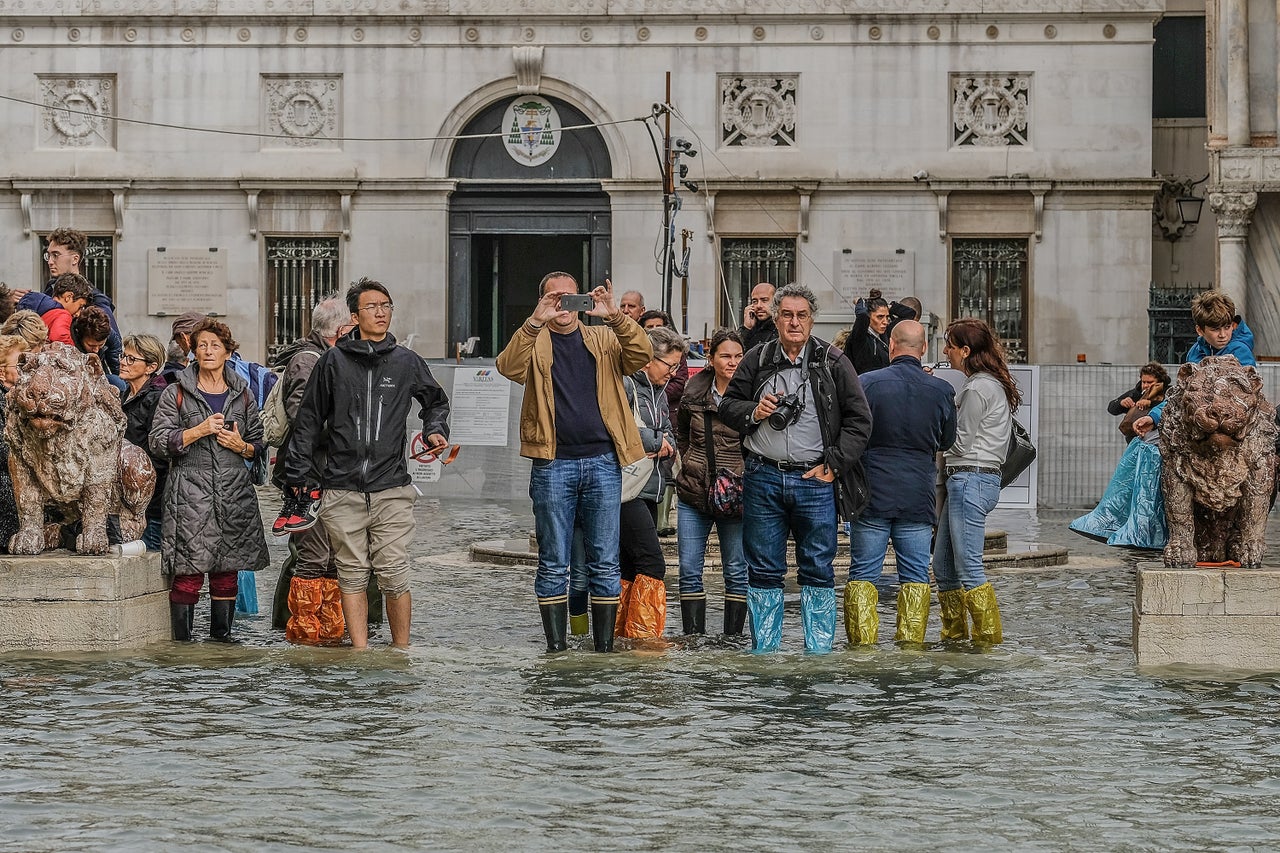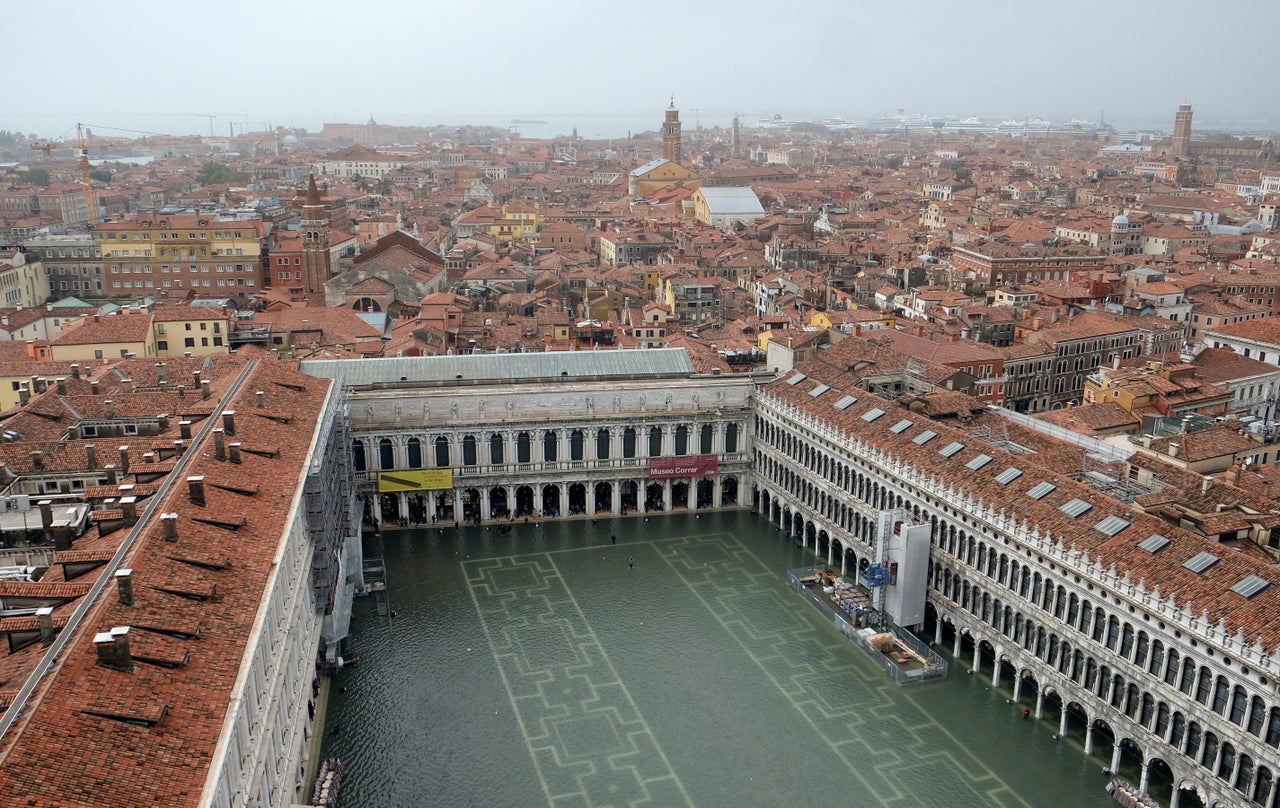 The city has been working on an ambitious engineering project ― nicknamed "Project Moses" ― to protect Venice from future floodwaters, but the effort has been plagued by cost overruns and a corruption scandal since it began in 2003. When it's finished, several massive retractable gates are meant to block the mouths of the city's lagoons when extremely high tides come in, theoretically protecting Venice until the water retreats.
The project is expected to be completed by 2022 and has already cost some 6.5 billion. Minor flooding would still take place in certain areas when floodwater is below the level needed to activate the system of gates.
Venice Mayor Luigi Brugnaro, who shared several videos from Piazza San Marco as he stood in the water, praised local law enforcement on Twitter during the flooding and reiterated that the Moses project would help prevent future catastrophes.
Despite the poor weather, tourists still ventured out to see the sights. A few days earlier, runners competed in the Venice Marathon, jogging through ankle-deep water at times.
The marathon's official announcement said the race took place in the "worst conditions ever for the event," and noted that athletes made it to the finish line "with great splashes."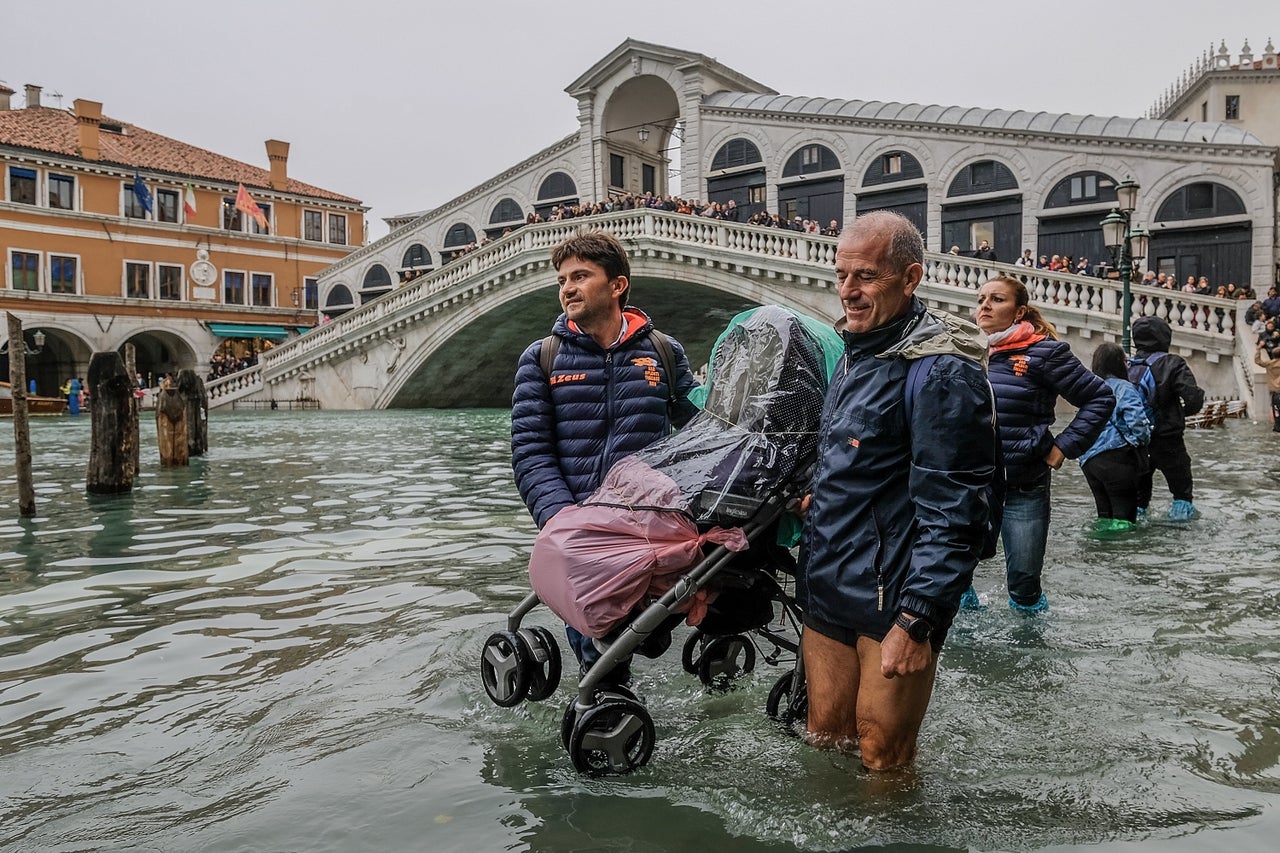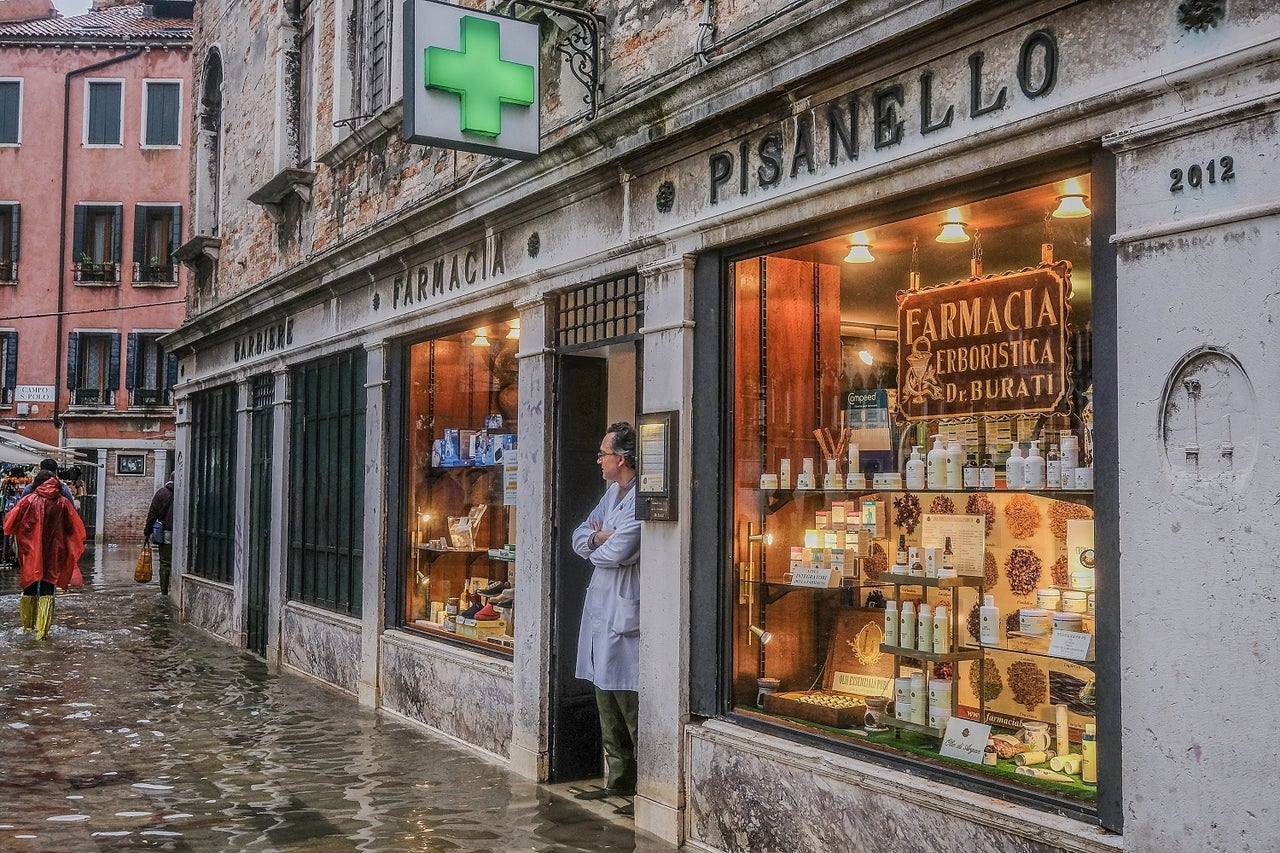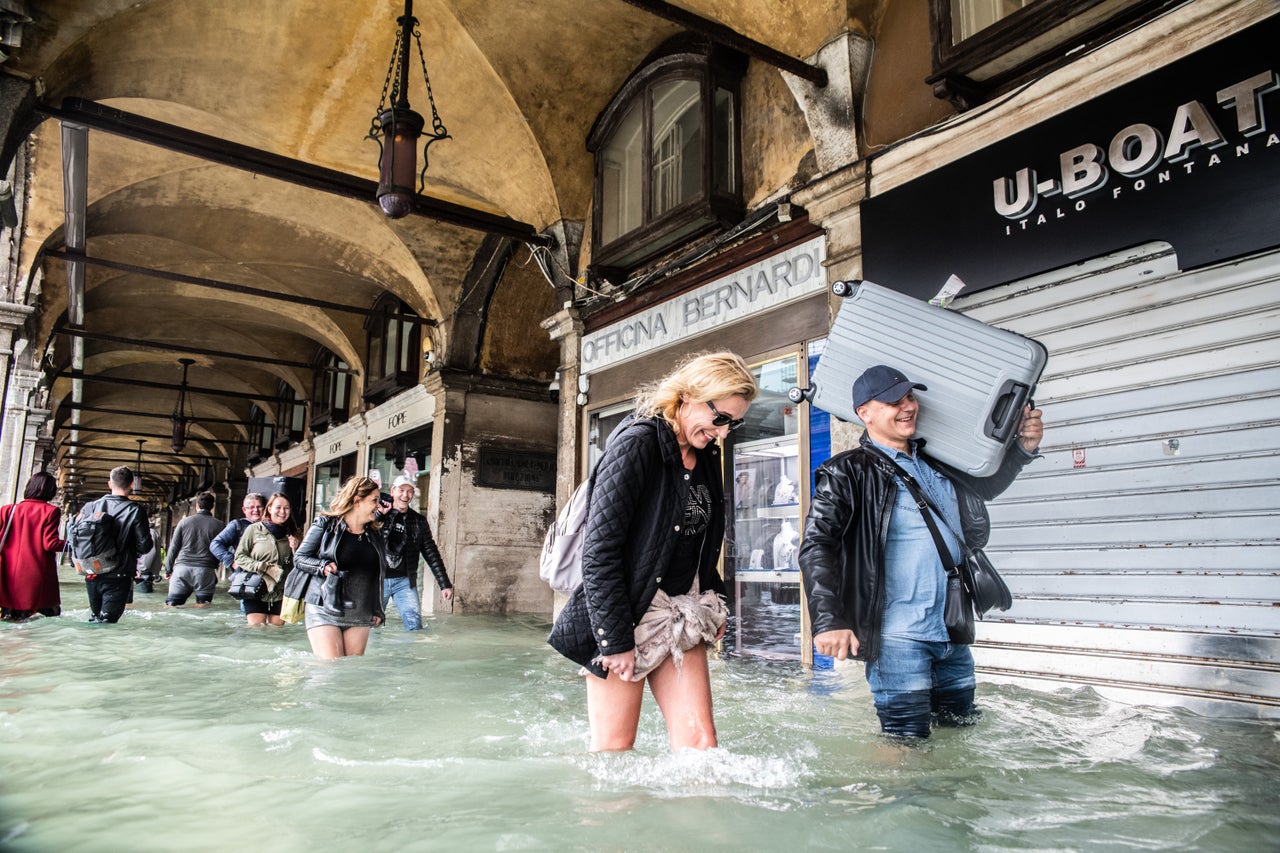 Related