Sausages containing "natural Viagra" are now on sale in the UK - and for a very worth cause.
The packs of 'SOS Viagra Sausages' are the brainchild of Matt O'Connor, the founder of campaign group Fathers4Justice.
Created with British butchers The Butchery, in Forest Hill, London, the sausages are laced with the amino acid l'arginine along with Korean, red Chinese and Siberian ginseng and the appropriately named horny goat weed - all of which have been linked to helping erectile dysfunction.
The aim of the sausages is to provide a "humorous way" to prompt serious conversations around men's health.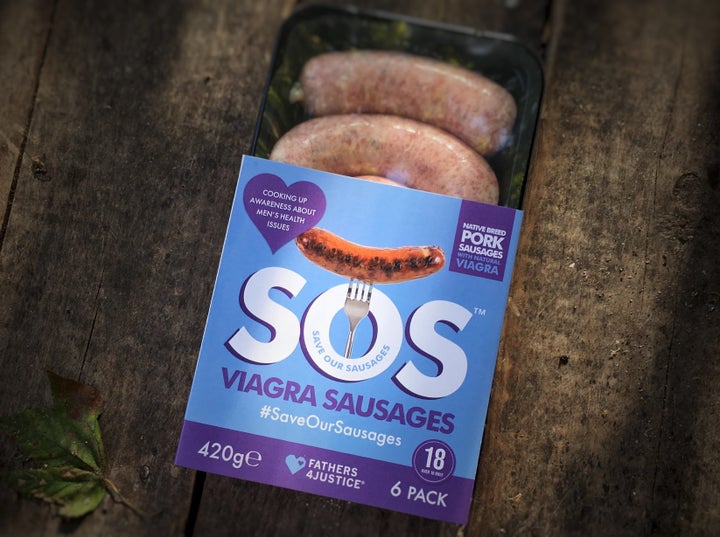 While there's no guarantee the sausages will cure erectile dysfunction, buying them will certainly do some good.
All proceeds from each £4.99 pack will go to men's health charities including andysmanclub.co.uk (a men's mental health charity), combatstress.org (which focuses on veterans' mental health), and checkemlads.com (which raises awareness for testicular cancer).
O'Connor, who has previously spoken about his own struggle with depression, says the sausages are a humorous way of addressing serious issues like depression, suicide, low testosterone, cancer and violence in men.
Fathers4Justice is calling for the government to appoint a Minister for Men to co-ordinate a government response to the crisis.
"As a father of thee boys, I am deeply concerned about the public health emergency facing men," O'Connor said.
"Funnily, the new series of 'Cold Feet' has helped hundreds more men and the people they love come forward and talk to us about it and in more ways than one, Pete Gifford's struggle in the plot chimed with my own experiences.
"It made me think now is the time to do something about it, and to do something with humour, to help more people open up and talk. That is the vital first step that helped me.
"I hope our sausages will give people food for thought and help men break the wall of silence around these issues."
SOS Viagra Sausages are available from The Butchery, 49 London Road, Forest Hill, London SE23 3TY from 9.30am on 29 September.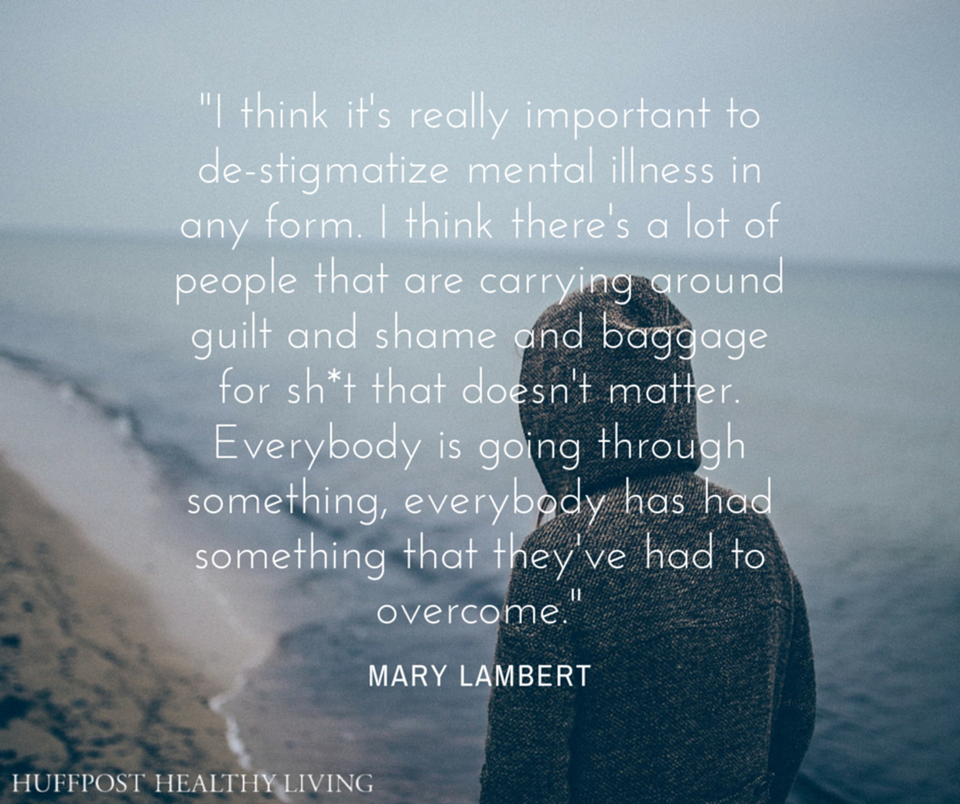 10 Quotes That Perfectly Sum Up The Stigma Surrounding Mental Illness
Related