A vicar has lost a staggering eight stone in just eight months after swapping sermons for sit-ups.
Danny Crosby once tipped the scales at more than 20 stone but decided to lose weight for the sake of his health.
Crosby, a Unitarian minister, was named Slimming World's 'Man of the Year 2016' on Sunday 31 July for his astounding weight loss.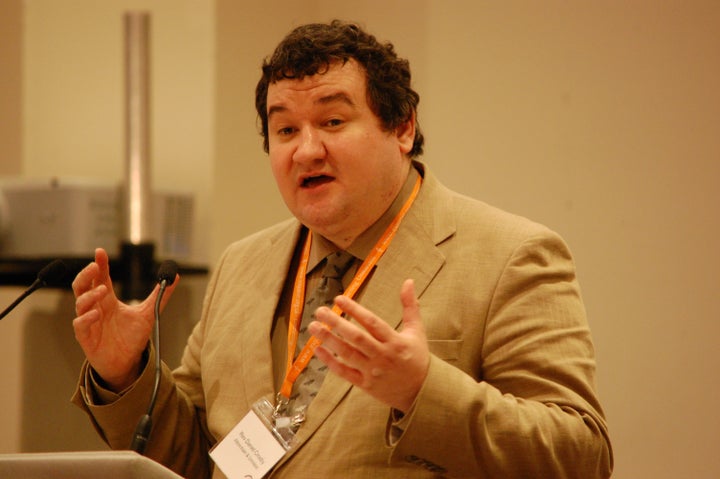 Before he lost weight, Crosby, 44, would eat Sugar Puffs with semi-skimmed milk followed by toast with marmalade or marmite for breakfast. This was washed down with a glass of fruit juice.
For lunch he would eat a ham salad baguette, cheese and onion pasty, a packet of crisps and another glass of fruit juice.
For his evening meal he would devour takeaway chicken and chips or a frozen microwave meal, with slices of bread, butter and cheese, and a fizzy drink.
He would follow that up with a portion of cheese and crackers, chocolate and more fruit juice later in the evening.
Snacks throughout the day would consist of crisps, chocolate, biscuits, sweets, full-fat coffees, bread, pasties and lots of fruit juice.
He said: "I had always been very self conscious of my weight mentally."
The Unitarian minister from Altrincham, Cheshire, turned to his sister - who was a Slimming World member - to help him make the first step when he joined the group last year July.
Crosby revealed how much of an impact his sister had on him during the process after countless conversations of encouragement.
He said: "She sold me the vision of the regime and how it would benefit me, she made things very simple for me.
"Any excuse I came up with to not join she would have an answer for. She was very worried about my health - so I decided to give it a go."
Crosby joined Slimming World and made a good start. Within the first four weeks of the regime he could see a considerable amount of progress had taken place.
He said: "I set myself a target to lose 7st by Christmas because according to my BMI 13st was the size for my height and weight.
"Four weeks into the programme things had gone very well and the progress became evident and I was convinced that I could lost the weight before Christmas."
Five months into the programme Crosby achieved his goal of dropping 7st by Christmas and a further stone during the first three months of this year.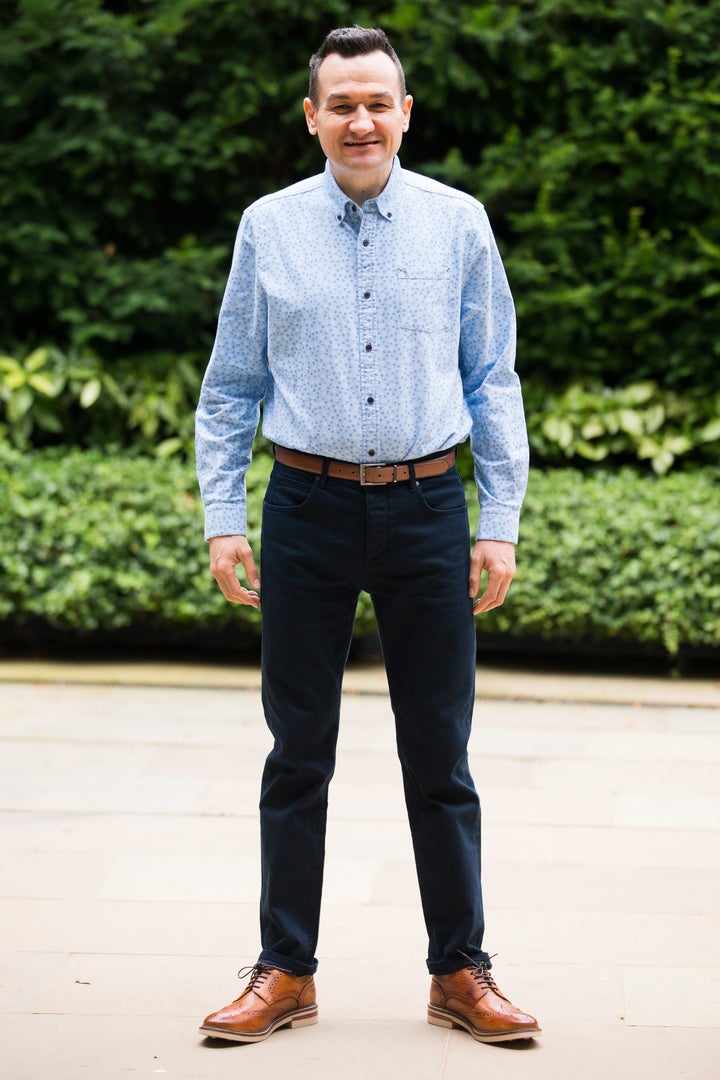 He hailed the Slimming World programme as a "simple plan for daily healthy living" and believes his confidence has opened more doors in his personal life.
The minister now eats porridge made with skimmed milk for breakfast. He follows that up with either red grapefruit, an orange or apple.
For lunch he'll eat a simple, homemade ham and mushroom omelette with salad and for dinner he'll munch grilled lean steak with a baked potato and mixed vegetables.
Snacks now consist of fat-free yogurts, fresh fruit, fish sticks, the occasional chocolate Hobnob and some sherbet lemons.
He admitted that he's no Gordon Ramsey when it comes to reproducing recipes but added that he's not afraid to try something new as long as it's not too complex.
"For now I cook simple recipes to begin with, but when I'm ready for something different I won't shy away from experimenting," he explained.
Crosby began the programme at a starting weight of 20st 4lbs. He now weighs 12st 4lbs.
As well as losing 8st, he has shed 12 inches from both his chest and waist measurements and loves that he doesn't have to wear 'old-man clothes' with elasticated waists anymore.
He added: "Perhaps the greatest thing that's happened as a result of my weight loss is the way it's lifted my self-esteem and self-worth.
"While Slimming World gives you great education and great support, you're responsible for the choices you make each day.
"That's really empowering and I'm so proud of how far I've come - and my family are very proud too, especially my sister.
"I'm no longer ashamed of myself and my physical being, and I can't wait to see where this journey takes me next.
"I'm a lot more confident and open in my work too."