BBC journalist Victoria Derbyshire has spent more than two decades generating headlines, but in 2015 she found herself at the centre of the news.
At the age of 46, she was diagnosed with breast cancer after googling "inverted nipple" while waiting for the kettle to boil.
In true journalistic style, she set about documenting her experience of diagnosis, mastectomy, chemotherapy and radiotherapy through a series of Facebook videos that resonated with more than 17 million people around the world.
Now, the mum-of-two has written a book including details from her personal diaries before and after treatment, to further de-stigmatise honest discussion around cancer and take "the big C" down from its scary pedestal.
"The video diaries gave me another purpose apart from only being a cancer patient," she told HuffPost UK.
"I didn't know what a mastectomy was really, or what it involved, the same with chemotherapy and the same with radiotherapy. I thought if I can open that out to people or help demystify the treatment a little then that might be a reasonable thing to do."
Victoria hopes the book will help readers living with cancer as well as their friends and family.
"If they're about to go through cancer treatment I would hope it would give them strength and courage because depending on your diagnosis and your combinations of drugs, living with cancer can be manageable," she said.
"If you're reading it as a best friend or a sister or a partner of someone who's life has been touched by cancer, then I hope it will give an insight into how that loved one can help the person with the diagnosis."
We spoke to the broadcaster for our regular feature Fierce about female ambition, motivation and the whirlwind of finishing cancer treatment and winning a BAFTA in the same year.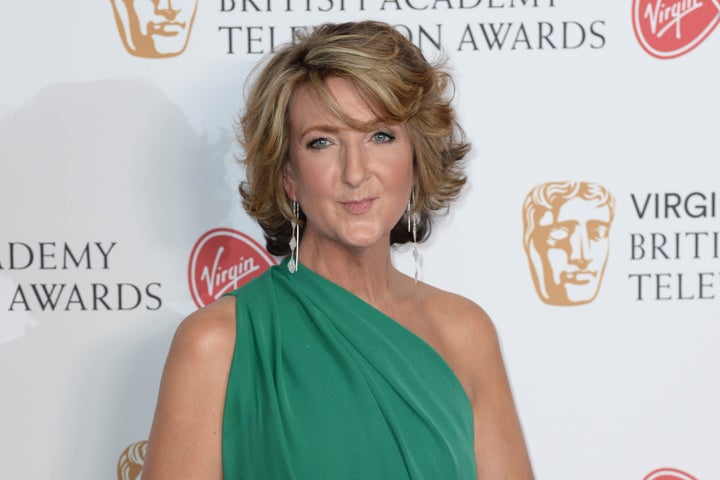 What motivates you to get out of bed in the morning and keep pushing forward?
"Reporting the kinds of stories that give people a voice and the kind of stories that can help change people's lives, that's the most motivating thing.
"I am so privileged to meet incredible people from all walks of life every single day of the week, from people who suddenly find themselves in the heart of a big news story who are not experienced with the media to politicians.
"Often those people are fascinating, engaging, inspiring, and they trust me with some really really personal stories, which is humbling to be honest."
What was the last thing you did that made you proud?
"I would say that it was the fact that in a period of 12 months I completed cancer treatment and won a BAFTA award. Obviously they are two very, very different things, but what they represent is the crushing lows and the tremendous highs that anyone can experience in a lifetime.
"There were elements of cancer treatment that were shit, but then the massive euphoria of winning that award was a really lovely feeling. It was just another thing that confirmed that you never know what's coming your way."
Who inspires you and why?
"I would say successful women who keep going, who don't give up. I would include my mum in that and I would include people who are working later on in life, like Julie Walters and Helen Mirren.
"I've worked with Julie Walters for a short amount of time and not only is she normal and successful and hasn't gone down the Hollywood botox route, she's also a really lovely woman."
How do you think society views ambitious or successful women?
"I think that the word 'ambitious' is still used in a derogatory way when it comes to women, in a way that it's not when it comes to men and I don't know why that is.
"It's a generalisation of course because not everyone is like this, but I think there's almost a love-hate relationship going on with successful women, where you can be a little bit successful and you'll be celebrated, but don't become too successful because that seems to bring out the hate in some cases. Take one glance at social media and you can see that successful women don't seem to be treated with the same respect as successful men."
Does success have a downside? If so, what is it?
"No it doesn't have a downside for me. I'm busy, but I've always been busy whatever job I've had. My very first job working in a furniture factory was bloody busy! That's just modern life. It's not a downside, you just have to be organised and keep things in perspective."
How do you practise self-care and why is it important?
"Two things really. When I finished cancer treatment I started to go to a gym and do some exercise, for pretty much the first time since I was on the school netball team in the '80s. [I did this] partly to alleviate pain from tablets that I have to take every day now because of breast cancer, and also I found that it strengthens my mind a little. I exercise regularly now in a way that I have never done in my life - I've always said 'I'm too busy for exercise', but actually you just have to make time for the important stuff.
Also, every other weekend my partner and my boys go and watch their football team West Ham play at home and that means I pretty much have the whole of Saturday on my own with our dog Gracie. That is so peaceful and calming."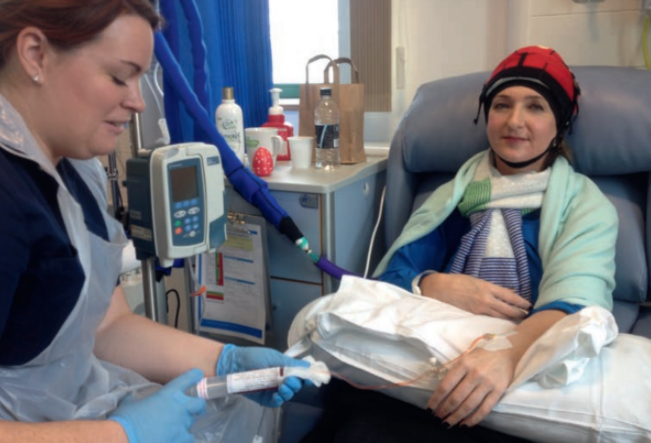 What's your biggest regret? And what did you learn from it?
"I don't have any regrets. There's no point regretting anything because everything that you do gives you more experience and potentially makes you a stronger person or a better person.
If you had one piece of advice for other women, what would it be?
"It would be never give up, simple as that. If you've got a desire to achieve something, then keep going until you achieve it. It's not always possible and things might change - circumstances may change or adversity or obstacles may come your way - but keep trying. I feel that I've tried to do that in my life and it's something that I've tried to pass on to my children as well."
What's the one thing you would change or do in 2017 to push women forward?
"I would probably make sure that the equal pay legislation, which we've had in this country since 1970, is actually enforced in every job and every sector. Currently it's not enforced in all areas of our lives and while I'm not suggesting that there are 'enforcers' who go round to do this, I'm expecting employers in all sectors to abide by the law and to treat people fairly, irrespective of their gender. Substitute disabled people or black and minority ethnic communities for women, and you can see it's unfair, illegal and discriminatory."
Fierce is a regular feature on HuffPost UK, asking trailblazing women what drives them. We'll be speaking to a range of women including those who've found success in male-dominated industries, created a service to help other women and those using their position to empower others.