The Victoria's Secret Angels have blessed Aspen, US, with their presence, while they shoot this year's holiday campaign.
There appears to be a strong Western theme this year.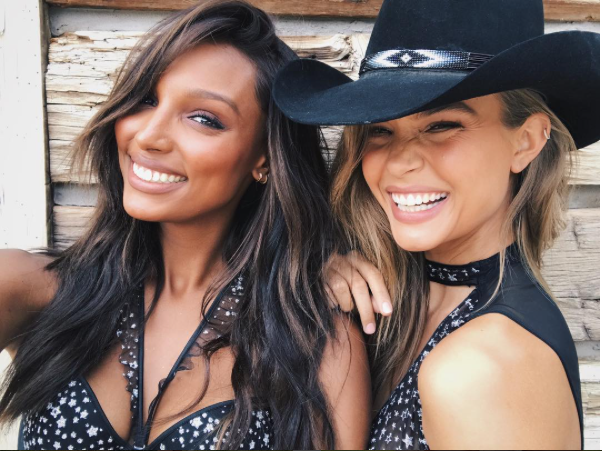 The models shared candid behind-the-scenes pictures on and off the set, sporting cowboy hats and boots with their adorable VS lingerie.
Jasmine Tookes kept it super stylish in a bedazzled bra complete with flowing lace skirt and sexy Western style boots.
Her bestie, Josephine Skriver, joined her in another pic where they made the über camp Western style lingerie get-up look like Gossip Girl glam.
Despite the Angels best efforts, however, the ones who really stole the show were these gorgeous husky puppies.
It looks like Skriver just couldn't stop herself from giving one a cuddle and we're full of envy.
Lais Rebeiro also got in on the puppy-friendly fun. Ahem.
Light-hearted frolicking aside, we have to say we're pleased to see more women of colour in the Angels family.
Time was, brunettes were a rarity - let alone Latinas and black Americans.
But, despite the new-found interest in inclusivity, there's still a long way to go.
We know the legendary catwalk show celebrates women's bodies, just not all women's bodies. We've yet to see a plus-size model become an angel.
There are more bodies, backgrounds and beauty standards to consider.
The design team puts a great emphasis on originality and variety in their collections, how about taking this approach with their angels. Can you say Ashley Graham?
On a lighter note... White undies, comfy knitwear and cowboy hats, anyone?
Looking beautiful, Angels.
Also, glad you're trying to keep warm.