On Aug. 20th, a former Virginia Wesleyan College student suing the school over its handling of her sexual assault case was preparing to give a deposition in her lawyer's office when an unexpected person arrived with his attorney: the man she says attacked and sodomized her at a college party in 2012.
Jane Doe, a young woman suing under a pseudonym to protect her identity, began to hyperventilate, and soon had a "full-blown panic attack," according to court documents.
The alleged attacker, identified in the proceedings under the pseudonym Robert Roe, was summoned to the deposition by his lawyer after the university named Roe a third-party defendant in the lawsuit. The college had argued that because he allegedly committed the assault, he should pay damages.
But Doe's attorney, Jonathan Halperin, said neither he nor his client, who is suffering from post-traumatic stress disorder, were warned that the alleged assailant would make a personal appearance that day.
The woman didn't sue the alleged rapist; "We sued the school," Halperin said. "This is just more on top of what's already been meted out to her."
Advocates for sexual assault victims have long said that criminal trials can be traumatic for people who've experienced sexual violence, which is why many avoid the legal system altogether. The events of Doe's case, including the unexpected appearance of her alleged assailant in her lawyer's office, show the emotional hazards sexual assault victims must also navigate in civil court cases.
The young woman's $10 million lawsuit against VWC has become increasingly complicated and emotionally challenging. Doe was an 18-year-old freshman when she was allegedly raped. The college has fought aggressively against the lawsuit -- first by naming Roe a party so that he would have to pay damages to the school if the suit is successful, and then by questioning Doe's claims of physical trauma stemming from the event. Earlier this month, the college requested her full sexual history.
"Our legal system is just not set up to deal with these kinds of issues in ways that are truly even-handed," said Bill Flack, a Bucknell University psychology professor who researches trauma associated with rape and sexual assault.
The legal system, Flack said, "can't take into consideration the point of view of a traumatized victim -- so it's really difficult to keep from re-traumatizing a survivor in a context where the situation is set up deliberately to be an adversarial."
In Halperin's office, Doe was completely unprepared to face the man she says brutally raped her. As she sobbed, her mother shouted profanities at Roe's attorney. After a hurried conference call with the judge on the case, the deposition was cancelled.
"The reality is, he has every right to sit and observe the young lady who has claimed these terrible things against him," Roe's lawyer, Shawn Voyles, said during the call, according to a transcript.
Roe contends he did not assault the Virginia Wesleyan student, saying that the sex they had was consensual and that Doe is not actually suffering from PTSD.
The college's attorneys declined to comment for this article. Roe's attorneys did not immediately provide comment to The Huffington Post.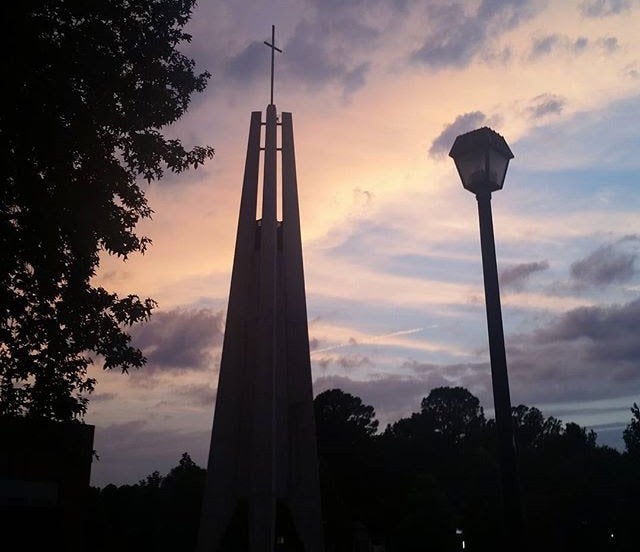 A Freshman Orientation Gone Very Wrong
Jane Doe arrived at Virginia Wesleyan in August 2012. She dreamed of getting a psychology degree and working at a nonprofit for battered women, and was attracted to the college's small and peaceful campus.
Shortly after freshman orientation, Doe went to an on-campus party, where she took shots of vodka that she now believes were drugged. An hour or so after she arrived, Doe claims that Roe, a VWC lacrosse player, led her to a bedroom.
Doe has acknowledged that her memories of what happened next are hazy. Even so, she claims that she knows she did not consent to the sexual encounter that ensued. She says the male student forcibly sodomized her. She told the other student "no" and asked him to stop, but he refused, she says.
Roe, who says he was drunk, contended in a school hearing that the sex was simply a drunken one-night stand.
Doe left the room early the next morning in pain, according to her testimony. Her white shorts were stained red with her blood. She went home and quickly tossed her clothes into the laundry.
After the encounter, Doe's lawsuit claims, she struggled in class and began seeking mental health treatment. She says she wasn't sure how to report the incident, and tried to downplay it in her own mind. Two weeks later, she sought aid from a school nurse because she was having pain while urinating.
Though she tried to forget the attack, Doe said, she couldn't. Virginia Wesleyan is a small college in Norfolk, Virginia, and it was impossible to avoid seeing the student who allegedly raped her. She spoke with college counselors a month after the alleged assault, but she did not receive information about reporting the alleged attack to authorities. By the time she contacted police three months later, prosecutors declined to pursue the case.
After an investigation, Virginia Wesleyan found Roe "responsible" for sexual assault and expelled him at a hearing in February 2013. Three months later, David Buckingham, a college vice president, told Doe that the school was changing her alleged assailant's status from "expelled" to "voluntarily withdrawn" to "assist him in seeking further studies."
Struggling with classes, Doe dropped out in the fall of 2013. She filed her lawsuit against the school a year later.
Why The College Asked For A List Of Doe's Sexual Partners
Doe's lawsuit, filed in Norfolk Circuit Court, accuses Virginia Wesleyan of negligence and fraud. She claims that the college has failed to punish other forms of misconduct, creating an atmosphere where students feel emboldened to behave inappropriately.
In one incident described in court filings, campus security staff found Roe in the women's restroom of a dorm a year before the alleged assault took place. He was drunk and naked, unaware of his name or what room he belonged in, and had urinated on the floor.
A security report confirms the incident, but does not say whether Roe was punished. The college's attorneys have told HuffPost they cannot comment on disciplinary matters.
Doe claims she was a virgin when Roe allegedly raped her, leaving her with trauma and vaginal injuries. But she acknowledges that she had a consensual sexual encounter with another partner 10 days after the alleged attack. She says she no longer has the desire to have sex.
The request for Doe's sexual history was appropriate because of her claims of physical harm, say Virginia Wesleyan's attorneys. They repeatedly note in court filings and public statements that the school isn't trying to destroy her character.
"If plaintiff was having sexual intercourse during this period, it calls into question (or provides an alternative explanation for) her claim that she experienced severe pain when using the restroom," the school's attorneys wrote in court filings.
Legal experts say that a complainant's sexual history is usually inadmissible in either criminal or civil cases.
However, civil rights and criminal defense lawyer David Rudovsky, a University of Pennsylvania law professor, said some information about an alleged victim's sexual history could become admissible if it's relevant to their claim for damages.
"You can use that law as a shield, but can't use it as a sword," he said.
Jennifer Drobac, an Indiana University law professor, said it could be argued that Doe raised the issue of her sexual past herself, when she claimed to be a virgin. But Drobac's view is that plaintiffs don't need to disclose their full sexual history.
Examining whether a woman was sexually active before or after an alleged assault has no bearing on whether or not a rape took place, Drobac said. Requesting that information, Drobac continued, "has a chilling effect -- who wants to go through this when your entire sexual history can be drawn in, regardless of whether or not it's irrelevant?"
Doe initially refused to comply with the request for a list of her sexual partners, but subsequently did after the judge in the case ruled that if they were seeking damages related to relationships, they had to disclose those details.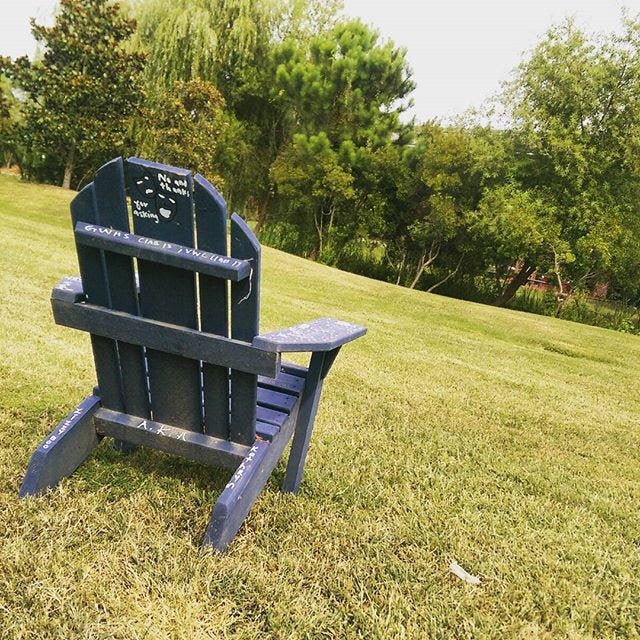 Keeping Doe And Roe Out Of The Same Room
In recent years, hundreds of students have accused colleges of mishandling rape cases, usually by filing Title IX complaints with the federal government. In these cases, schools are required to defend their conduct to federal authorities. Students do not have to disclose anything about their own case publicly, but don't receive damages either.
Students who file Title IX complaints aren't required to face their attackers directly during the process. In campus sexual assault hearings, many schools impose restrictions on whether accusers have to be in the same room as the accused.
The same standard should apply in Doe's civil case, Halperin said in an interview with HuffPost. Forcing his client to be in the same room with her alleged assailant is "outrageous, it's crazy," he said. He filed a motion last week seeking a protective order to bar Roe from attending Doe's depositions. Roe's attorney insists he has a right to be there.
An expert witness in the case, Liza Gold, a psychiatry professor at Georgetown University Medical Center, testified in a letter that Doe suffers from PTSD "as a direct result of a brutal and prolonged sexual assault perpetrated upon her on or about August 24, 2012."
Gold added that "any arrangement that is not 100 percent foolproof in terms of Ms. Doe having to see, hear, or 'bump into' the perpetrator of her sexual assault would frankly be inhumane."
The judge has not yet ruled whether the alleged rapist can attend Doe's deposition. But Rudovsky said a defendant is entitled to a full discovery in a civil suit, and typically cannot be blocked from attending a deposition.
"If his defense is consent, he's entitled to establish the facts that show that," Rudovsky said.
Related