Whether serving food to the homeless or spending time with older people in your local area, Christmas is usually a time not just for giving, but for giving back. But this year, with social distancing and the tier system still in force, volunteering may feel like more of a risk or challenge.
There's been a drop in volunteering nationwide, according to research from Pro Bono Economics, which suggests six million fewer people gave their time or supported neighbours during the second lockdown compared to the first.
Another survey by the Royal Voluntary Service revealed that 22% of elderly and/or vulnerable people fear they will not see anyone this Christmas – and 16% are 'dreading' the period.
If you are keen to help this season, there are safe ways you can still do so.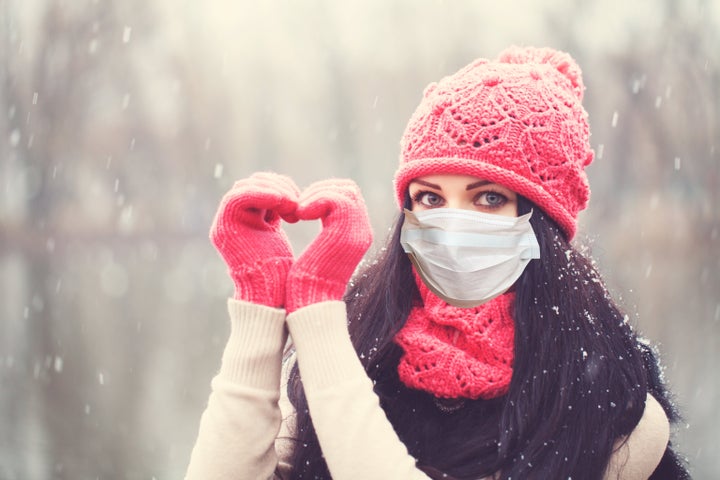 Make a phone call
Check In And Chat is a community outreach project run by FoodCycle, an organisation that offers free hot meals to people in need throughout the year. You can sign up to take and make phone calls with isolated people this Christmas via its website. Other charities, including Shout, Young Minds and Age UK offer similar phone-based opportunities to support people in need.
The NHS and Royal Voluntary Service's 'Christmas Together' initiative aims to support people living alone or shielding by connecting them with a friendly voice who can phone them for a chat. You can also still sign up to be a Community Response Volunteer with the NHS, collecting and delivering shopping and other essentials, such as medication, to vulnerable people, by car or by foot.
Help food banks and kitchens
If you feel comfortable cooking and serving food, or helping with the general running of a kitchen, you can volunteer with one of the cooking teams co-ordinated by FoodCycle.
Volunteers are required across the country – here's a list of forthcoming locations. As with all in person volunteering, right now, it's important you don't show up if you have any of the obvious Covid-19 symptoms, even if they are mild, and that you follow the health and safety guidance provided at all times.
The Trussell Trust, which supports a nationwide network of food banks, is also taking on volunteers – so have a look here to spot the nearest location to you and to register your interest in helping out.
Get behind the wheel
Food banks are enabled by provisions being driven to them, so another way to volunteer this season is by offering your skills as a driver.
FareShare also needs drivers, as well as warehouse assistants, admin assistants and customer service assistants to help keep its food-giving operation afloat this season. Find out about available volunteering positions here.
Donate if you can
If being out and about or talking on the phone don't work for you, then donating is always a good option. Ask around in your local community to find out if any hospices, hospitals or charities are fundraising for Christmas. Or send a donation to your favourite charity – they'll be grateful for any help you give.