A pro-Brexit campaign group has been accused of "scaremongering of the worst kind" for publishing a dossier detailing how some of Europe's most dangerous criminals were able to move to Britain despite convictions for brutal crimes.
Murderers and child rapists are among 50 offenders, identified as "most wanted" by Vote Leave, that have headed to the UK under freedom of movement laws.
Britain has allowed European judges to "hang out a welcome sign", the group claimed, triggering another almighty row over the tactics being used in the referendum debate.
Pro-EU campaigners described Vote Leave's claims a "mix of chaos and confusion".
The group's analysis sets out how 45 of the offenders went on to commit fresh crimes.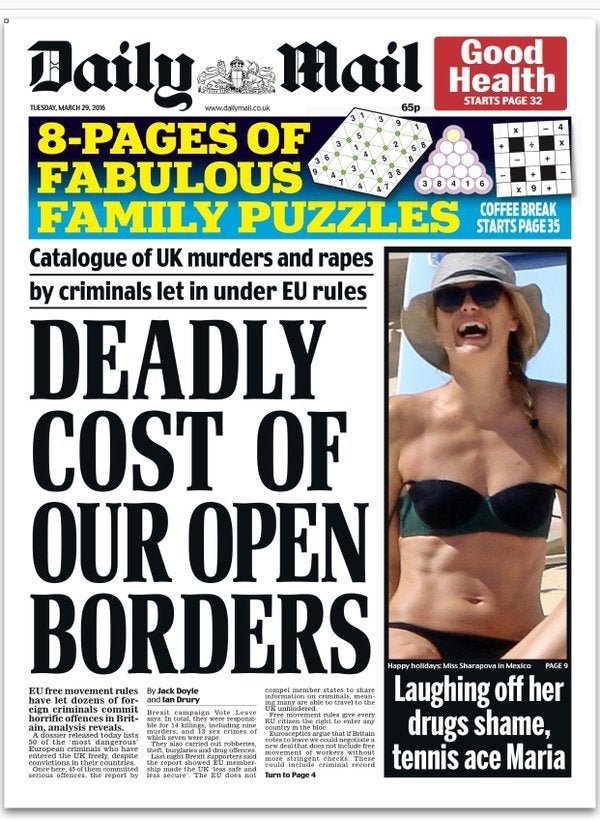 The rules about EU citizens entering Britain

The EU Directive on freedom of movement stipulates citizens of an EU country can travel to another one provided they have a valid passport. Countries can refuse entry or remove a person if they deem them 'a genuine, present and sufficiently serious threat'. Police can ask their country of origin to share any previous record the person has there but this is not 'routine', the directive says. Children and people who have lived here for 10 years or more cannot be expelled. EU states do routinely share information about non-EU citizens who enter the union, according to The European Commission.
It includes Ireneusz Bartnowski, who was convicted in 2012 for the savage murder of Giuseppe and Caterina Massaro in their Wolverhampton home.
The Pole, who had a previous conviction for burglary, had been in the country for just two weeks when he attacked the elderly couple with a claw hammer and a knife.
The document also includes Arnis Zalkalns who is believed to have killed London schoolgirl Alice Gross in 2014.
The Latvian builder, who lived unchecked in Britain despite serving a prison sentence for murdering his wife in his home country, later committed suicide.
Vote Leave said the dossier showed British families were being put in danger because EU laws have made the country less secure.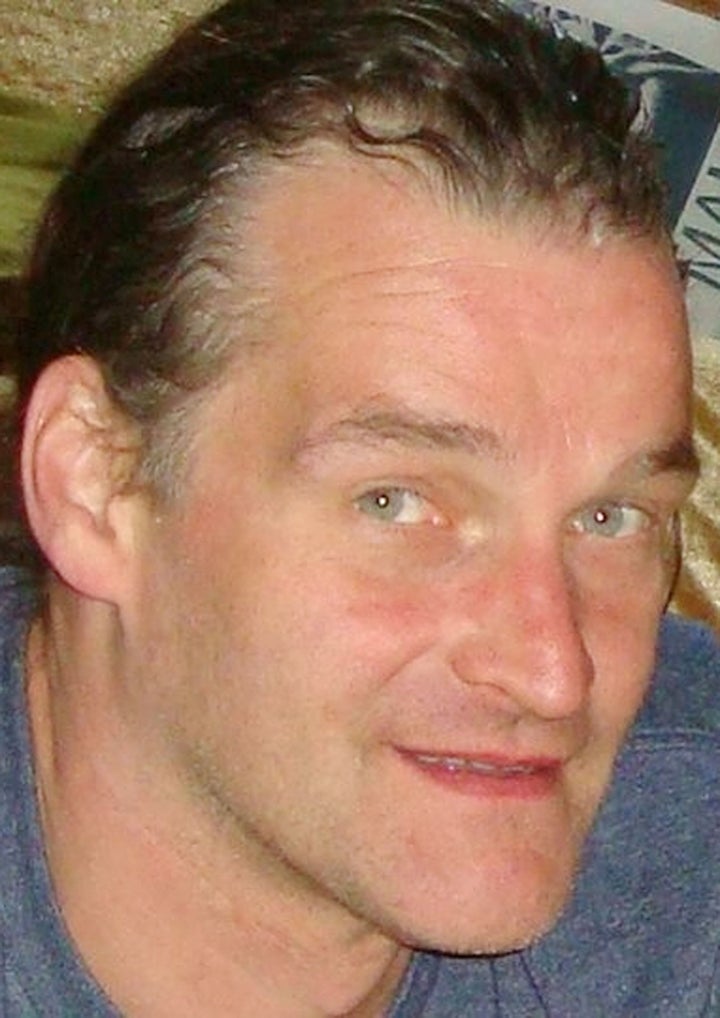 Under current rules, countries are entitled to consult previous police records but convictions are not grounds for restricting the right to free movement.
The Government is not automatically notified about the convictions of serious offenders, which paves the way for murderers to enter the country unchecked, according to Vote Leave.
It also warns there is a lack of proper supervision of dangerous criminals within the EU.
Vote Leave chief executive Matthew Elliott said: "EU membership means we have lost control of our borders and have been unable to prevent dangerous individuals from walking into the UK.
"Free movement of people has created free movement of criminals making the UK less safe and less secure. We've allowed EU judges to hang out a welcome sign to individuals the public would rightly expect never to be allowed into the UK.
"If we want a sensible and humane migration policy, the only safe option is to Vote Leave and take back control."
Eurosceptic Tory MP Philip Hollobone earlier this year told the Commons that around 12% of the prison population is made up of foreign nationals and around 47% of those 10,000 inmates are from Europe.
Remain campaigners accused Vote Leave of "scaremongering of the worst kind".
Former home office minister Damian Green said: "Once again the Leave campaign's argument makes no sense, it is a mix of chaos and confusion. The key alternatives they offer to our EU membership involve accepting the principle of free movement, including both Norway and Switzerland.
"The truth is that the UK already has the best of both worlds, we maintain all the benefits of EU membership whilst opting out of the passport-free Schengen area and maintaining our border at Calais rather than at Dover."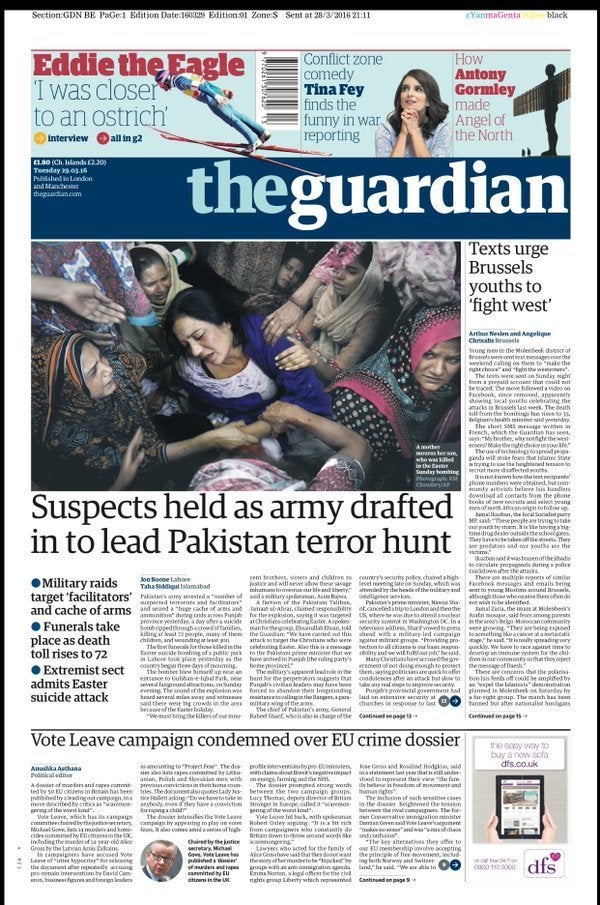 He continued: "We are able to stop suspects from travelling to the UK and since 2010 we have refused entry to almost 6,000 EEA nationals, including nearly 4,000 who were stopped at the border with Calais before they even had a chance to travel to UK soil.
"Inside Europe we work with our partners to tackle violent crime, and through Europol we protect UK citizens and bring criminals to justice. Leaving the EU would be a leap into the dark and would put this vital co-operation at risk."
Shadow Home Secretary Andy Burnham said Vote Leave were "scraping the barrel" and asking: "Please remind people that the UK retains the right to refuse the entry to and deport EU nationals."
Stronger In deputy director Lucy Thomas said: "This is scaremongering of the worst kind, particularly as Vote Leave accept that the alternatives to EU membership would include some free movement."
Sir Hugh Orde, former president of the Association of Chief Police Officers, told The Guardian that membership of the EU helped return Britons to the UK to face justice and send EU citizens back to their home countries.
He added: "Using the European arrest warrant we have deported 7,000 suspects from the UK and brought hundreds back to face justice on British soil, and working together through Europol we share intelligence in real time on violent criminals across the EU. Leaving would put this all at risk."
The news follows a claim by Education Secretary Nicky Morgan that leaving the EU would create a "lost generation" of young people.
In a bid to get more younger people to turn out in June, Morgan will say in a speech on Tuesday: "It's clear that, if Britain leaves Europe, it will be young people who suffer the most, left in limbo while we struggle to find and then negotiate an alternative model.
"In doing so we risk that lost generation becoming a reality. And everyone who casts their vote must understand that."