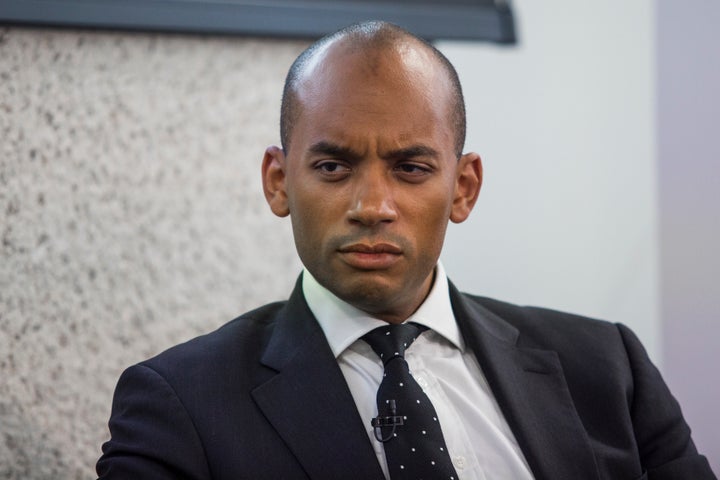 An anti-Brexit group has been accused of "making up quotes" after it wrongly implied David Davis admitted the UK could face "swingeing and destructive" tariffs once the country leaves the EU.
Vote Leave Watch – the organisation backed by Labour MP Chuka Umunna and other Remain campaigners – made the claim in a press release this afternoon. following the Brexit Secretary's appearance in Parliament.
Speaking before the Foreign Affairs Committee, Davis acknowledged that if the UK failed to secure any deal after it officially left the EU, World Trade Organisation rules would apply on imports and exports tarrifs.
Yet the first line of the press release sent out by Vote Leave Watch implied Davis had gone even further:
"David Davis has today admitted that Britain could face "swingeing and destructive" tariffs on exports to the EU, should we exit without having negotiated a free trade agreement with the EU."
The "swingeing and destructive" line is actually part of Umunna's verdict on such an arrangement, printed further down the press release.
A Vote Leave Watch source was insisted this was made clear, but Tory MP Stewart Jackson – a Brexit campaigner who was in the committee room as Davis gave evidence this afternoon – was fuming.
He said: "Remain campaigners are losing the argument and struggle to hide their arrogant disdain for the most emphatic vote in UK history to leave the EU.
"Their 2 referendum campaign is a joke, their Project Fear strategy is in tatters and they're now are reduced to making up quotes by Cabinet Ministers.
"The Government is clear – we want to keep faith with the voter's verdict and get the best deal in Europe for the British people and our businesses and such a strategy takes time but we need to get it right."
Another Vote Leave campaigner – Ukip MP Douglas Carswell – also blasted Vote Leave Watch, and said: "In their determination to attack Brexit ministers Vote Leave Watch is inventing quotes. Given their nonsense we heard during the referendum campaign from Chuka Umunna and his friends I think they owe it to us to be straight."
Carswell added that Brexiteers have been "bending over backwards to try to accommodate the concerns of remainers but this sort of childish behavior by Continuity Remain just makes them look idiotic."
Vote Leave Watch launched in July with the aim of holding Brexit campaigners to account "for the wild promises they made during the referendum campaign."
Patrons of the organisation are Lib Dem MP Norman Lamb, businessman Richard Reed, and TV presenter June Sarpong.
A Vote Leave Watch source defended the release, and said: "The 'swingeing and destructive' quote was clearly taken from Chuka Umunna's remarks, and was in no way attributed to David Davis. A full transcript of Mr Davis' remarks was included in the press release."


Related