We now live in a world where you can purchase 'vaginaments' for your Christmas tree.
The unique store is the brainchild of Suzanne McAleenan, who handcrafts the colourful ornaments.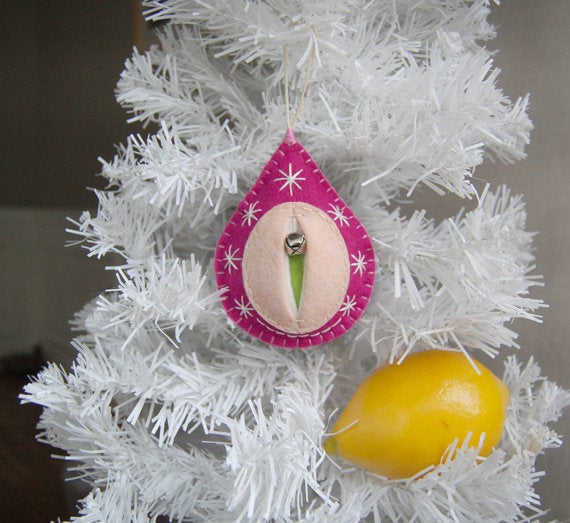 "Each vaginament is my own design, and each is endearingly cut, assembled, and entirely stitched by hand in my dining room in Burlington, Ontario, Canada," she writes.
"No vaginaments are exactly the same…it's all part of their charm."
Due to the fact they're created in Canada, it takes up to 18 business days for the decorations to arrive in the UK - so you might want to get your orders in sooner rather than later.
If nothing else, they're sure to inspire some interesting conversations at the dinner table this December.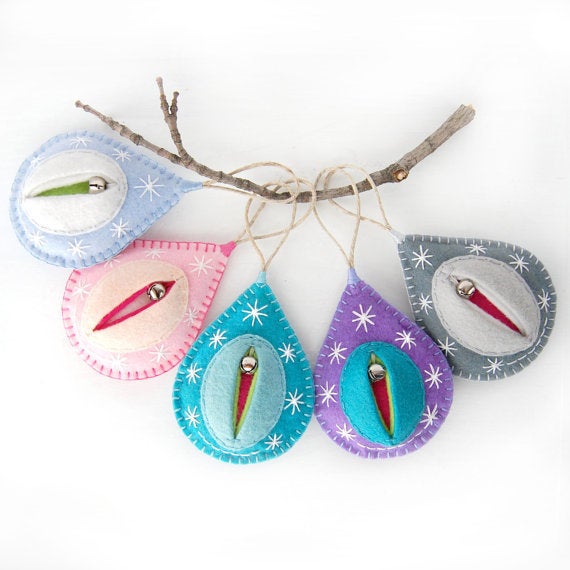 Related