A charity has released a harrowing short film showing life in an emergency hostel, as new Government figures estimated 124,090 children will wake up homeless this Christmas.
The video, made by Shelter, details the experiences of Glenn Hodges and his ten year old son, Cameron, who lost their home following a relationship breakdown.
In the film Cameron was shown saying he does not feel safe. The family shared a small space with thirty other residents.
Government data released on Thursday also found that three in ten homeless households were moved out of their local authorities in 2016, a 15% rise on the previous year.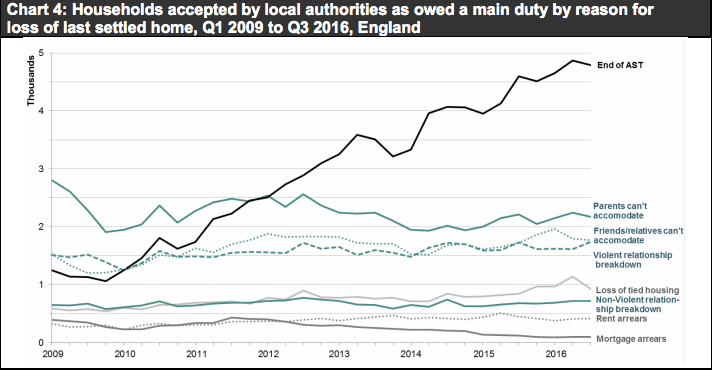 Homelessness resulting from evictions rose 12% in the last year. It remained the primary cause of the problem in England, affecting 18,820 households.
Responding to the figures, Campbell Robb, Chief Executive of Shelter, said the they painted a "desperate picture".
"It's especially heartbreaking to know that so many children will find themselves waking up without somewhere to call home this Christmas morning", he said.
"Shelter has come a long way in the fifty years since we were founded, but today we face a perfect storm of a lack of affordable homes, sky high rents and cuts to welfare, which is pushing more and more families to crisis point".
On Wednesday Labour announced a pledge to double the number of homes reserved for people sleeping rough.
Warning that homeless numbers had surged since 2010, Labour's Shadow Housing Secretary John Healey said the UK was "too decent and too well off" to ignore the problem.
Labour promised to revive the Rough Sleepers Initiative started by Tory housing minister Sir George Young in 1991, should the party come to power.
Under Labour's plan, 4,000 permanent extra housing association homes would be created, and an existing 'clearing house' scheme in London would be extended beyond the capital to cities including Birmingham, Bristol, Liverpool and Manchester.