At a drop-in session at West Everton Community Centre, two women are chatting in the kitchen as an elderly man entertains someone's baby nearby. People are helping themselves to cups of tea. In the corridor outside, a table stacked with bread, tins of food and a few fresh items is ready for anyone in need.
The women are discussing Universal Credit (UC), the government's controversial system which combines six benefits payments into one. One of women, Ann Roach, community development manager for West Everton Community Council, says: "Ah. The slow killer, that's what we call it round these parts."
She adds: "It feels like they are trying every way possible to kill the poor."
In just a few days time, the full service of UC will be rolled out across the city. Until now, only the 'live service' of Universal Credit has been launched in Liverpool, which has only affected single, unemployed jobseekers. From next week onwards, people with far more complex circumstances will begin to be moved over.
West Everton has been identified by the council as one of the worst hit by changes to the welfare system in recent years. Local politicians, campaigners and community leaders all agree that UC, with all its well-documented teething issues, will spell financial hardship and evictions in wards such as this one.
The other woman is Jane Corbett, a Labour councillor for the ward and assistant mayor 'for fairness and tackling poverty'. She is getting ready for a ward meeting while also juggling phone calls from colleagues in the council who are working with her to try and halt the Universal Credit roll-out.
She proudly describes Liverpool as "the city that's fighting back" and insists she remains hopeful that the city will get a last minute reprieve.
The Labour controlled Liverpool City Council has just voted unanimously to call on Work and Pensions Secretary Esther McVey to pause the roll out of Universal Credit in the city. They say that if the DWP goes ahead with its plans, there will be a welfare crisis in the city and it feels like more than political posturing, they really believe it.
The call has also been backed by numerous other organisations and charities who work in the city, and unusually the Bishop of Liverpool has added his voice to the campaign.
It's no exaggeration to say there is a creeping sense of dread for anyone who works with people who are set to be migrated over to the new system. Liverpool has been hit hard by welfare reforms and austerity cuts since 2010. It has been described by the Joseph Rowntree Trust as having the second worst affected in the country when it comes to 'destitution'.
With less than a week to go, Corbett is a ball of energy, jumping from discussing the consequences UC will have for real people to the various ways the council has been trying to persuade the government to look at the evidence showing the impact. Crucially she is hoping their #RethinkUC campaign, a social media campaign urging the government to pause and rethink the roll-out, will be successful.
She says: "They can pause it. They could say it's too dangerous, we need to press pause. The whole mantra they come out with is 'listen and learn' but they are not learning. They have tweaked it a bit but only because of massive pressure from everybody and all the various reports. They are just digging in."
Corbett argues that people will slip through the net because the council won't get the same level of data as they do with the old system. "When they move people over to it, they say they 'migrate them' but actually they have to reapply. If someone misses the letter or they panic, we won't know."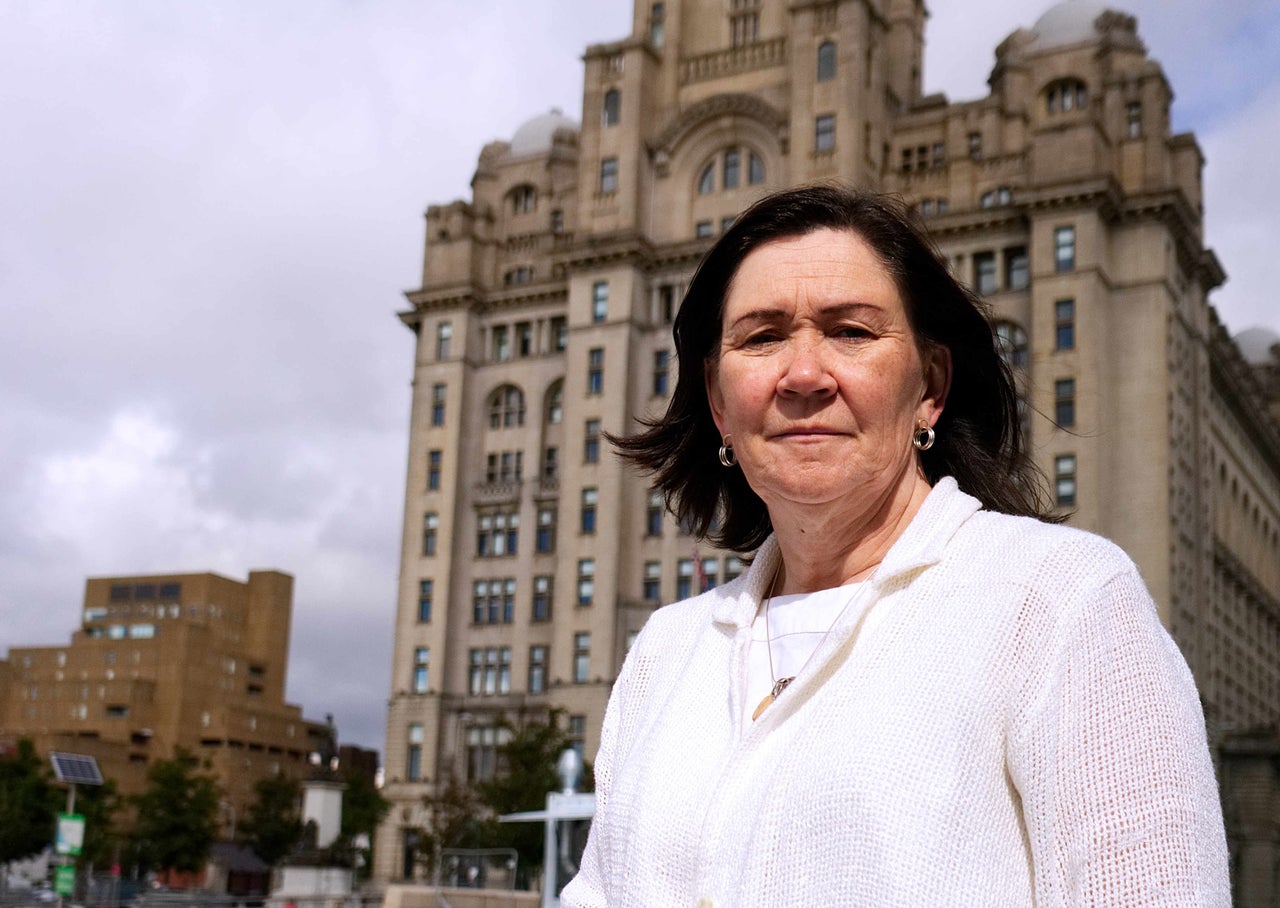 Corbett says that the roll-out will increase crime levels as there will be people in Liverpool who "have got nothing to eat" and won't know where to go for help.
"If you look at all the single changes to the welfare system such as the benefit cap, bedroom tax, changes to local housing allowance, the news rules and regulations for the working allowance around UC, and the two child policy, you might have all of those affecting one person and that's where it all hits. If you imagine rivers running down a mountain and where it all converges, that's where you get a flood."
One woman, who asked only to be named as Robin, is one of those people hit by numerous changes at once. The single mother of a six year old, with another baby on the way, is now living in BetterDays home, a Women's Refuge, in Wavertree. When she moved to Universal Credit last year, she had to move in with a friend because she couldn't afford to keep her house running while waiting for the payment to come in.
"I couldn't physically afford the gas, electric and the water because I had to wait six weeks for the payment. I got into council tax arrears. I've had problems where I've checked my bank in the morning and the payment hasn't come in. When I have called they have said it will come in later and they haven't listened when I have said my daughter is crying because she is starving."
Robin was forced to flee her home five months ago after an ex-boyfriend began aggressively stalking her, which left her fearing for her safety. She doesn't know how long she will be here for.
She says: "I do get a bit worried about how I'm going to afford it living on my own again ... I was never without when I was on income support. My fridge was always full and I could pay all my bills. I'd love to go back to it.
She adds that she would also like to be in work. "People think you're better off on benefits but really it's no life to live. People probably think of us staying at home and not working but we're so eager to work. It's just so hard to find a job. When you try so hard, you give up hope. It makes you depressed. I just think it affects your mental health so much when you're on Universal Credit."
One of the other girls in the refuge has just received a letter about Universal Credit but after hearing about Robin's experiences, she doesn't want to go on it. "I don't think she realises that we don't have a choice," she says, with a shake of the head.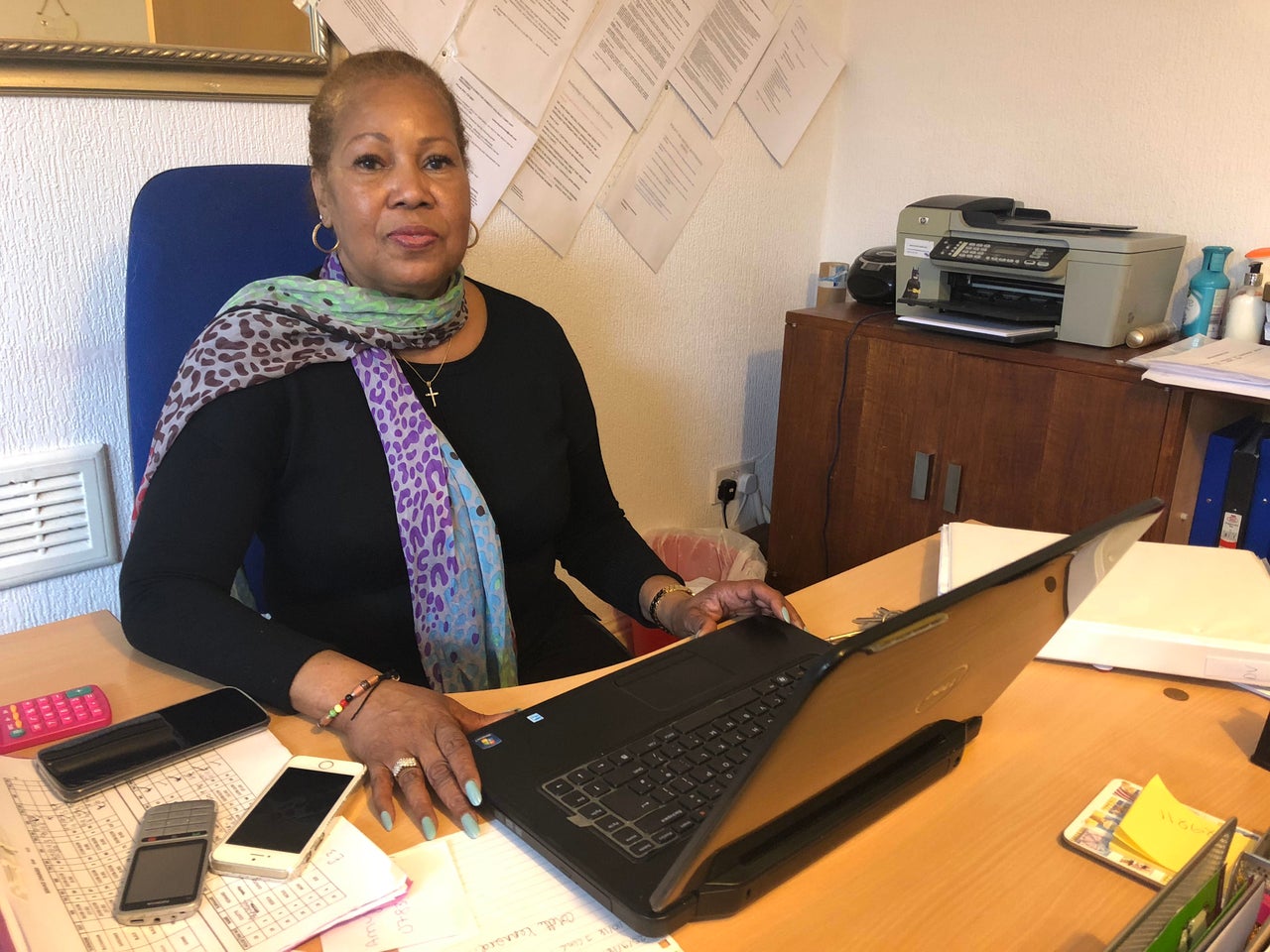 Cynthia Montevede, who runs the BetterDays home, later points out that the delays have serious implications for small charities like hers, which rely on housing benefit payments.
"Universal Credit is already causing a problem for us and it's going to get worse. I've had residents whose benefits money has been cut or been delayed but I've never put a woman out. I would never put someone on the street. Not every service is going to do that or have that little bit of empathy.
"It affects us because we're a small service so one payment that you miss is a big amount of money. That's why we're in debt up to our neck. We apply for funding and we struggle because there's no money. I don't let it phase me, I'll just have to beg harder."
There are other examples in the area of people going above and beyond their jobs to try and help people whose payments have been delayed. Across the River Mersey in Wallasey, Michelle Ramejkis, a lettings agent for iLets Go Properties, which covers the whole of the North West, has seen first hand the impact Universal Credit has had on tenants.
"We had one lady who moved into one of our properties on 26 February. We got the first payment in June. We had such a struggle. In the end I actually emailed Frank Field's office in parliament to get them involved. I've also had to go down to the job centre to try and sort out issues. The phone number you're given, you can't get through to anyone."
She said the number of eviction issues that they have had to issue in the last two years has dramatically risen. "It seems to be the only we can get anyone at Universal Credit to listen. You have to say these people aren't getting their money and they are going to get evicted. It then gets resolved but you have to push it to that point."
"On the flipside, you have the landlords who are not getting any rent and have mortgages to pay. Some of our landlords, that's their sole income and payments might be late on all their properties. From a business point of view, we also don't get paid. It's not just having a knock on effect with the resident but also an ongoing effect on everyone else."
"I have screamed and screamed and nobody seems to be listening or doing anything."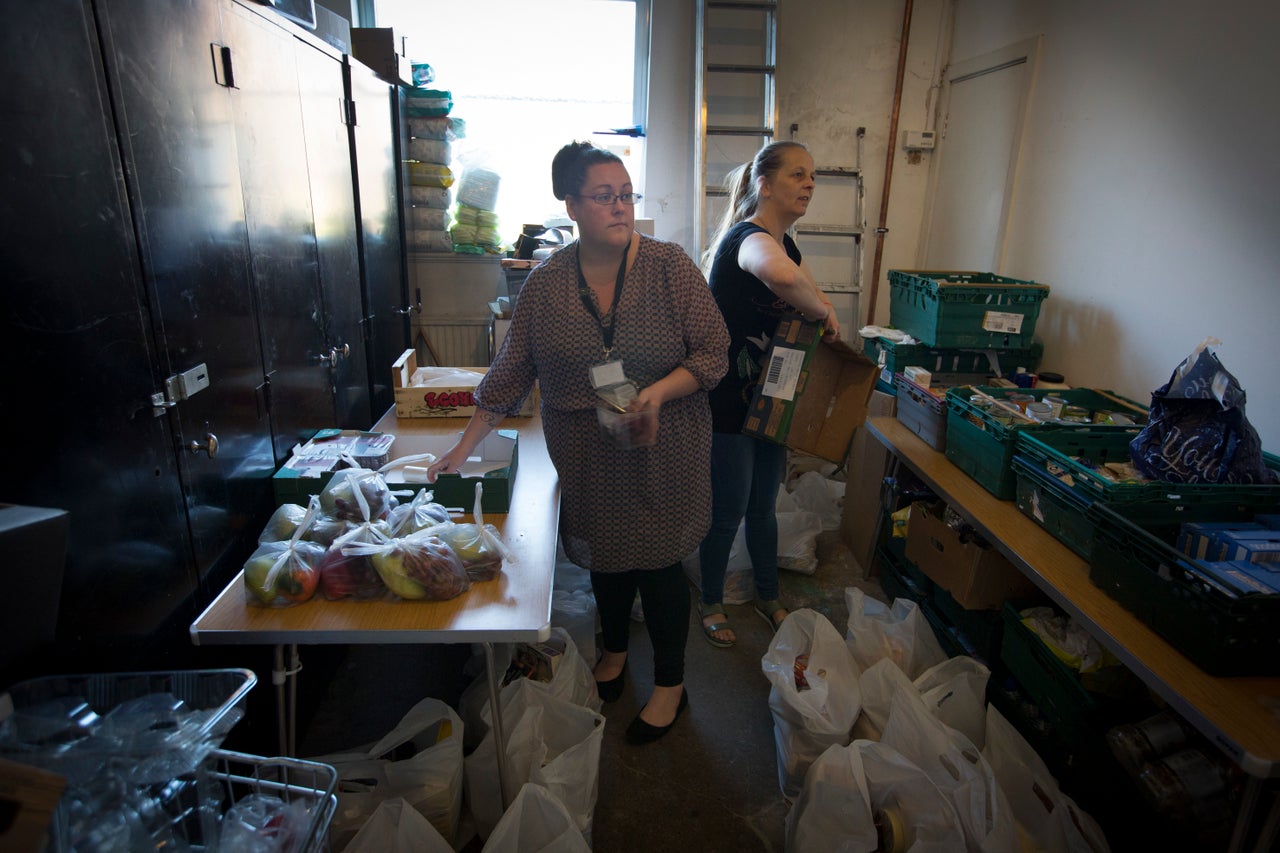 Landlords are now telling her that they don't want to rent their houses to tenants who are on Universal Credit so they have started sending people away.
"Unfortunately we have had to go down the eviction route with people and it's absolutely heartbreaking especially when they've got kids. Rolling it out across Liverpool is just going to mean the amount of evictions is going to shoot through the roof.
"It's not working and [the government] are sat in their ivory towers thinking their figures look fantastic. When you're on the ground working with these people, it's a totally different story."
Aware of the challenges ahead, a number of organisations and initiatives have sprung up across the city with the aim of getting people ready for the roll-out using the experiences of areas in Merseyside that already have it. Housing associations have launched workshops and drop-in sessions and the Church of England is even running a dedicated programme.
In the city centre at the offices of The Women's Organisation, Jo Mountfort who manages a project called Better off Finance in partnership with local Citizen's Advice is having coffee with Nick McLaughlin, assistant supervisor of the South Liverpool Citizens Advice Bureau.
Mountfort says: "We've had the good, the bad and the ugly with Universal Credit. It's a big thing for Liverpool but we have already seen it first hand in surrounding areas so it has made us more prepared as staff teams. But I don't think the individuals are prepared at all."
McLaughlin, who covers Garston, an area of Liverpool which has high levels of unemployment and deprivation, agrees. Along with Belle Vale, it will be the first area to make the switch.
"We've got massive concerns. It's a major change in people's way of living and way of budgeting. I don't think there has been adequate provision. I went to a meeting at the job centre. The main issue is IT because it's all online. People have to manage their accounts and keep their own journals. The job centre was asking us about doing it, which was a concern."
He adds that when English as a second language, it can also complicate matters. "A lot of the clients we see, we have to get permission to act on their behalf and make phone calls. But with it going all online, I can see that is going to be a problem. It's going to make it a more long-winded process to rectify problems."
Mountfort says that they have come across problems where people are paid UC in the calendar month but their rent is every 4 weeks. "You've got this issue where people are getting the benefit but it's not coming on time for paying the rent so it's triggering debt arrears letters.
"If someone has got mental health issues and suffers with anxiety and stress, a letter about being in arrears, even if it's only the first stage is going to send them into a tail spin," McLaughlin adds.
He adds: "The sanctions are pretty grim … Another major flaw is that council tax support isn't included. People automatically assume when they put a claim in for housing benefit that council tax support is included. The next thing they know they are in council tax arrears. It's a bureaucratic nightmare."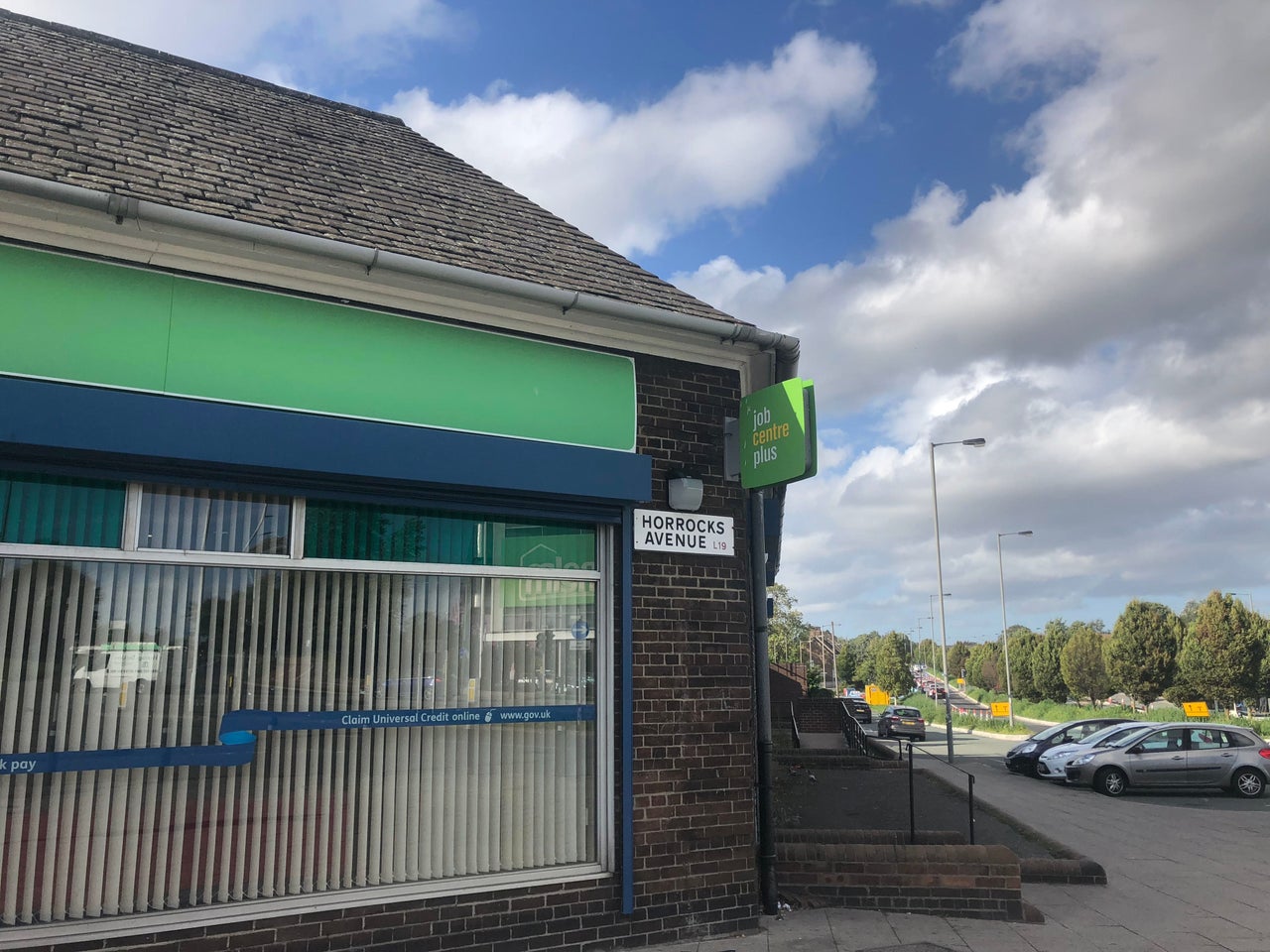 For Emma Cook, chief officer of Raise, an organisation that helps housing association tenants with benefit, debt and money management advice, the priority is safeguarding their client's benefits.
She says: "We are supporting people with opening bank accounts, helping them understand their online journals. Explaining what will happen when. We are lucky in a way as we cover areas that have already moved over to UC so we are already dealing with the fall out."
One of her main concerns is the administrative problems that the Universal Credit system itself seems to be having. "We have already come across individuals that haven't been awarded their bedroom tax exemption that month. This is because the DWP have to add this every month. It not a computer-generated transaction but a manual one that is sometimes overlooked.
"We are also working with partner organisations to support them to navigate this complexity. For example we are working with Mencap Liverpool, their service users are particularly vulnerable due to the myriad of barriers they face, just claiming UC let alone ensuring the claim is kept live."
Despite the continued criticism, the government has continued to defend the new regime. A spokesperson for the Department for Work and Pensions said: "Universal Credit is rolling out successfully and replaces a benefits system that was complicated, out of date, and often discouraged people from getting a job. With UC, people are moving into work faster and staying in work longer than under the old system.
"We are listening to people's feedback and have already made numerous improvements, including increasing advances to 100%, removing the 7-day waiting period and paying people's Housing Benefit for two weeks while they wait for the first UC payment."
Back in West Everton, Corbett says the government are fully aware of the evidence showing the roll-out has caused more harm than good but are just "digging in" instead of acting to sort out the problems.
"It feels like we're in a boat that is getting shot at and you're trying to plug every single hole but you know you're going down." she says. "The government know. It's not like they can't see. They are just turning away. It's state abuse."
She adds: "We have wondered whether they deliberately left Liverpool to last because they knew how bad it would be here."